Birmingham Homeowners Can Count On RestoreMasters For Thorough Roof Inspections & Repairs After Recent Storm
Commercial Roofing & Restoration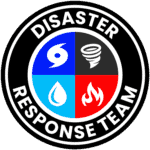 On March 3, 2023, a severe wind storm hit Birmingham, AL, leaving a trail of destruction in its wake. The storm had winds up to 90 mph, powerful enough to rip metal and styrofoam siding from a building in downtown Birmingham, according to abc3340.com. It was a terrible experience for residents and businesses. The storm caused extensive damage to roofs, windows, and trees, and it left many homes and businesses without power. If your roof was damaged in the storm, it is crucial to act quickly to avoid further damage and possible injury. RestoreMasters is here to help, and we are experts in dealing with insurance related projects.
The suburbs of Birmingham that were affected by the storm include Hoover, Mountain Brook, Vestavia Hills, Homewood, and Irondale, among others. If you live or own a business in any of these areas and you suspect that your roof may have sustained wind damage, do not hesitate to contact us for assistance. We offer both commercial and residential roofing services and can help you with roof wind damage, commercial roof inspection, and roof insurance claims.
At RestoreMasters, we understand that dealing with roof damage can be overwhelming, especially if you are also dealing with other storm-related issues. That is why we offer comprehensive services that will help you through the entire process. We begin with a thorough inspection of your roof to assess the extent of the damage. We will provide you with a detailed report of our findings, including any repair or replacement recommendations, and work with you to develop a plan that meets your needs and budget.
If you need to file an insurance claim for the damage to your roof, we can help with that too. We have extensive experience working with insurance companies and understand the complexities of the process. Our team can help you navigate the insurance claims process and ensure that you receive the compensation you deserve for your roof wind damage.
At RestoreMasters, we take pride in our work, and we are committed to providing our customers with the highest quality roofing services. Our team consists of experienced and knowledgeable professionals who are passionate about helping people in their time of need. We use only the best materials and equipment, and we stand behind our work with a satisfaction guarantee.
If you are in need of commercial or residential roofing services in Birmingham or any of its suburbs, do not hesitate to contact us at RestoreMasters. We are here to help, just as we were when a tornado struck Montgomery, AL on November 29, 2022. With our expertise in insurance related projects, we can help you navigate the complexities of the process and ensure that you receive the compensation you deserve. Contact us today to learn more about how we can help you with your roof wind damage, commercial roof inspection, and roof insurance claims.
HRRR model printed out a tornado outbreak from AL/GA to KY this afternoon. IF this verifies, a few strong/intense tornadoes possible. Bottom left sounding is from Owensboro, KY
Bottom right sounding in areas southeast of Birmingham, AL. pic.twitter.com/UqjcanuVzw

— Josh (@Josh_oknefski) March 3, 2023
Severe thunderstorms are moving through the Birmingham, AL metro area during the lunch hour on this Friday. Tornado Warning for parts of Jackson County in far NE Alabama.

Simply showers in south AL & NW FL. No severe weather issues are expected down this way, thankfully. pic.twitter.com/JZwlyTKKeI

— Spinks Megginson (@rzweather) March 3, 2023
Wind is only about 12 mph at Birmingham International, but the roar in the tower out back on Red Mountain is the first sign of the high wind setting up. pic.twitter.com/6Y81OBDF9s

— Jason Simpson (@simpsonWVTM13) March 3, 2023
Before & after.
Hate to see this happen–it's alarming to see how wind alone could take down this DWTN mural wall.

So many memories of when Birmingham artists came together to share messages of hope at the start of 2020. It was an honor to have been included in this project! pic.twitter.com/v2fp0rjpGi

— Meghan McCollum (@MeghanMccollum) March 3, 2023
We understand that roofing repairs can be a significant investment, but delaying repairs can result in more extensive damage and higher costs down the line. By acting quickly and scheduling a roof inspection with RestoreMasters, you can catch any problems early and avoid costly repairs in the future.
In conclusion, if you suspect that your roof has been affected by the recent hailstorm in Sherman, TX, don't hesitate to reach out to RestoreMasters for assistance. Our team of experts is experienced in assessing hail damage and providing prompt and reliable repairs. With our commitment to quality workmanship and customer satisfaction, you can have peace of mind knowing that your roof is in good hands. Contact us today at (800) 400-ROOF to schedule your free inspection and protect your home or commercial property.
Tornadoes, hail, and even strong winds can cause severe wind damage to roofing systems. Winds as low as 50 mph can cause some older roofs to be damaged. Several factors will determine the severity of roof damage: the height of the building and proximity to nearby structures, the quality of work by the original installers, the shape and angle of the roof, the age and type of roofing materials, and the impact from debris.
Call us today, if your building or roofing system has seen damage from fallen trees or collapsed roof or any other damage from hail,
tornadoes or wind storms
.
We are RestoreMasters, a restoration contractor
specializing in wind &
hail damage roofing
, providing storm damage restoration services including: disaster response, commercial and industrial roofing,
tile roof repair
, emergency roof repair with tarp or shrink wrap, debris cleanup, water removal, pipe burst cleanup,
water damage restoration
,
tornado damage roofing & restoration
. In addition to that, we respond to disaster situations with:
hurricane damage roofing & restoration
,
mold remediation,
interior restoration and construction,
windows & doors
, and other services to rebuild your property. We also provide
fire damage restoration
.
If you need help recovering from storm damage, contact RestoreMasters.
As one of the nation's leading large loss claims experts, our team of independent adjusters
works directly with your insurance company
to help expedite the process and get your facility back to full operation in no time. We are a turnkey restoration contractor providing help with all phases of restoration from emergency cleanup services to complete build back of your property.
RestoreMasters provides a large team of professionals working on your behalf, including: insurance claims experts, large loss attorneys, public adjusters, roofing and building engineers, interior construction experts, and other professionals with a specialty in storm and disaster damage insurance restoration.
Types of roofing systems we repair & replace:
TPO roofing
,
metal roofing
,
tile roofing
,
slate roofing
,
asphalt shingle roofing
,
EPDM roofing
, roof coatings, torch down roofing, BUR roofing, SBS-modified roofing, PVC roofing.
Disaster Response Services
Disaster Cleanup
Roof Emergency Sealing
Shrink Wrap Roofing
Roof Tarp Solutions
Site Containment
Emergency Board-up
Debris Removal
Hail Damage Repair
Wind Damage Repair
Commercial Roofing
Residential Roofing
Water Damage Removal
Fire Damage Restoration
Mold Remediation
Restoration Construction
Windows & Doors
Siding Repair
Flood Damage Repair
Interior Construction
Commercial Exterior
Insurance Claims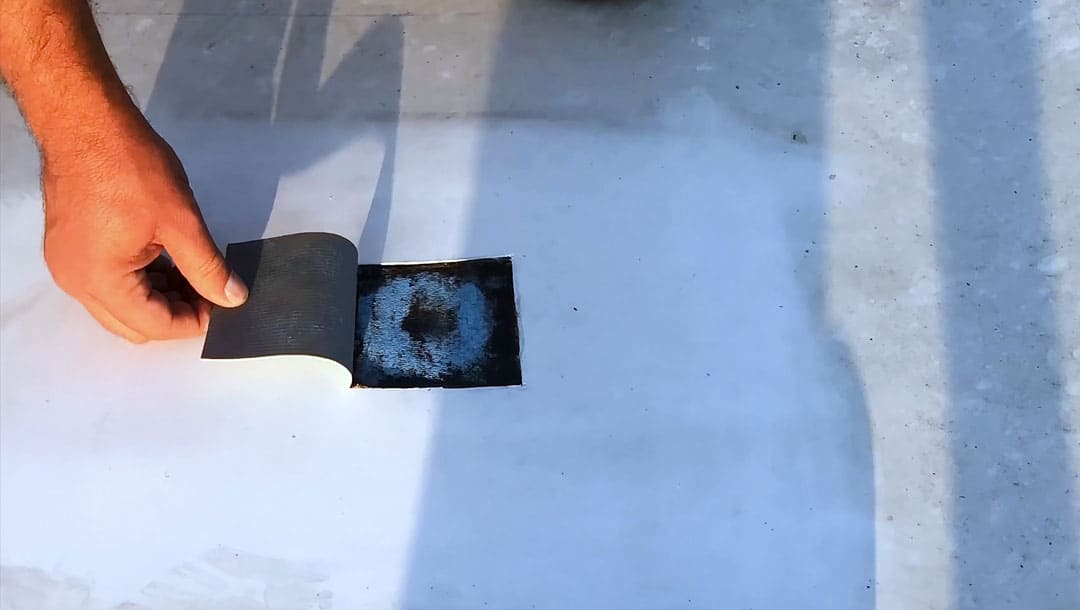 We provide turnkey solutions for complex restoration projects.
Learn More About RestoreMasters
Certified & Accredited Restoration Specialists
RestoreMasters is licensed, bonded and insured for your protection. We also maintain industry leading certifications and memberships to offer our clients superior services.
$10 Million General Liability Insurance
Bonding Capacity up to $50 Million
OSHA Safety Trained
Top 100 Roofing Contractor
Inc 5000 Company
Certified General Contractor
Better Business Bureau A+ Rating
Compliance Depot Certified Vendor

EPA Lead Safe Certified Contractor
Owens Corning Preferred Contractor

GAF Certified Weather Stopper Roofing Contractor
CertainTeed Master Shingle Applicator
Union Corrugating Commercial Contractor of the Year
Berridge Certified Installer
Verisco Authorized Flat Roof Installer
Verea Preferred Platinum Elite Installer
Ironstone Master Artisan
Conklin Preferred Contractor