CapEx Planning Assistance
Best Value Solutions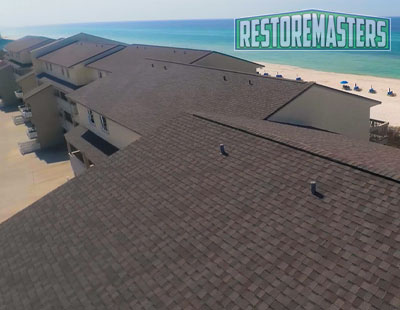 One of the most time-consuming and frustrating jobs for a community association manager is properly managing capital expenditures.
We're here to help.
RestoreMasters can reduce the burden of capex planning for your properties.
We specialize in RFP assistance and compliance, and with strong vendor relationships we deliver solutions that can save you money in the long-term.
It is our goal to give community clients and association managers peace of mind by providing top-tier construction management assistance at a fair market price.
Call Now For Emergency Services
Do you need roofing or restoration help?
If you are worried about roof damage, problems with windows & doors, or other other property needs...
Contact us for a FREE inspection & damage assessment ›
RestoreMasters is an experienced full-service restoration contractor - offering turnkey solutions including roofing, siding, windows & doors, interior restoration, exterior repairs & more. With offices nationwide, we are here to serve you!
CALL ››››› (800) 400-ROOF