Chattanooga Residents Trust RestoreMasters For Swift, Reliable Roof Repair Solutions
Commercial Roofing & Restoration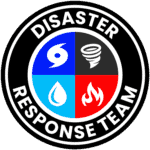 On March 3, 2023, Chattanooga, TN, and its surrounding suburbs were hit by a severe wind storm that caused significant damage to homes and businesses. The powerful winds ripped off shingles, damaged roofs, and left many residents in dire need of assistance. There were trees down everywhere according to Marion County Sheriff to timesfreepress.com
If you are reading this and have been affected by the storm, we want you to know that RestoreMasters is here to help. We are a team of experts in roofing services, with extensive experience in insurance-related projects. Our goal is to help our clients recover from the damages caused by the storm, as quickly and efficiently as possible.
The winds that hit Chattanooga and its suburbs were incredibly strong, with gusts reaching up to 70 miles per hour. This strength can cause severe damage to any structure's roof, regardless of its size or age. If you suspect that your roof has sustained wind damage, it is important to act fast and contact us at RestoreMasters. We offer commercial and residential roofing services that can address all types of damages, from minor repairs to complete replacements.
This storm caused a lot of wind damage, but did not bring hail, like the one that hit nearby in Crossville, on May 6, 2022. Hail causes a lot of unseen damage to roofs and sidings.
One of our specialties at RestoreMasters is commercial roof inspection. We understand that business owners need to get back to work as soon as possible, and a damaged roof can cause significant downtime and revenue loss. Our team of experts will perform a thorough inspection of your commercial roof, identifying any damages that may have occurred during the storm. We will then provide you with a detailed report, including recommended repairs or replacements, and work with your insurance company to ensure that your claim is processed quickly and efficiently.
At RestoreMasters, we know that insurance-related projects can be stressful and overwhelming. That's why we're here to help. Our team has extensive experience working with insurance companies and navigating the claims process. We will work with your insurance adjuster to ensure that all the damages to your roof are covered and that you receive the compensation you deserve.
If you live in one of the suburbs that were affected by the storm, such as East Ridge, Red Bank, or Soddy-Daisy, and suspect that your roof has sustained wind damage, contact us at RestoreMasters today. We offer a wide range of roofing services, including emergency repairs, roof replacements, and more. Our team is available 24/7 to address your needs and ensure that you get the assistance you need when you need it.
In conclusion, the wind storm that hit Chattanooga and its suburbs on March 3, 2023, caused significant damage to homes and businesses. If you have been affected by this storm, know that RestoreMasters is here to help. We offer commercial and residential roofing services, including commercial roof inspections and insurance-related projects, and are available 24/7 to assist you. Contact us today to get started on your roof wind damage repairs, and let us help you recover from the storm quickly and efficiently.
Severe Thunderstorm Warning including Chattanooga TN, East Ridge TN and Soddy-Daisy TN until 1:45 PM. This storm will contain wind gusts to 70 MPH! pic.twitter.com/damLX9ppYO

— Darryl Melton (@Smokymountainwx) March 3, 2023
Folks, be safe today. Keep an eye to the sky. Keep your phone charged.
Our crews are ready for whatever the weather brings. Hopefully just a little wind. #CityInAPark pic.twitter.com/m0nqx3c6cB

— Chattanooga Parks and Outdoors (@chaparksdept) March 3, 2023
The new SPC outlooks scream watch out for today over the entire area. Especially for high winds over the #Chawx tristate. A hatched area for severe winds of greater than 57 mph has been placed over most of SE TN including Chattanooga area. All modes of severe are possible… https://t.co/OHqWk55tQY pic.twitter.com/alQeKKJ8DS

— Lyerly Back2Back Natl Champion Dawg (@lydawgcha) March 3, 2023
The Chattanooga area is under a high wind warning until 10 p.m.

Find a list of Chattanooga area roads closed due to storm damage:https://t.co/cwKt7TRf8g

— Times Free Press (@TimesFreePress) March 3, 2023
Tornado watch issued for Hamilton County, others in Chattanooga area as high winds, storms move through Friday
https://t.co/1hwTz3QdIV Chattanooga Times Free Press

— Chattanooga News (@NewsNooga) March 3, 2023
We understand that roofing repairs can be a significant investment, but delaying repairs can result in more extensive damage and higher costs down the line. By acting quickly and scheduling a roof inspection with RestoreMasters, you can catch any problems early and avoid costly repairs in the future.
In conclusion, if you suspect that your roof has been affected by the recent hailstorm in Sherman, TX, don't hesitate to reach out to RestoreMasters for assistance. Our team of experts is experienced in assessing hail damage and providing prompt and reliable repairs. With our commitment to quality workmanship and customer satisfaction, you can have peace of mind knowing that your roof is in good hands. Contact us today at (800) 400-ROOF to schedule your free inspection and protect your home or commercial property.
Some roofing systems can be severely harmed by damage from heavy winds, tornadoes, or hail. Winds as low as 50 mph can cause some older roofs to be damaged. Several factors will determine the severity of roof damage: the height of the building and proximity to nearby structures, the quality of work by the original installers, the shape and angle of the roof, the age and type of roofing materials, and the impact from debris.
Getting a roof inspection
& property damage assessment after severe weather like this is important for determining whether you need to address roof damage from hail or high winds. Circumstances do not always allow for immediate repair of roof leaks. In the meantime,
an experienced disaster roofing contractor can cover the roof or affected area with a tarp or
with a durable plastic shrink wrap material
, until such a time when more permanent repairs can be made. We need to stop more moisture damage, so
we can prevent mold growth
.
If your property was
anywhere within the storm damage map
, it would be best to get your roof inspected, even if you think your roof was not damaged. Some storm damage symptoms take time to appear. And insurance companies can require you to get a claim in before their deadline.
We provide services to clients of all types, with
hail or wind damage to tile roofing
, such as: hospitals, medical facilities,
churches
, schools, colleges & universities, museums, condos, hotels, warehouses, resorts, retail properties, historical properties, industrial properties, and residential properties.
If your building has sustained harm from fallen trees, collapsed roof or any other damage related to hail,
tornado or wind storms
, call us today.
RestoreMasters is a
hail damage roofing and restoration contractor
and provides storm damage restoration services including: commercial and industrial roofing, emergency roof repair, tarping & shrink wrap roofing, tile roof repair, water removal, burst pipe repair,
water damage restoration
, fire damage cleanup & fire damage restoration, debris cleanup, disaster response,
tornado damage roofing & restoration
,
hurricane damage roofing & restoration
,
mold remediation
, interior restoration and construction services to rebuild your property.
If you need storm damage repair, contact RestoreMasters.
Our team, comprised of large loss claims experts
works directly with your insurance company
to help get your business back into operation again as soon as possible. As a turnkey restoration contractor, we step in at the beginning with emergency response services and will stay with you throughout the entire process till your property is built back.
The RestoreMasters team is comprised of professionals specializing in storm damage insurance restoration, including: insurance claims experts, public adjusters, large loss attorneys, roofing engineers, building engineers, interior construction experts, and other experts in the field of damage restoration.
We do repair, replacement and restoration services on the following roofing systems:
TPO roofing
,
metal roofing
,
tile roofing for hail damage
,
slate roofing
,
asphalt shingle roofing from hurricane damage
,
EPDM roofing
, roof coatings, torch down roofing, BUR roofing, SBS-modified roofing repair, PVC roofing.
Disaster Response Services
Disaster Cleanup
Roof Emergency Sealing
Shrink Wrap Roofing
Roof Tarp Solutions
Site Containment
Emergency Board-up
Debris Removal
Hail Damage Repair
Wind Damage Repair
Commercial Roofing
Residential Roofing
Water Damage Removal
Fire Damage Restoration
Mold Remediation
Restoration Construction
Windows & Doors
Siding Repair
Flood Damage Repair
Interior Construction
Commercial Exterior
Insurance Claims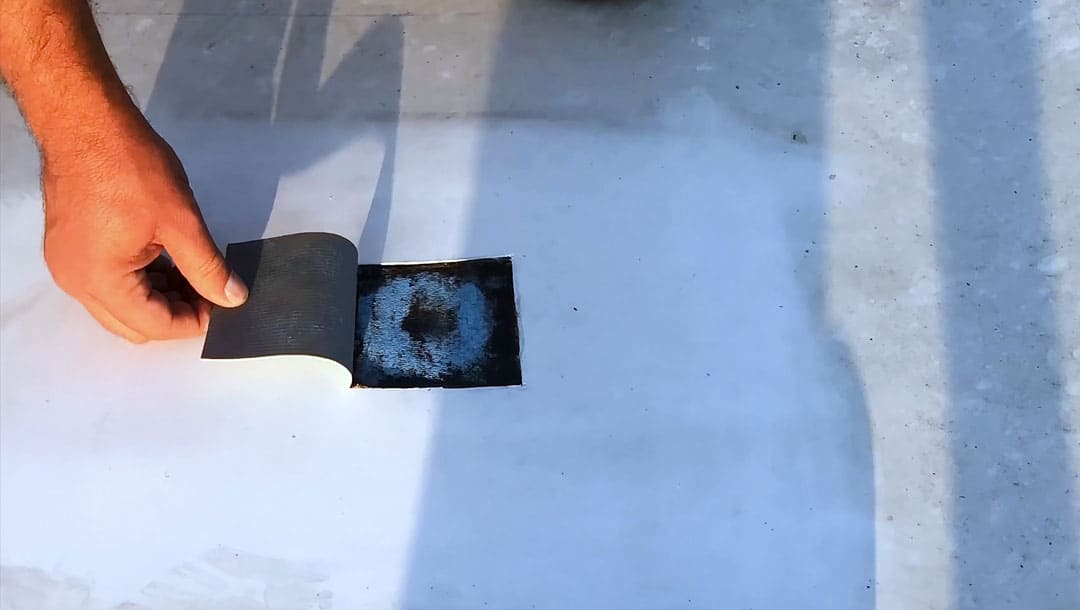 We provide turnkey solutions for complex restoration projects.
Learn More About RestoreMasters
Certified & Accredited Restoration Specialists
RestoreMasters is licensed, bonded and insured for your protection. We also maintain industry leading certifications and memberships to offer our clients superior services.
$10 Million General Liability Insurance
Bonding Capacity up to $50 Million
OSHA Safety Trained
Top 100 Roofing Contractor
Inc 5000 Company
Certified General Contractor
Better Business Bureau A+ Rating
Compliance Depot Certified Vendor

EPA Lead Safe Certified Contractor
Owens Corning Preferred Contractor

GAF Certified Weather Stopper Roofing Contractor
CertainTeed Master Shingle Applicator
Union Corrugating Commercial Contractor of the Year
Berridge Certified Installer
Verisco Authorized Flat Roof Installer
Verea Preferred Platinum Elite Installer
Ironstone Master Artisan
Conklin Preferred Contractor