Metal Roof Installation
Nationwide Services
Following a severe storm or after noticing an obvious leaking roof, building owners need to know whether they require repairs of a complete commercial metal roof installation.
The first step in making an informed decision calls for scheduling a roof inspection to determine the extent of structural and water damage.
Once our metal roof installation services professionals assess the damage, we provide property owners with wide-reaching and cost-effective options.
If you suspect your facility sustained high-wind or metal roof hail damage, consider the following and then call a metal roof installation contractor.
Call Now For Emergency Services
Types of Metal Roofing Systems
When a severe weather storm such as a hailstone storm strikes, high winds, tornadoes, or hurricanes cause catastrophic damage, a complete metal roof replacement may be necessary.
With widespread metal roof leaks and sometimes gaping holes, a property owner would be well served to understand the different materials used in a commercial metal roof installation.
A metal roof installation contractor typically relies on two systems and a wide range of durable and attractive panel options.
These involve either corrugated or standing seam metal roofing systems.
When metal roof installers build a corrugated system, professionals fasten the panels directly to support structures.
This type of metal roof installation can be easily identified because the fasteners can be seen from the ground.
Although some property owners worry that exposed fasteners lead to a leaking roof, washers are positioned to prevent water damage.
However, it's prudent to contact a metal roof installation services specialist to perform a routine roof inspection annually.
That's largely because metal roof hail damage and high winds can impact fasteners or loosen panels.
When a hailstone strike the size of a baseball pummels fasteners, or high winds tear at metal roofing systems, the insurance company usually approves a claim to cover the cost of a metal roof replacement.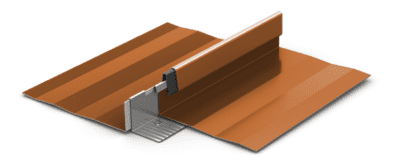 Standing seam metal roof installation, by contrast, involves covering the fasteners underneath the overlapping panels.
This type of metal roof installation remains the preferred choice of property owners who value the long, sleek lines of attractive panels.
A standing seam metal roof installation also avoids the need to drill through panels and employ a washer to prevent a leaking roof and potential water damage.
Another reason commercial property owners invest in a standing seam metal roof installation revolves around solar panels.
The smooth surface and standing seams — every 24 inches on center — present a natural mounting structure for solar panels.
Standing seam metal roof installation also offers advantages in terms of integrating HVAC and technological equipment into a commercial building.
If you require metal roof replacement or are building a new facility, these rank among the popular panels a metal roof installation contractor can install.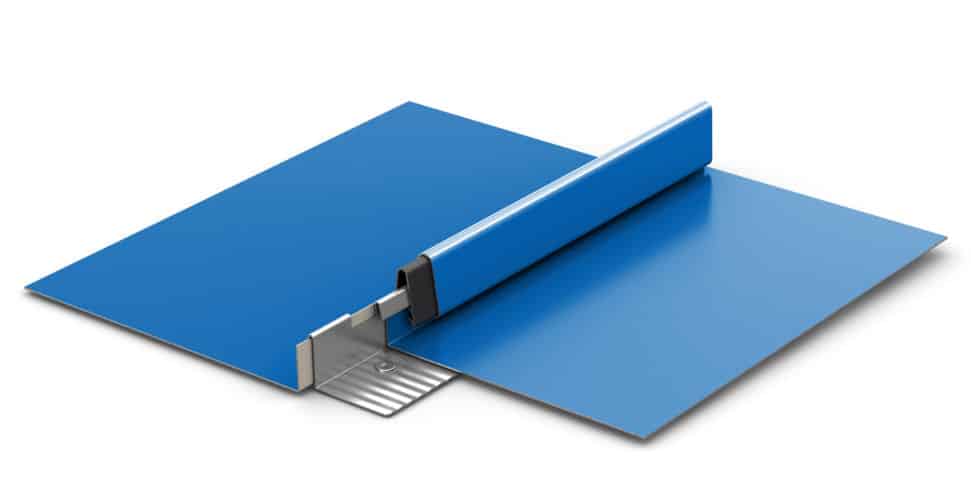 Tee-Panel: This snap-together system of vinyl weather-sealed materials is suitably designed for metal roofing systems in curved architecture.
Double-Lock Zee-Lock Panel: Employed in a standing seam metal roof installation, the 2-inch tall seams are usually secured to sturdy sheathing and significantly reduce metal roof leaks following severe storms.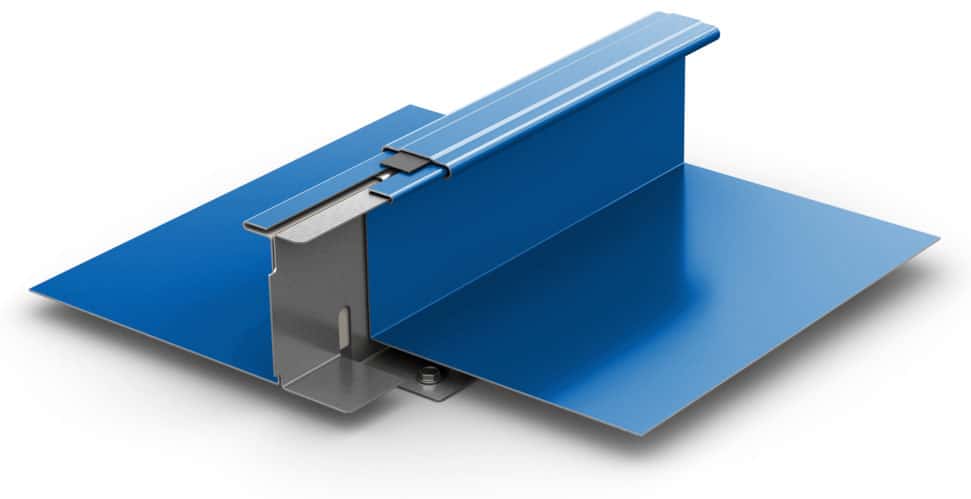 Tee-Lock Panel: The standing seams are usually 2 3/8 inches high and are considered ideal for an open-framed commercial metal roof installation.
Cee-Lock Panel: The 1 ½ inch high panels employ a snap-lock design that makes weather sealing an option in the metal roofing installation.
R Panel: A metal roof installation contractor can pass along savings in this relatively low-cost replacement that utilizes exposed fasteners.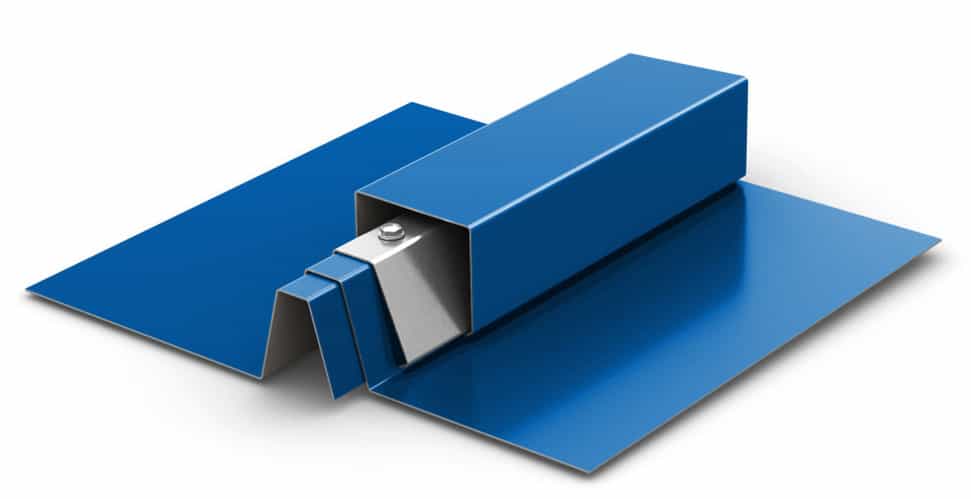 Batten Panel: A two-part system, the roof deck material utilizes a Deep Vee Panel and square snap-on battens. It can be installed over framing or sheathing and uses concealed fasteners consistent with a standing seam metal roof installation.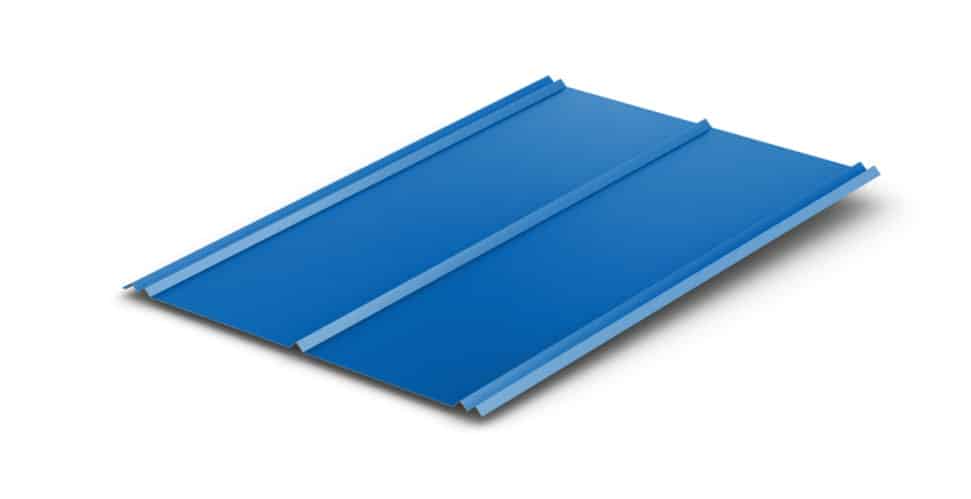 Double Rib: This product utilizes exposed fasteners that attach directly to sheathing. Wider and less labor-intensive for metal roof installers to construct, these products are considered cost-effective.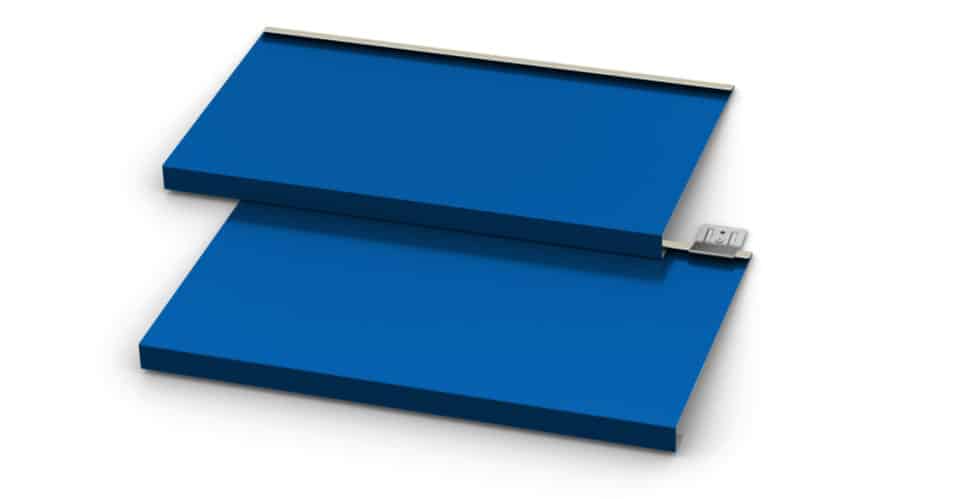 Bermuda Panel: Iconic styles such as this traditional Bermuda look are comprised of continuous panels that eliminate exposed seams.
Metal Spanish Tile: The advanced technology used to create historic panels also resist metal roof hail damage when a storm hits.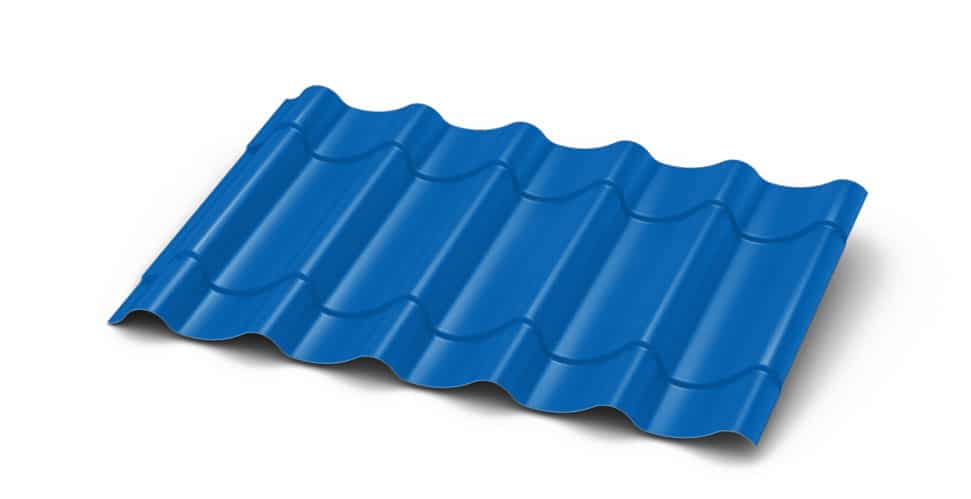 Metal S Tile: Employing 40-foot panels, these metal roofing installation systems are known for clean lines.
Commercial property owners who harbor concerns about hailstone or metal roof wind damage are urged to contact a contractor and schedule a roof inspection.
A leaking roof can lead to water damage to structural supports or promote hazardous mold growths.
When You Need Metal Roof Installation
A metal roofing installation can last for upwards of 70 years when adequately maintained.
An experienced metal roof installation contractor provides commercial property owners with wide-reaching styles and materials that include galvanized steel, aluminum, copper, zinc, and tin, among others.
These materials make the roof deck naturally fire-resistant while delivering superior water removal benefits.
Essentially, the diverse styles, panel types, and durable materials make them a cost-effective and desirable opportunity.
But the question of when a commercial building requires a metal roof installation is not always an easy one to answer.
Given metal roofing systems last up to seven decades, age rarely plays a replacement factor.
The most prevalent reason for metal roof replacement is due to damaged panels or a leaking roof following a storm.
Metal Roof Installation After Hail Damage
Approximately 70 percent of roof claims processed by insurance adjusters are the result of hailstone strikes.
When ice the size of baseballs or larger slams into a commercial metal roof installation at high speed, dents, cracks, and a leaking roof is inevitable.
But what makes metal roof hail damage difficult to identify revolves around the fact panels may not be splintered or cracked as easily as asphalt shingles.
The dents and disfigurement from the hard impacts may not necessarily cause immediate metal roof leaks.
Commercial property owners would be well-served to review their insurance policy and expand coverage to what is known as "cosmetic" metal roof hail damage.
An experienced public adjuster can help with this by reviewing your policy to point out areas where coverage gaps could leave you vulnerable.
Ensuring you have this level of coverage tasks the insurance company adjuster with approving an insurance claim before metal roof hail damage leads to water penetrations.
Metal Roof Installation After Wind Damage
When compared to asphalt shingles and other systems, metal roof wind damage is far less prevalent.
Asphalt shingles tear and shred under strong winds that may not impact metal roofing systems.
It takes significantly high winds to loosen securely attached metal panels.
The most likely scenario a commercial metal roof installation would be needed following a high wind incident stems from the hard impacts of flying debris.
Like hailstone strikes, falling limbs and other objects can dent and crack even the sturdiest steel panel.
However, a less-than-expert installation can result in panels not being adequately secured to sheathing and structural supports.
If you are concerned about loose panels or other metal roof wind damage, schedule a roof inspection.
Metal Roof Installation After Hurricane Damage
Hurricane roof damage proves a costly issue for commercial property owners without full coverage.
Communities along the Eastern Seaboard and Gulf Coast experience an average of 10 or more named storms annually.
It's not uncommon for six to produce hurricane-level winds that inflict over $9 billion in commercial property and hurricane roof damage annually.
Although widespread damage is expected when winds exceed 100 mph, hurricane roof damage typically occurs when debris and falling tree limbs hit structures.
Following hurricane roof damage to any commercial building, it may be in the owner's best interest to affect a metal roof replacement that a high-wind storm cannot as easily damage.
An industry-leading metal roof installation contractor can also provide building restoration services that include re-siding, new gutters, and others.
Metal Roof Installation After Tornado Damage
Communities located in areas prone to tornado activity remain at higher risk of property damage.
Even when a twister seemingly spares a business district a direct hit, tornado roof damage may occur.
What's unique about tornados is that they do not simply drive high winds.
The circular motion of a funnel cloud that touches down and rips a path across the land possesses a sucking force.
The phenomenon is like comparing the breeze blown by a window fan compared to the aggressive suction of a commercial vacuum.
A tornado pulls at structures like a massive vacuum, resulting in tornado roof damage such as loosened panels and fasteners.
The other more obvious tornado roof damage stems from falling trees, flying objects, and hard debris pelting metal roofing systems.
Even if a tornado does not directly impact a commercial building, property owners are advised to schedule a roof inspection.
A metal roof installation services technician can determine the extent of the damage to panels, fasteners, flashing, and sealants before the facility suffers water damage.
My Commercial Metal Roof is Leaking
Contacting a metal roof repair services organization is critical when moisture penetrations have been identified. Water damage represents the greatest threat to any residential or commercial structure.
Moisture can weaken beams and structural supports. And when it gets behind walls or under flooring, mold growths become a health hazard to occupants.
A professional roof inspection can determine whether the following problems can be corrected or whether a complete metal roof replacement and restoration are warranted.
Loose Metal Screws: Metal roof leaks often present when the initial installation was not properly constructed. Inexperienced workers can drive screws and fasteners at the wrong angle. And when screws are driven too deep or are not fully secure, metal roof leaks eventually follow.
Inadequate Flashing: The areas around chimneys, pipes, and other protrusions, must be properly sealed. When severe weather impacts flashing and sealants, property owners suffer a leaking roof.
Improperly Installed Panels: The importance of working with an experienced commercial metal roof installation firm cannot be understated. Expert metal roof installers know precisely how and where to overlap roofing panels. Inexperienced laborers are typically not knowledgeable about building codes and industry-standard best practices.
After the metal roof leaks have been identified during the roof inspection, property owners can make informed decisions about stop-gap repairs or a metal roof replacement.
Signs You Might Need Roof Replacement
The majority of commercial building owners do not necessarily come from the roof installation sector. To some degree, that puts business professionals at a disadvantage in terms of recognizing the early warning signs of a leaking roof.
By the time property owners realize something is wrong with their roof, structural damage has occurred, and a metal roof installation is required. By checking for the following leaking roof signs and scheduling a prompt roof inspection, building owners can prevent lasting water damage.
Ceiling Discolored by Water Spots
You Feel Moisture Around Interior of Windows
Metal Roof Dented by Hailstone Strikes or Falling Debris
Gutters Sustained Damage
Screens and Siding Torn Due to High Winds
Metal Roof Fasteners Appear Elevated
Roofing Panels Appear Misaligned
Gaps Form Where Panels Overlap
It's also important to consider whether water removal systems are functioning properly. For instance, if gutters and downspouts are backing up, soffit restoration and roof rafter replacements may be needed. The only way to know with certainty is to schedule a roof inspection.
Metal Roof Hail & Wind Damage Photos
What a Commercial Metal Roofing Company Does
A commercial metal roof installation company is a vital member of the business community that provides services to maintain the structural integrity of buildings.
Metal roof installation services like metal roofing for churches generally include post-storm assessments, repair, restoration, replacements, and routine inspections.
Elements of a thorough roof inspection may involve reviewing energy consumption to determine whether heating and cooling systems are experiencing losses due to failing insulation.
It's not uncommon to contact a metal roof installation contractor to transition from asphalt shingle roofing systems to cost-effective galvanized steel, aluminum, copper, or tin.
Along with anticipated metal roof installation services, top-tier contractors handle gutters, insulation, sheathing, downspouts, and siding replacement after severe weather events damage commercial buildings.
An experienced metal roof repair contractor can determine whether the underlying sheathing took moisture, or the structural integrity of a building has been impacted.
These professionals can promptly secure a leaking roof and begin building restoration measures.
While bringing outdated metal roofing systems up to code, they can tie gutter systems into water removal designs.
An experienced metal roof repair contractor is a soup-to-nuts resource when a metal roof sustains damage.
Professional metal roof installers deftly manage every facet of the structural repairs and replacements needed to restore a building and let business leaders get back to work.
What gauge thickness is used for commercial metal roofing?
At least 26-gauge steel is generally called for in a commercial metal roof installation. However, the materials used are largely driven by the project, safety, and building code compliance.
Metal roofing installation professionals ensure outdated systems are brought up to code.
Can you install a new metal roof over shingles?
Converting from shingles to a metal roofing system ranks among the common transitions, particularly in states prone to high winds.
The old shingles are usually removed, and the sheathing undergoes a roof inspection to verify it possesses the structural integrity to support a new metal roofing system.
How long does a metal roof last?
A metal roof installation typically lasts between 40 and 70 years.
Life expectancy is generally based on installation expertise and ongoing maintenance.
Do you work with insurance claims for metal roof replacement?
Our experienced inspectors assess wind-related and metal roof hail damage and help commercial property owners network with a reasonable public adjustor.
The goal is to expedite the claims process, secure the building, and complete a metal roof replacement before water damage occurs.
How often should my metal roof be inspected?
Given that water damage leads to expensive replacements and repairs, it's worthwhile to schedule an annual roof inspection.
This allows property owners to take advantage of metal roof installation services that include minor repairs and maintenance to avoid a more costly replacement.
Do you offer emergency roof repair for metal roofs?
The short answer is: Yes. We understand that severe weather events can tear panels and that metal roof hail damage results in leaks.
That's why we dispatch emergency crews to secure a leaking roof with tarps, shrink wrap, and other materials.
We then work diligently with building owners through the insurance claim process and complete a metal roof replacement as quickly as possible.
How to Select a Metal Roof Installation Contractor
If your roof has suffered hail or wind damage, you will want a contractor that can work with you every step of the way.
You need a team of professionals that can spring into action and mobilize immediately with the resources needed to get the job done and help you plan for a future permanent roof replacement solution.
It's important to get a professional roof inspection prior to completion of emergency roof repairs. You also want to select a roofing company with extensive experience installing your type of roof.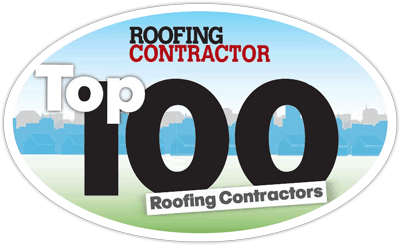 Look for a metal roof repair contractor with the following qualifications:
Is licensed, bonded, and insured
Experience in emergency roofing & repair services
Experience installing the permanent roof solution your property will require
Experience managing staged roofing projects that may require parallel tear-off and installation
Experience working with insurance companies on

 

roof damage claims
An experienced emergency roofer can help you avoid leaks and major problems and provide a permanent roofing solution that lasts for decades.
In 2022, RestoreMasters was ranked #29 of the Top 100 Roofing Contractors in the nation.
In addition to metal roof installation, RestoreMasters offers: all common types of roofing systems, shrink wrap roofing, roof tarping, loose lay membrane roofing, emergency roofing & repair, water removal, water damage restoration, mold remediation, catastrophic damage inspections, property damage documentation, testing & damage reports, fencing & perimeter security, disaster recovery services, permanent roof replacement, interior restoration services. and general contractor services.
Do you need roofing help?
If you are worried about storm damage or think you may have a roof leak... Contact us for a complimentary roof inspection & damage assessment › RestoreMasters is an experienced full-service restoration contractor - offering turnkey solutions including roofing, siding, windows & doors, interior restoration, exterior repairs & more. With offices nationwide, we are here to serve you!
CALL ››››› (800) 400-ROOF