Commercial Metal Roofing
The Complete Guide
If your roof is leaking or if you are having troubles with your existing metal roof, you landed in the right place.
This guide is for you.
In this commercial metal roofing guide ››
You're going to learn everything you need to know about:
The styles of metal roofing
Color options with metal roofing
Various panel types and how they work
How to select a metal roofing contractor
And lots more
Let's dive right in.
1
METAL ROOFING
EXPLAINED
4
METAL ROOFING
RESOURCES
What is Metal Roofing?
For commercial buildings, metal roofing is one of the most popular commercial roof choices available today.
And when installed properly - a metal roof can offer decades of long-term performance.
In fact.
Some metal roofing systems can last 100 years or longer.
So what is a metal roof?
A metal roofing system consists of overlapping metal roofing panels or shingles that are fastened to open framing or a solid substrate.
While some metal roofs use metal roof shingles...
In this guide, we will focus on the most common styles of modern commercial metal roofing systems. 
First, let's take a look at standing seam metal roofs.
Below is a metal roofing for church with a standing seam metal roof system.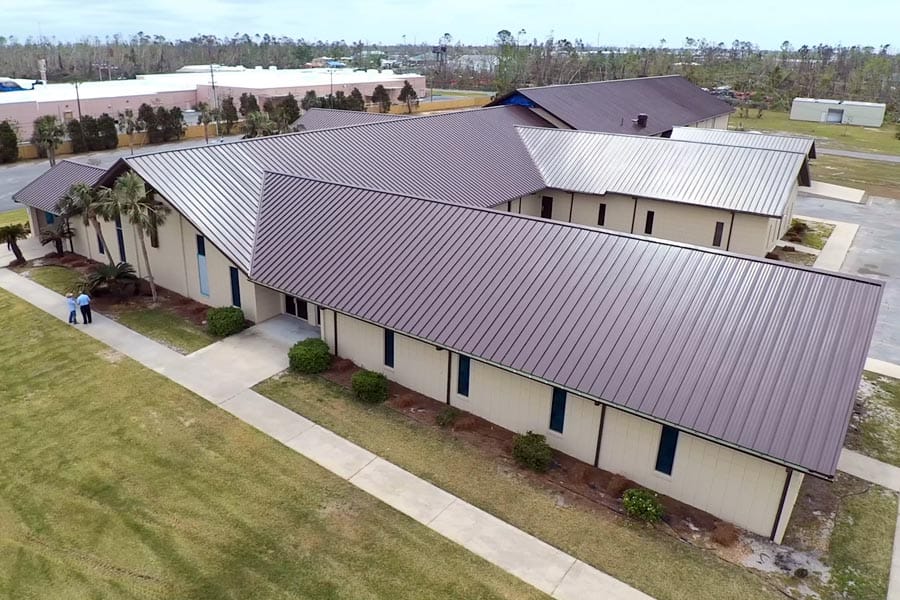 What is a Standing Seam Metal Roof?
A standing seam metal roofing system is commonly referred to as a "concealed fastener" roofing system.
Where the panel seams are fastened to a solid roof deck or open framing using concealed clips or flanges.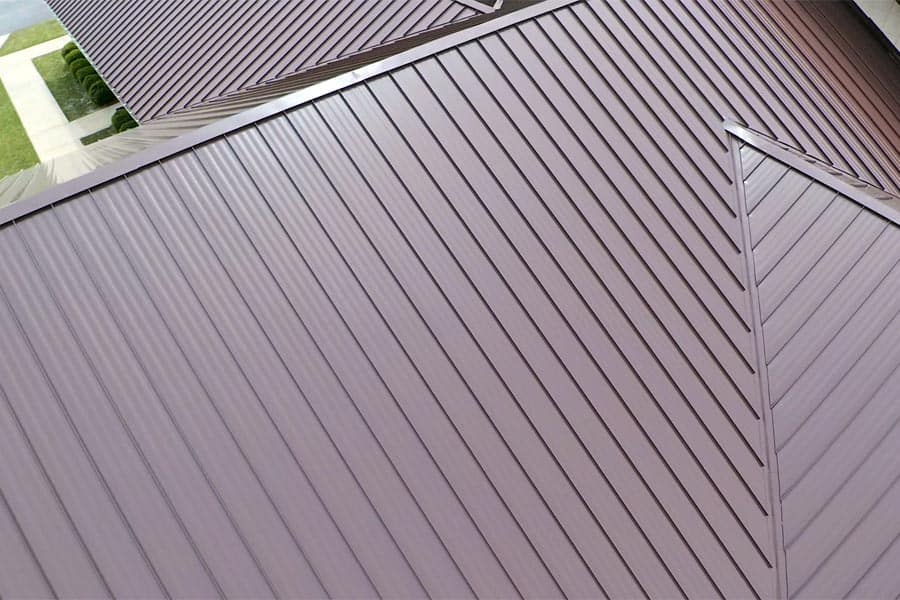 Some standing seam metal roofs utilize a seam cap while others (mechanically seamed panels) utilize an in-field mechanical seamer to create a "double-lock" seam.
A standing seam metal roof has the following unique design characteristics:
Each standing seam panel includes (on the long sides) a vertical "leg" that joins its adjacent panel to form the "standing seam"
The seam stands above the flat surface of the panel to prevent water entry
Panel fasteners are concealed for a cleaner look
Roof panels are not penetrated by external fasteners
Standing seam roof panels are available in a wide variety of designs options.
Designs vary in terms of how seams connect, how the panel is mounted, and the finished look.
Some standing seam panels include a wide flat surface, while others include striations or ribs in between seams.
Here are some examples of various standing seam metal roof panels ›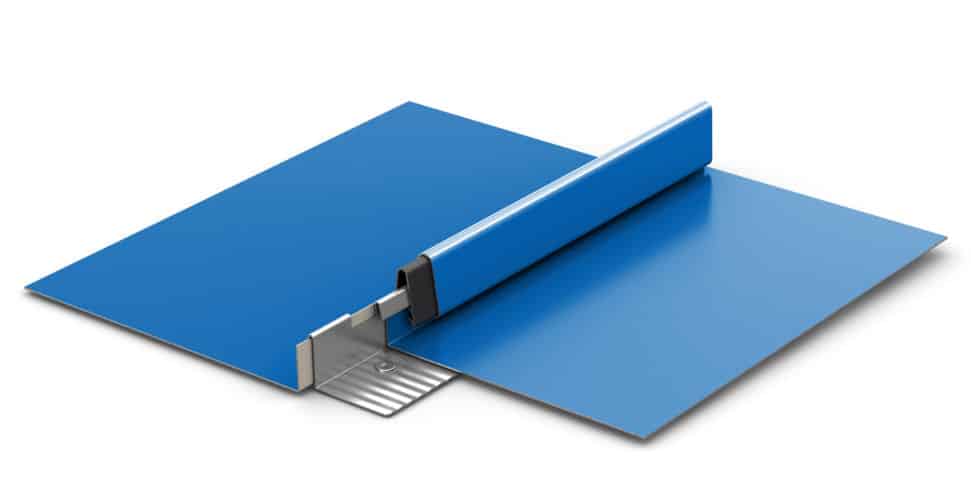 Tee-Panel by Berridge Mfg.
Double-Lock Zee-Lock Panel by Berridge Mfg.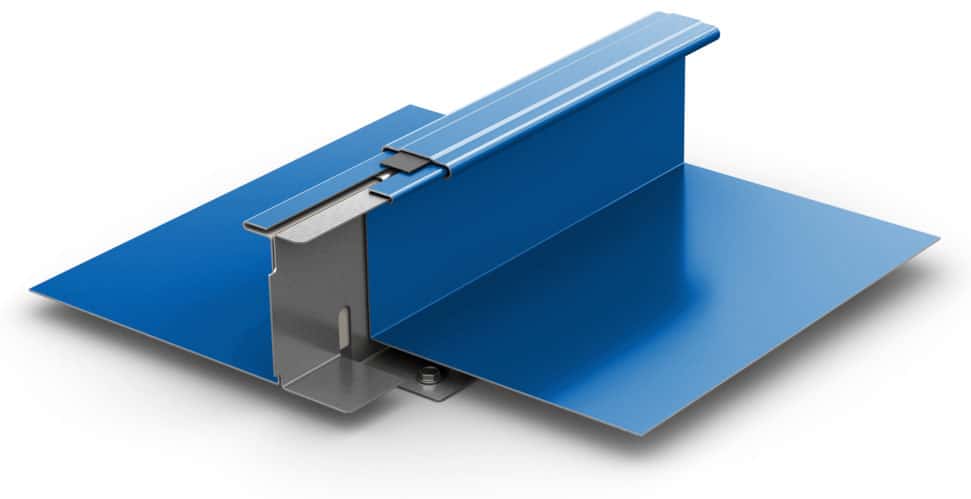 Tee-Lock Panel by Berridge Mfg.
Cee-Lock Panel by Berridge Mfg.
While the photos above represent some types of standing seam panels...
There are many more options available to accommodate nearly any type of sloped roof.
From curved roofs to architectural roofs to vertical walls.
Why choose a standing seam metal roof?
TPO roofing is one of the most popular types of flat roofs, but a standing seam metal roof is excellent for low or steep slopes.
Here are a few reasons why people choose a standing seam metal roof:
They are long-lasting and come with long warranties
They look great offering a modern architectural look
Panels can be customized for special roof shapes
They are energy efficient
They can be mounted to a solid substrate or open frame
Other Styles of Metal Roofing
The following photos shows a metal roof system utilizing R-panels.
This system is distinct from standing seam in that it uses sealed exposed fasteners that penetrate each panel to hold it in place.
Here are a few other metal options for metal roofing systems. Metal roofing systems offer many benefits over comparable roof types. Available in a range of metals and colors, you may be able to match your metal roof and walls for the look you want. Check out these metal panel types.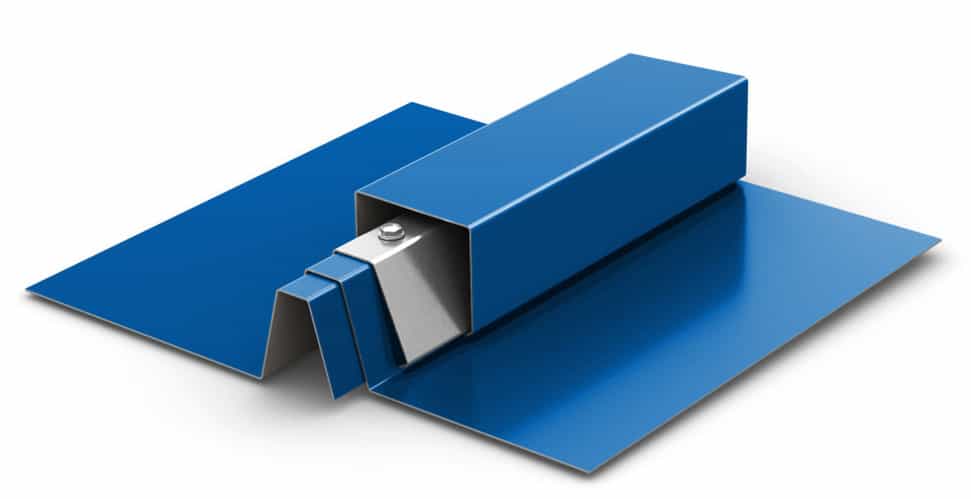 Batten Panel by Berridge Mfg.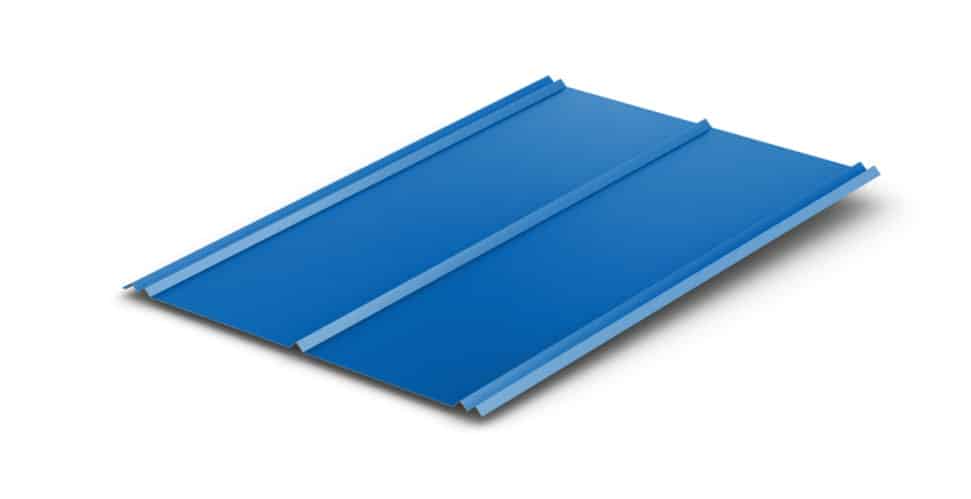 Double Rib by Berridge Mfg.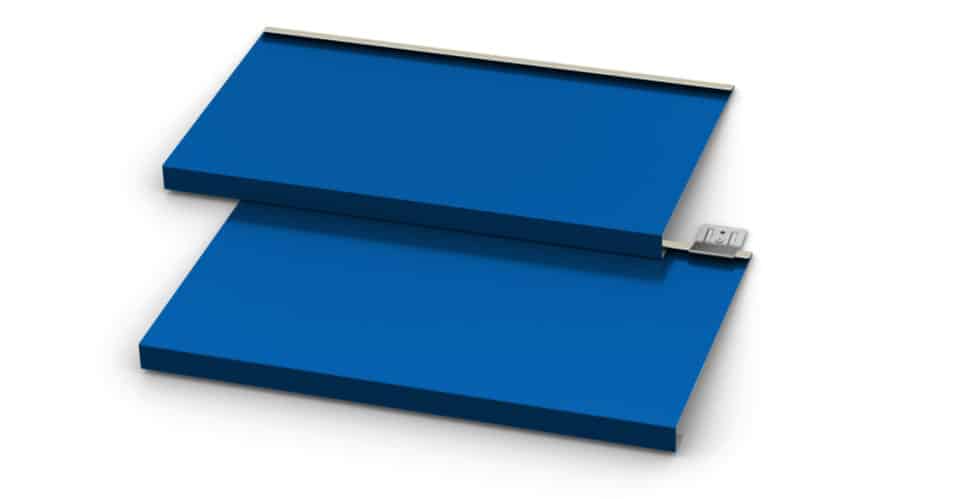 Bermuda Panel by Berridge Mfg.
Metal Spanish Tile by Berridge Mfg.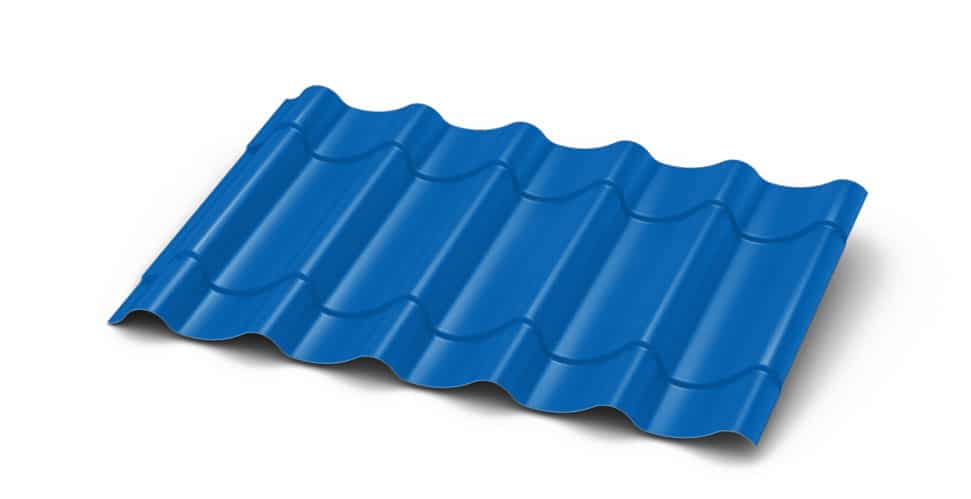 Metal S Tile by Berridge Mfg.
Metal Roofing Manufacturers
The manufacture of quality architectural sheet metal products requires experience, ingenuity, and superior factory equipment. RestoreMasters installs only the best metal roofing systems from the nation's top manufacturers.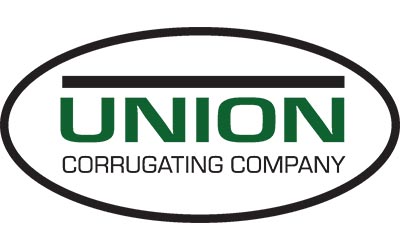 Metal Roofing Warranties
GUARANTEED BY THE MANUFACTURER
As a Certified Roofing Contractor for Berridge Manufacturing and Union Corrugating, RestoreMasters offers Watertightness Warranties up to 20 years.
Metal Roof Color Options
Commercial metal roofing comes in a variety of color options to match nearly any architectural roof design.
The chart below shows a few standard color options from Berridge Mfg. We are also able to match custom color requirements.
How to Select a Commercial Metal Roofing Contractor
Commercial metal roof installation requires an experienced commercial roofing contractor. Metal roofing is especially sensitive to thermal expansion. And complex metal roof systems require careful craftsmanship.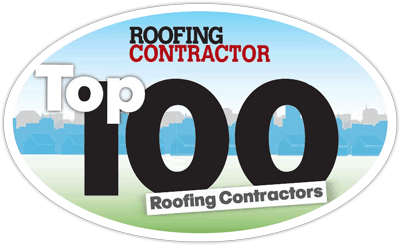 Look for a metal roofing contractor with the following qualifications:
Is licensed, bonded, and insured
Experience installing your type of commercial metal roof on multiple projects
Experience managing staged roofing projects that may require parallel tear-off and installation
Experience working with insurance companies on damage claims
An experienced roofing contractor can help you avoid leaks and major problems and provide an metal roofing systems that lasts for decades.
RestoreMasters has been honored with multiple years on the Inc. 5000 List of America's Fastest Growing Companies and consistently ranks among the Top 100 Roofing Contractors in the nation.
In addition to metal roofing, RestoreMasters offers: all common types of roofing systems, shrink wrap roofing, roof tarping, loose lay membrane roofing, emergency roofing & repair, water removal, water damage restoration, mold remediation, catastrophic damage inspections, property damage documentation, testing & damage reports, fencing & perimeter security, disaster recovery services, permanent roof replacement, interior restoration services. and general contractor services.
We have roofing & restoration locations across the country to serve you better.
What types of metal are used in commercial metal roofing?
The most common commercial metal roofing materials are steel or aluminum. Many steel panels are created from galvanized or galvalume steel then coated for color. Some steel panels are left raw to rust for a weathered look. Copper, aluminum, and zinc round out the other primary types of metals used in metal roofing.
What gauge thickness is metal roofing?
Metal roof panel thickness traditionally ranges from 29-gauge (0.0135-inch) to 22-gauge (0.0299-inch), with other thicknesses in between - including 26-gauge (0.0179-inch) and 24-gauge (0.0239-inch). Gauge refers to metal thickness, with the lower number representing a thicker metal. Metal thickness of the same gauge varies slightly when comparing steel, galvanized steel, stainless steel and aluminum. For instance, 26-gauge uncoated steel is nominally 0.0179-inch thick, while 26-gauge galvanized uncoated steel is nominally 0.0217-inch thick.
How long does a commercial metal roof last?
While quality of materials and installation plays a part in the lifespan of any roof, some commercial metal roofing systems have lasted 100 years or longer. Many modern metal roofs are available with warranties up to 50 years.
On what types of buildings can you use metal roofing?
Metal roofing is used on a variety of commercial buildings and residential homes. Common applications include: warehouse, church, school, office building, industrial building, manufacturing plant, shopping center, resort and other hospitality, community building, farm, auto shop, aircraft hangar, brewery, casino, fitness center, and more.
What insulation is used for a commercial metal roof?
Open frame commercial buildings will often see vinyl-backed insulation fitted above the roof purlins and below roof metal. Some buildings utilize rigid foam insulation materials.
How does thermal expansion affect metal roofs?
According to Berridge Manufacturing, thermal expansion (the expansion of metals upon heating) can account for total movement of 1-inch over a 120-foot long steel roof with a 100-degree swing in temperatures. That means your building will contract in the winter - and at nighttime - and expand in the summer. A well-designed and installed roof system will account for this.
Can metal roofing be used on a flat roof?
It is not recommended. Metal roofing systems are recommended for low-sloped to steeply sloped roofs.
What is a Class A rated roofing system?
International Building Codes classify fire resistance of various roofing materials. Quality metal roofing systems are rated Class A in accordance with
UL 790 standards
of testing. Class A is the highest level of fire resistance "effective against severe fire test exposures."
How does metal roofing hold up under hail?
Check with your metal roof system supplier to see how their materials are rated for impact resistance. The industry standard test method is UL 2218, which rates the impact resistance of roofing materials from Class 1 to Class 4. Class 4 is the highest rating. The hailstone size required to damage a roof depends on several factors including roof slope, wind speed, and metal thickness.
Does RestoreMasters offer commercial metal roofing?
Yes! RestoreMasters is an industry-leading commercial metal roofing company offering metal roof repair and metal roof installation throughout the United States. Our team has decades of experience installing and maintaining commercial metal roofing systems for a variety of clients.
The photos and videos below show metal roofing projects in various stages of construction. Each project was completed by RestoreMasters.
Call Now For Emergency Services
Discovery Christian Church - Cocoa, FL
Central Baptist - Panama City Beach, FL
Metal Roofing System by RestoreMasters
Office Building - Panama City Beach, FL
50,000 sq. ft. Metal Roof - Boating Marina
Palmetto Plantation - Mexico Beach, FL
Standing Seam Metal Roof - Cedar Rapids, IA
Metal Roof Restoration - Branson, MO
Metal Roof - Hurricane Restoration
Hurricane Repair - Sulphur, LA
Hail Damage - Redding, CA
Green Standing Metal Roof - Color Profile
Palestine Toyota - Palestine, TX
Metal Roof - Wyndham Resorts
View more resources related to
commercial metal roofing systems
. If you have any specific questions, please don't hesitate to
reach out to our team
.
We hope you enjoyed this metal roofing guide!
If the answer is YES ›› do us a favor and share this guide with your friends and colleagues on social media. Thank you! 🙂
If you have a website ›› feel free to share snippets of the article. We just ask that you provide a link back to this post as a thank you.
We appreciate you!
Do you need help with your commercial metal roof?
If you are worried about storm damage or think you may have a roof leak in your metal roof...
Contact us for a FREE metal roof inspection & damage assessment ›
RestoreMasters is an experienced full-service restoration contractor - offering turnkey solutions including roofing, siding, windows & doors, interior restoration, exterior repairs & more. With offices nationwide, we are here to serve you!
CALL ››››› (800) 400-ROOF