Modified Bitumen Roof Installation
Nationwide Services 

The flexibility, durability, and cost-effectiveness of a modified bitumen roof installation make it a popular opportunity for commercial, industrial, and institutional buildings.
Its energy efficiency, ability to withstand temperature shifts, and intense storm cells make the modified bitumen commercial roofing position a preferred choice.
If you are concerned about aging construction, a leaking roof, or catastrophic storm damage, modified bitumen roof replacement may prove the best solution.
This is what everyday people need to know about a modified bitumen roof installation or replacement.
Call Now For Emergency Services
What is a Modified Bitumen Membrane Roof?
Sometimes called a "torch down roof installation," modified bitumen roofing systems were developed during the 1960s as an alternative to the labor-intensive and complicated built-up roofing (BUR) system.
Modified bitumen roof installers work with commercial property owners with low-slope and flat roofs to create a lightweight and secure water removal system.
A modified bitumen roofing installation is considered an industry leader in terms of weather resistance, longevity, and cost-effectiveness.
The top layer is made of asphalt bitumen infused with polymers and fiberglass reinforcements cling following a heat or adhesive process and is secured by welded seams.
Below the surface, layers include insulation, a vapor barrier, and underlay, which require the expertise of an experienced modified bitumen roof installation contractor.
When discussing the options with a modified bitumen roof installation services firm, two systems outpace many others.
The 2-ply SBS modified bitumen membranes and 3-ply hybrid roofing system deliver an excellent return on investment due to life expectancy, water removal, and their ability to stand up to a severe weather storm.
The 2-ply SBS modified bitumen commercial roofing products are usually pre-fabricated and available in a wide range of thicknesses.
This option is generally employed as a torch down roof installation.
A 3-ply hybrid modified bitumen roof installation involves a hot mopping process.
Because of the hot mopping element, 3-ply hybrids may be better suited to flat modified bitumen roof installations.
A precision modified bitumen membrane roof delivers decades of protection from water damage when adequately maintained and routinely inspected.
But aging systems, subpar installations, or a catastrophic storm may call for modified bitumen roof replacement.
When You Need Modified Bitumen Roof Installation
Modified bitumen roof replacement is typically driven by two factors — age and damage.
A deftly constructed modified bitumen commercial roofing system can last upwards of 25 years.
Getting the full value of a torch down roof installation calls for scheduling a periodic roof inspection, maintenance, and as-needed repairs.
It's advisable to implement a modified bitumen roof replacement when reaching 80-85 percent life expectancy.
This avoids suffering a leaking roof and extensive water damage.
The other reason to consider a new modified bitumen roof installation involves storm damage.
After an extreme weather incident, it's critical to conduct a thorough roof inspection to determine whether the roofing system was compromised.
Modified Bitumen Roof Installation After Hail Damage
Hailstone strikes rank among the most devastating naturally occurring forces.
Upwards of 70 percent of all roof damage insurance claims in the U.S. are the result of a hailstorm.
Although highly resistant to severe weather incidents, modified bitumen roof hail damage occurs when large, fast-moving ice strikes.
Falling ice, the size of a quarter, may not rip a hole in a modified bitumen membrane roof. But relatively small hailstone hits loosen flashing and crack sealants around a parapet.
Ice the size of a hen egg has the projectile force to dent the roof deck and require torch down roof repair at a bare minimum.
There's no avoiding modified bitumen roof hail damage when a hailstone storm with ice the size of baseballs pummels any commercial building.
Modified Bitumen Roof Installation After Wind Damage
Flat and low-slope architecture minimizes wind velocity and the potential damage a storm presents.
But like any construction material exposed to extreme weather, modified bitumen roof wind damage remains a possibility.
It's not uncommon for roof wind damage to come into play when speeds reach approximately 30 mph.
At this rate, flying debris hits siding and gutters. Debris also hits the flashing and sealant protecting the seam where the parapet meets the roof deck.
Modified bitumen roof wind damage to these areas allows rain to penetrate, leading to water damage and hazardous mold growths.
When a high-wind storm generates up to 74 mph of force, it may not necessarily be considered a named storm by meteorologists.
But extreme wind can affect the outer layer and may exploit welded seams that are already in decline.
Even if a commercial, industrial, or institutional building doesn't show obvious signs of water damage, it's crucial to contact a modified bitumen installation services provider and schedule a roof inspection.
Modified Bitumen Roof Installation After Hurricane Damage
The least destructive hurricane produces winds that exceed 74 mph. Such intense winds fling debris into siding, gutters, and hard objects cut roof membranes.
In many cases, early detection allows property owners and managers to repair seemingly modest damage.
But when a Category 2 storm brings wind speeds of 100 mph and torrential downpours, hurricane roof damage can be substantial.
When hurricane roof damage may have occurred, it's crucial to schedule an immediate roof inspection.
A trained modified bitumen roof installation services specialist will thoroughly assess the cosmetic and structure damage caused by the catastrophic weather event.
It's also advisable to enlist the services of a public adjuster firm to review the controlling insurance policy.
With a detailed roof inspection report, a public adjuster can negotiate on behalf of property owners and stakeholders to ensure a full, fair settlement is reached.
Modified Bitumen Roof Installation After Tornado Damage
Tornado roof damage ranks among the more underreported insurance claims.
That's largely because property owners and managers believe they did not sustain tornado roof damage when the twister didn't make a direct impact.
Unlike a straight-line high-wind storm or hurricane, tornado roof damage is the result of a unique vacuum-like phenomenon.
As the funnel cloud spins at 29-55 mph, it generates a sucking force that pulls at everything around it.
Debris gets sucked in like a magnet and later hurled outward.
A modified bitumen system sustains tornado roof damage when the twister's force pulls at the membrane, lifting portions and compromising the welded seams.
Cracked sealants and flashing around a parapet are also ways tornado roof damage leads to leaks and water damage.
My Modified Bitumen Roof is Leaking
Modified bitumen roof leaks are typically difficult to detect.
When a modified bitumen commercial roofing system has been compromised by a storm or is passed its reasonable life expectancy, moisture penetrates and often pools in one of the layers.
A leaking roof can persist for months, even years, before an occupant notices water damage on ceilings or walls.
To put it succinctly, if tenants, property managers, or owners see modified bitumen roof leaks they have likely caused irreparable water damage to the system as well as structural elements such as beams and load-bearing walls.
The logical solution point is modified bitumen roof replacement.
Signs You Might Need Roof Replacement
Modified bitumen roof replacement ranks among the big-ticket investments in a commercial, industrial, or institutional building.
The decision to affect stop-gap repairs or hire a modified bitumen roof installation contractor calls for thoughtful consideration.
If you recognize any of these telltale signs of a torch down leaking roof, contact a professional.
Ceiling Discoloration from Water Drips
Moisture Accumulations Around Windows
Modified Bitumen Membrane Roof Damaged by Hailstone Strikes
Modified Bitumen Membrane Roof Damaged by Flying Debris
Flat Roof Water Removal System Falters
Water Ponding on Flat Roofing System
Screen Doors and Siding Torn by High-Wind Storm
Modified Bitumen Membrane Roof Bubbling
Misaligned or Torn Flashing
Cracked Sealants Around Vent Pipes, an HVAC Unit, or a Parapet
Welded Seams Appear Compromised
In terms of avoiding an early modified bitumen roof replacement, the importance of an annual roof inspection cannot be understated.
A modified bitumen roof installation services provider can identify early warning signs.
This allows building owners and managers to make a torch down roof repair and avoid the expense of a total replacement before it ages out.
Modified Bitumen Hail & Wind Damage Photos
Modified Bitumen Roof Installation
Watch this video to learn more about modified bitumen roof installation.
Can you walk on a modified bitumen roof?
The short answer is: Yes. However, heavy boots, excessive foot traffic, and equipment can damage a modified bitumen membrane roof.
It's important to limit walking on a modified bitumen roof and wear soft-soled shoes whenever possible.
Is TPO better than modified bitumen?
Both a modified bitumen and Thermoplastic Polyolefin (TPO) roof provide benefits.
A TPO roof installation offers benefits such as the ability to overlay an existing system. A modified bitumen roof installation ranks among the most cost-effective options for property owners.
Both systems offer excellent water removal and protection from UV rays. If you are considering roof replacement, discuss your options with an experienced contractor.  
How long does a modified bitumen roof last?
Modified bitumen roofing systems perform for 25 years or longer when well-maintained.
A flat modified bitumen roof that does not undergo regular inspection and minor repairs can time out in 10 years or less.
Discuss estimated lifespan for different types?
A modified bitumen roof installation should be considered in the context of all available options.
A modified bitumen roof installation can last 25 years or longer. This life expectancy is on par with a TPO roofing system that runs 22-30 years.
Asphalt shingle roofs typically require replacement within 20 years. Metal roofing systems can last up to 50 years in many cases.
Longevity should also be considered against cost, energy efficiency, and the ability to withstand extreme weather.
How long is a modified bitumen roof warranty?
Modified bitumen commercial roofing warranties vary between contractors.
RestoreMasters is a certified installer for several industry-leading modified bitumen manufacturers and can offer premium coverage and warranties for up to 30 years.
Do you work with insurance claims for modified bitumen roof replacement?
When high-wind or roof hail damage occurs, RestoreMasters works closely with the property owner, manager, and a public adjuster to ensure insurance companies provide a full, fair settlement.
A prompt roof inspection and public adjuster firm can expedite the insurance claim process.
This allows emergency roof repair measures such as tarps and shrink wraps to be removed and a permanent modified bitumen roof replacement to move forward.
How often should my modified bitumen roof be inspected?
Annual inspections succeed along multiple lines. They create a record of the roof's condition that serves as a baseline in the event of a catastrophic storm causing wind or hail roof damage.
An annual roof inspection also provides an opportunity to make minor repairs that avoid water damage and extend the life of a modified bitumen membrane roof.
Do you offer emergency roof repair for modified bitumen roofs?
Yes. RestoreMasters responds to impacted communities that sustain high-wind and hail roof damage.
Experienced emergency roof repair technicians secure the roof deck with tarps, shrink wrap, and other materials to prevent unnecessary water damage losses.
Our modified bitumen roofing installation experts can also overlay a damaged roof as a temporary solution until an insurance claim has been completed.
How to Select a Modified Bitumen Roof Installation Contractor
Modified bitumen roof installation requires an experienced commercial roofing contractor. Modified bitumen roofing is a specialty field of roof repair, and complex roof systems require careful craftsmanship and adherence to strict manufacturer standards. If your roof has suffered hail or wind damage, you will want a contractor that can work with you every step of the way.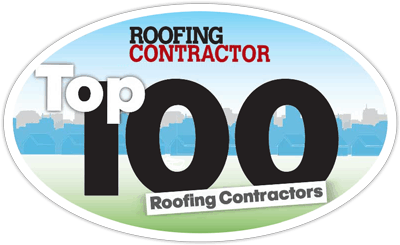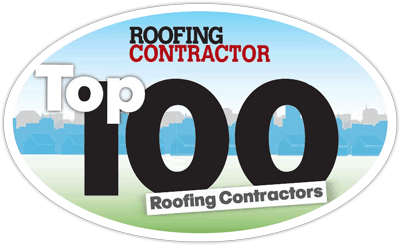 Look for a modified bitumen roofing contractor with the following qualifications:
Is licensed, bonded, and insured in your state
Trained & certified by the manufacturer to offer the best quality and warranty options
Experience installing your type of flat roof on multiple projects
Experience managing staged roofing projects that may require parallel tear-off and installation
Experience working with insurance companies on damage claims
An experienced roofing contractor can help you avoid leaks and major problems and provide a roofing systems that lasts for decades.
RestoreMasters has been honored with multiple years on the Inc. 5000 List of America's Fastest Growing Companies and consistently ranks among the Top 100 Roofing Contractors in the nation.
In addition to modified bitumen roof installation, RestoreMasters offers: all common types of roofing systems, shrink wrap roofing, roof tarping, loose lay membrane roofing, emergency roofing & repair, water removal, water damage restoration, mold remediation, catastrophic damage inspections, property damage documentation, testing & damage reports, fencing & perimeter security, disaster recovery services, permanent roof replacement, interior restoration services. and general contractor services.
We have roofing & restoration locations across the country to serve you better.
Do you need roofing help?
If you are worried about storm damage or think you may have a roof leak... Contact us for a complimentary roof inspection & damage assessment › RestoreMasters is an experienced full-service restoration contractor - offering turnkey solutions including roofing, siding, windows & doors, interior restoration, exterior repairs & more. With offices nationwide, we are here to serve you!
CALL ››››› (800) 400-ROOF