Modified Bitumen Roofing
The Complete Guide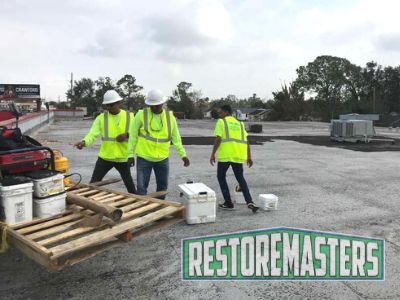 The modified bitumen roof has emerged as a go-to system for commercial, industrial, and institutional buildings over the last 50 years.
Its flexible endurance and ability to provide improved energy efficiency while withstanding the elements make it a money-saving darling.
The fact that an adequately maintained modified bitumen roof enjoys a life expectancy of 25 years or longer makes it an excellent investment.
If you recently sustained damage or need to replace an aging roof, these are reasons to consider a modified bitumen roof installation.
In this modified bitumen roofing guide ››
You're going to learn everything you need to know about modified bitumen roofing, so you can make an informed decision about your next roofing project.
How long does a modified bitumen roof last?
The life expectancy of a modified bitumen roof depends on wide-reaching factors. These include professional installation, ongoing maintenance, and routine inspections.
A poorly treated flat roof may time out as early as 10 years. A well-maintained modified bitumen membrane roof can last for 25 years or longer.
What is the difference between modified bitumen and BUR roofing?
Built-up roof (BUR) systems were adopted in the U.S. back in the 1800s. This design employs heavy layers of tar or asphalt to insulate a flat roof.
By contrast, a modified bitumen roof utilizes relatively lightweight insulation, vapor barriers, and membranes that are fused together.
While both may be viable flat roof options, a modified bitumen roof installation places less weight on load-bearing infrastructure and requires less labor.
Can you repair a modified bitumen roof?
The short answer is: Yes. However, lack of maintenance and care leads to roof leaks that cause water damage.
Once rafters and support beams have been compromised, modified bitumen roof replacement may be necessary.
That's why it's crucial to schedule annual inspections and make minor repairs as needed.
Can you walk on a modified bitumen flat roof?
The short answer is: Yes. However, foot traffic and equipment impacts are leading causes of flat roof damage.
When walking on a modified bitumen roof, it's essential to tread lightly and act cautiously when using heavy tools or equipment.
How often does a modified bitumen flat roof need to be inspected?
Scheduling an annual inspection with a modified bitumen roofing contractor identifies early warning signs that minor repairs are needed.
This process typically saves tens of thousands of dollars in unnecessary building restoration costs later. It's also prudent to schedule a flat roof inspection following a high-wind storm or hailstone strike.
How to Select a Modified Bitumen Roofing Contractor
Modified bitumen roofing requires an experienced commercial roofing contractor. Modified bitumen roofing is a specialty field of roof installation and complex roof systems require careful craftsmanship and adherence to strict manufacturer standards.
If your roof has suffered hail or wind damage, you will want a contractor that can work with you every step of the way. One that is able to perform emergency roof repairs as needed and total installation.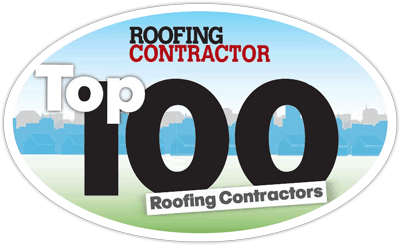 Look for a modified bitumen roofing contractor with the following qualifications:
Is licensed, bonded, and insured in your state
Trained & certified by the manufacturer to offer the best quality and warranty options
Experience installing your type of flat roof on multiple projects
Experience managing staged roofing projects that may require parallel tear-off and installation
Experience working with insurance companies on damage claims
An experienced roofing contractor can help you avoid leaks and major problems and provide a roofing systems that lasts for decades.
In 2021, RestoreMasters was ranked #31 of the Top 100 Roofing Contractors in the nation.
In addition to modified bitumen roofing installation, RestoreMasters offers: all common types of roofing systems, shrink wrap roofing, roof tarping, loose lay membrane roofing, emergency roofing & repair, water removal, water damage restoration, mold remediation, catastrophic damage inspections, property damage documentation, testing & damage reports, fencing & perimeter security, disaster recovery services, permanent roof replacement, interior restoration services. and general contractor services.
We have roofing & restoration locations across the country to serve you better.
View more resources related to modified bitumen roofing systems. If you have any specific questions, please don't hesitate to reach out to our team.
We hope you enjoyed this modified bitumen roofing guide!
If the answer is YES ›› do us a favor and share this guide with your friends and colleagues on social media. Thank you! 🙂
If you have a website ›› feel free to share snippets of the article. We just ask that you provide a link back to this post as a thank you.
We appreciate you!
Call Now For Emergency Services
Do you need roofing help?
If you are worried about storm damage or think you may have a roof leak...
Contact us for a complimentary roof inspection & damage assessment ›
RestoreMasters is an experienced full-service restoration contractor - offering turnkey solutions including roofing, siding, windows & doors, interior restoration, exterior repairs & more. With offices nationwide, we are here to serve you!
CALL ››››› (800) 400-ROOF