Slate Roof Repair
Nationwide Services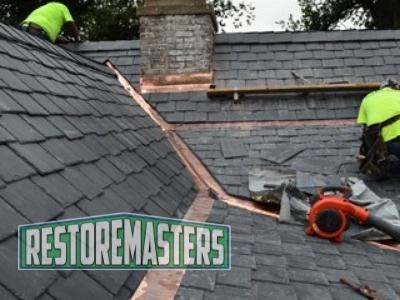 The people responsible for maintaining a modern or historical slate roof are tasked with making sometimes complex repair or replacement decisions.
After identifying a leaking roof, only qualified slate roof repair specialists possess the in-depth knowledge to make cost-effective recommendations about critical next steps.
If you oversee the maintenance of a university, church, modern commercial building, or one with a historical slate roof, contact a slate roof contractor if you suspect hailstone or slate roof wind damage has occurred.
Call Now For Emergency Services
Can my slate roof be repaired?
In the majority of cases, slate roofing repair remains the preferred option. But determining whether a slate roof repair or replacement is the best course cannot be determined until a thorough inspection has been completed.
If a building has sustained high-wind or roof hail damage, have it inspected.
Can cracked or loose slates be replaced?
The short answer is typically: Yes. But the challenges surrounding cracked slate tiles involve color matching and structural strength.
A hailstone storm or slate roof wind damage could prompt an inspection that identifies other areas in need of repair.
How long does a slate roof last?
A natural stone slate tile roof can last for 150 or more years when properly maintained. A metal roof deck typically enjoys a life expectancy of 75 years, with composite products coming in at upwards of 50 years and asphalt shingles at approximately 25 years.
Do you work with insurance claims for slate roof repair?
Our organization works diligently with property owners and managers when severe weather events result in hailstone and slate roof wind damage.
We can connect you with a reliable public adjuster to streamline the roof insurance claim process and implement emergency roof repair measures to prevent water damage.
How often should my slate roof be inspected?
Having an annual slate tile roof inspection conducted helps avoid the high cost of water damage.
Slate roof repair specialists identify areas that have been compromised and take steps to avoid a leaking roof.
Such proactive measures save money on building restoration work.
What type of maintenance should be done on my slate roof?
A slate tile roof should be cleaned of any debris and moss on an ongoing basis. Gutters need to be cleaned twice annually to ensure rain doesn't back up and create water damage.
It's also important to schedule an inspection following a hailstone or high-wind storm to replace any cracked slate tiles.
Do you offer emergency roof repair for slate roofs?
As an emergency roof repair organization, we promptly respond to communities that sustain hailstone and slate roof wind damage.
Our experienced slate roof repair crews cover leaking roofs with tarps, shrink wrap, and other materials to prevent any further water damage.
Our trained slate roof repair specialists understand time is of the essence following a catastrophic weather incident and deliver the support communities deserve.
How to Select a Slate Roof Repair Contractor
Slate roof repair requires an experienced commercial roofing contractor. Complex roof systems require careful craftsmanship and adherence to strict manufacturer standards. If your roof has suffered hail or wind damage, you will want a contractor that can work with you every step of the way. One that is able to perform emergency roof repairs as needed as well as total installation.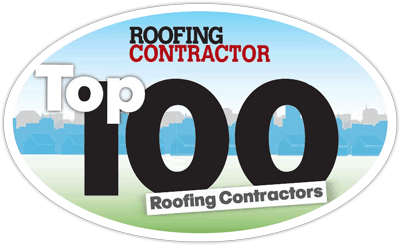 Look for a slate roof repair contractor with the following qualifications:

Is licensed, bonded, and insured
Experience in emergency roofing & repair services
Experience installing the permanent roof solution your property will require
Experience managing staged roofing projects that may require parallel tear-off and installation
Experience working with insurance companies on roof damage claims
An experienced emergency roofer can help you avoid leaks and major problems and provide a permanent roofing solution that lasts for decades.
In 2022, RestoreMasters was ranked #29 of the Top 100 Roofing Contractors in the nation.
In addition to slate roof repair, RestoreMasters offers: all common types of roofing systems, shrink wrap roofing, roof tarping, loose lay membrane roofing, emergency roofing & repair, water removal, water damage restoration, mold remediation, catastrophic damage inspections, property damage documentation, testing & damage reports, fencing & perimeter security, disaster recovery services, permanent roof replacement, interior restoration services. and general contractor services.
Do you need roofing help?
If you are worried about storm damage or think you may have a roof leak... Contact us for a complimentary roof inspection & damage assessment › RestoreMasters is an experienced full-service restoration contractor - offering turnkey solutions including roofing, siding, windows & doors, interior restoration, exterior repairs & more. With offices nationwide, we are here to serve you!
CALL ››››› (800) 400-ROOF
Headquarters
2401 N Commerce St, Ste A
Ardmore, OK 73401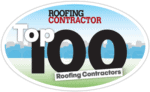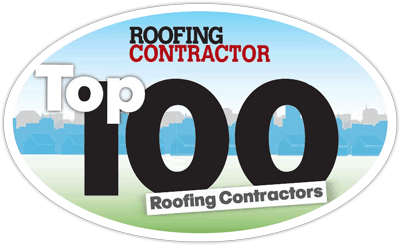 Got Damage?
Request a no fee inspection to assess roof or property damage.