TPO Roof Installation
Nationwide Services
A TPO roof installation remains a popular and cost-effective system to protect the infrastructure and contents of a commercial building.
Long-lasting and highly durable, TPO roof installers build layers of materials that insulate a building from heating and cooling losses.
These flat roofs are also resistant to ordinary weather and the water damage that accompanies a leaking roof.
Like any type of construction, a poorly maintained building and extreme weather may require a TPO roof replacement.
But the only way to make an informed decision is to have a TPO roofing systems roof inspection conducted and discuss your options with a professional.
Call Now For Emergency Services
What is a TPO Membrane Roof?
Comprised of a single-ply membrane, a TPO roof installation ranks among the most popular systems today. TPO roof installers put down a single layer of synthetics with reinforcing scrim over a flat-roofed commercial building.
A flat TPO roof also deploys sheets of material that range between 10 and 20 feet wide that provide effective water removal and UV ray protection.
A TPO roofing installation also serves as an excellent insulator that reduces energy loss by building a five-layer system that involves the roof deck, insulation, fasteners and plates, bonding adhesive, and the TPO commercial roofing membrane.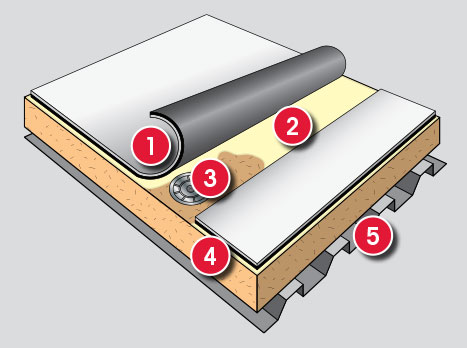 Image Credit: Versico Roofing Systems
Fully Adhered TPO System
TPO Membrane
Bonding Adhesive
Fasteners & Plates
Insulation System
Roof Deck
These are three commonly employed insulating materials used in a TPO roofing installation.
Polyisocyanurate: Also called "Polyiso," this material remains the most commonly used insulation in TPO roof replacement and new installations. It possesses a high R-value rating and offers top-tier energy efficiency.
Poly ISO 1-HD: A preferred high-density material in TPO roof replacement, the half-inch thick polyisocyanurate insulation board is widely used as a cover layer over roof insulation materials and existing membranes.
Expanded Polystyrene: Called "EPS" by many TPO roof installers, it resists moisture accumulations and is considered an excellent material in terms of preventing water damage.
Extruded Polystyrene: Known as "XPS," this TPO roof installation material is considered a middle of the road option. It can be identified by its pink, green, or blue color.
DensDeck Prime Roof Board: Considered exceptional at water removal, fire resistance, and preventing unnecessary TPO roof wind damage, this gypsum board also provides an excellent thermal barrier.
USG Securock Glass-Mat Roof Board: A high-performance material typically used in low-slope roofing systems and offers good protection against a leaking roof.
The National Roofing Contractors Association indicates that TPO membrane roof replacements and installation have risen to 40 percent of all commercial building installations.
One of the key reasons a TPO roof installation contractor assembles a specialized crew to meet demand stems from the advanced technology utilized in the types of deck board.
The other is that installations require specialized skills to craft secure, perfectly welded seams that prevent TPO roof leaks for decades.
When You Need TPO Roof Installation
When working with an experienced contractor who performs TPO roof installation services as well as ongoing maintenance, your flat roof can last an average of 20-25 years or as long as 30 years in some cases.
Failing to schedule a regular TPO roofing systems roof inspection and make reasonable adjustments will likely shorten its life span.
It's also critical to have a thorough TPO roofing systems roof inspection conducted following a severe weather storm.
Even seemingly minor damage caused by flying debris or a hailstone strike can cause a leaking roof that property owners may not notice for months.
By then, the water damage caused by rainfall can weaken beams and spread hazardous mold throughout the building.
Property owners typically require a new TPO roof installation every two to three decades.
But the devastating impact of a severe weather storm can result in extensive damage that calls for roof and building restoration services.
In the event of extreme weather damaging your building, we conduct a comprehensive and complimentary TPO roofing systems roof inspection.
Our TPO commercial roofing specialists connect the affected property owner with a public adjuster to fast-track the insurance claims process and secure the structure from potential roof damage.
This is what commercial building owners need to know about the impact of a severe weather storm.
TPO Roof Installation After Hail Damage
When a storm delivering quarter-sized hailstone pelts a flat TPO roof, the results are typically minor dents and cuts in the top membrane.
In many cases, a TPO roofing systems roof inspection report advises owners and property managers to schedule immediate flat roof repairs to avoid a leaking roof that could result in otherwise avoidable water damage.
But when a storm brings hailstone strikes the size of baseballs or larger, the force can damage any of the five layers in a TPO commercial roofing system.
Hard impacts from ice debris falling from high elevations generally cause significant surface and underlying TPO roof hail damage.
TPO Roof Installation After Wind Damage
An aging or inadequately installed flat roof may be increasingly vulnerable to TPO wind damage. Faulty membranes allow the wind to lift the materials as debris and water damage the underlying boards.
Property owners and maintenance crews sometimes believe they can secure the torn membrane and solve the problem. Nothing could be further from the truth.
Once moisture and debris infiltrate the flat TPO roof, water damage can rot structural elements, and hazardous mold growths may be inevitable.
It's critical to schedule a TPO roofing systems roof inspection if you suspect a high-wind storm lifted sections. The alternative is usually expensive remediation and restoration.
TPO Roof Installation After Hurricane Damage
Some level of hurricane roof damage is almost inevitable, making a TPO roofing systems roof inspection standard procedure.
For a named storm to qualify as a Category 1 hurricane, it must drive winds of at least 74 mph. A Category 5 storm inflicts widespread property, and hurricane roof damage as winds hit 150 mph or higher.
Protecting a commercial building from the effects of a leaking roof or pest infestations starts with a TPO roof installation services contractor assessing the damage and presenting property owners with the repair or replacement options.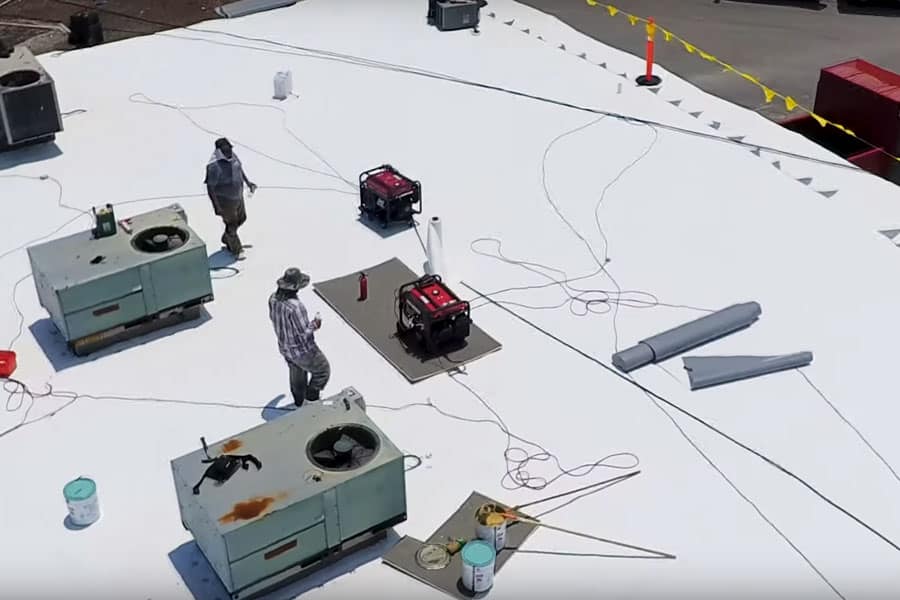 TPO Roof Installation After Tornado Damage
Tornado roof damage ranks as the most overlooked type of TPO roof wind damage.
When a tornado cuts a path through business districts, commercial building owners too often believe they are unaffected because the twister missed them.
But tornado roof damage is not necessarily associated with a building getting destroyed from a direct hit.
Rather, the cyclone winds create a vacuum effect that pulls at everything in the area. This phenomenon lifts a TPO commercial roofing membrane, insulation boards, and fasteners.
Even if flying debris from the severe weather storm doesn't tear holes in a flat TPO roof, tornado roof damage may have occurred.
The only way to be certain and minimize the cost of extensive repairs down the road is to schedule a TPO roofing systems roof inspection.
My TPO Roof is Leaking
If you notice a leaking roof, it's crucial to schedule a TPO roofing systems roof inspection before attempting any repairs.
When a TPO roof leaks, the water generally seeps through the outer membrane and trails to the point where it can be seen.
An inexperienced maintenance person may look directly above the leaking roof area and mistakenly try to make a minor repair.
This holds particularly true of structures that have a parapet built into the architectural design.
The sealants and flashing where the parapet and flat TPO roof meet rank among the places prone to roof leaks.
TPO roof leaks can travel significant distances and cause rot, infrastructure, and water damage along the way.
Only professionals with years of hands-on experience can effectively conduct a TPO roofing systems roof inspection, locate the actual source and assess the underlying damage.
Signs You Might Need Roof Replacement
People tasked with maintaining a commercial building would be well-served to routinely check for physical indicators you may need TPO roof replacement.
If you have not followed through on scheduling a TPO roofing systems roof inspection or severe weather events recently impacted the facility, these are telltale signs to consider.
Water Spots on Ceilings or Walls
Moisture Around Interior Doors or Windows
A Dented TPO Membrane Roof
Small Cuts in Flat TPO Roof Membrane
Damage to the Building's Siding
Water Pooling on Flat TPO Roof
Raised Areas or Bubbling on Flat TPO Rooftop
Water Removal System Not Functioning Effectively
These telltale signs typically warrant a flat TPO roof inspection in the near future. But if it shows signs of sagging, have an emergency TPO roofing systems roof inspection conducted.
It could be dangerously weak. Sagging usually indicates the building requires prompt TPO roof replacement.
TPO Roof Hail & Wind Damage Photos
What a Commercial TPO Roofing Company Does
A TPO roof installation contractor provides effective repairs and replacements for commercial property owners.
Following severe weather events, an experienced firm conducts a TPO roofing systems roof inspection and provides decision-makers with a detailed report and advice regarding critical next steps.
A TPO roof installation contractor explains the types of materials best suited to the facility, their costs, and expected longevity.
A public adjuster can be included to ensure property owners get fair compensation from their insurance carrier.
The decision to repair or replace a flat TPO roof is not always an easy one. But a new TPO roof replacement also results in the supporting infrastructure being brought up to the latest safety and building codes.
An industry-leading commercial roofing contractor can also provide building restoration services, including gutter and siding replacement.
Managing a precision TPO roof installation requires specialized staff members and years of construction leadership.
That's why property owners would be wise to only trust their investment to an expert TPO commercial roofing firm that enjoys a reputation for excellence.
Can you walk on a flat TPO roof?
Depending on the supporting infrastructure and TPO roof installation, a system may hold up to 300 pounds. It's important to note that areas weakened due to high wind or TPO hail damage could prove dangerous.
Heavy foot traffic is not recommended because surfaces tend to be slippery, and hard impacts and boots can damage the membrane.
Can you install a new TPO roof over metal?
Converting a damaged or metal leaking roof to a flat TPO roof system may be possible. If the metal roofing system possesses a low slope, there are products and materials that may be applicable.
It's imperative to have a TPO roofing systems roof inspection conducted and consult with an experienced contractor regarding your best options.
How long does a TPO roof last?
On average, a flat TPO roof generally lasts for 20 to 25 years. The products and materials used can make a substantial difference.
However, a meticulous TPO roof installation coupled with adequate maintenance can last more than 30 years.
What are the benefits of a flat TPO roof?
A TPO roofing system holds up well under intense sunlight and remains firmly resistant to punctures, tears, and water damage.
A flat TPO roof also enjoys an efficient water removal system that makes it resilient against moss and bacterial growths.
Perhaps a TPO commercial roofing system's preferred benefits stem from cost-effective longevity and keeping utility expenses low.
Do you work with insurance claims for TPO roof replacement?
The short answer is: Yes. Following an intense weather incident, we connect affected property owners with a reliable public adjuster organization to review your policy and coordinate and negotiate claim payment efforts with the insurance carrier.
The goal is to fast-track the process and ensure you receive the full, fair compensation you deserve to fund repairs or a TPO roof replacement.
How often should my TPO roof be inspected?
Most commercial roofing systems should undergo a routine inspection each year. This creates an opportunity to have a professional employ TPO roof installation services as needed.
Addressing minor hailstone or roof wind damage early minimizes the cost. It also closes the door to unnecessary water damage and mold growths. Ask about our Overwatch roof monitoring & recovery service.
Do you offer emergency roof repair for TPO roofs?
Catastrophic high wind, tornado, hailstone storm, or hurricane roof danger require an immediate response. We dispatch field crews to secure a leaking roof with tarps, shrink wrap, and other materials to prevent water damage and further financial losses.
Our experienced technicians can also install loose-lay TPO as a stop-gap measure while waiting for insurance claims to process.
How to Select a TPO Roof Installation Contractor
TPO roof installation requires an experienced commercial roofing contractor. TPO roofing is a specialty field of roof repair, and complex roof systems require careful craftsmanship and adherence to strict manufacturer standards.
If your roof has suffered hail or wind damage, you will want a contractor that can work with you every step of the way. One that is able to perform emergency roof repairs as needed, loose lay metal temporary roofing if necessary and total installation.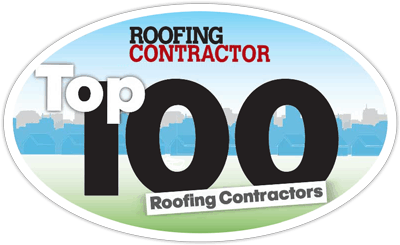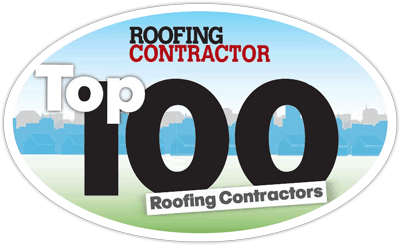 Look for a TPO roofing contractor with the following qualifications:
Is licensed, bonded, and insured in your state
Trained & certified by the manufacturer to offer the best quality and warranty options
Experience installing your type of flat roof on multiple projects
Experience managing staged roofing projects that may require parallel tear-off and installation
Experience working with insurance companies on damage claims
An experienced roofing contractor can help you avoid leaks and major problems and provide a roofing systems that lasts for decades.
RestoreMasters has been honored with multiple years on the Inc. 5000 List of America's Fastest Growing Companies and consistently ranks among the Top 100 Roofing Contractors in the nation.
In addition to TPO roof installation, RestoreMasters offers: all common types of roofing systems, shrink wrap roofing, roof tarping, loose lay membrane roofing, emergency roofing & repair, water removal, water damage restoration, mold remediation, catastrophic damage inspections, property damage documentation, testing & damage reports, fencing & perimeter security, disaster recovery services, permanent roof replacement, interior restoration services. and general contractor services.
We have roofing & restoration locations across the country to serve you better.
Do you need roofing help?
If you are worried about storm damage or think you may have a roof leak... Contact us for a complimentary roof inspection & damage assessment › RestoreMasters is an experienced full-service restoration contractor - offering turnkey solutions including roofing, siding, windows & doors, interior restoration, exterior repairs & more. With offices nationwide, we are here to serve you!
CALL ››››› (800) 400-ROOF