Emergency Roof Repair to Fix Damage After Hail & High Winds Strike Conway, South Carolina, April 7th, 2022
Commercial Roofing & Restoration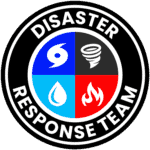 Property owners in South Carolina suffered devastating losses on Thursday, April 7th, as hail pounded Horry County and highs winds ripped roofs and downed power lines in Conway. RestoreMasters technicians are responding to calls from commercial property owners to make emergency roof repairs.
WMBF News indicates that a line of severe storms brought hail during the afternoon, with residents calling in hard ice striking buildings and splashing pool water. The heaviest damage was sustained near Loris, the Galivants Ferry Historic District, and Chief Meteorologist Jamie Arnold reported hailstones the size of golf balls hit the city of Loris.
Local weather radar maps show the most intense pattern beginning to the south of Woodbury and extending across the intersection of the Conway Bypass and Highway 701 into Adrian. The largest recorded hail (orange) impacted areas include western Homeland, Cochran Town, El Bethel Road, Galivants Ferry, and across Highway 378. Smaller, fast-moving ice storms were sighted just east of Brittons Neck along the Pee Dee River and north of Gresham.
Property damage numbered in the thousands, and firsthand storm reports were all over social media.
National Weather Service radar maps indicate hailstorms across the northeast region of South Carolina, edging into North Carolina. High winds added to cracked, leaking roofs as residents lost power due to downed utility lines. Reports indicate the following regions were among the worst affected by the Thursday, April 7th, storm front.
Horry: Early reports from the Highway Patrol indicated trees were leveled near the Pee Dee Highway and Hendricks Short-Cut Road intersection. Trees were also toppled along Privetts Road and the Adrian Highway. Hailstones the size of limes struck the outskirts of Homeland and along El Bethel Road. Ice stones upwards of 1.75 inches made hard impacts at Conway-Horry County Airport, as smaller hail pellets blanketed sections including Dunn Shortcut Road and the Keighley Estates neighborhood. Hail as large as 2.75 inches in diameter struck residential and commercial roofs, automobiles, and other property. The baseball-sized ice reportedly caused widespread property damage in Galivants Ferry. Golf ball-sized hail slammed the unincorporated town north of Highway 9. Extreme winds snapped power lines near the intersection of Green Sea and West Dogwood roads, leaving residents without electricity in Green Sea.
Columbus - Hailstorms extended across the border into North Carolina, with Tabor City experiencing ice stones as large as 1.5 inches.
According to a report published by the Insurance Information Institute, more than 7.1 million U.S. properties were affected by one or more damaging hail events in 2019, resulting in losses of more than $13 billion. More than 3,700 hailstorms form annually, and South Carolina's capital of Columbia sustained 33 ice-fall incidents. Doppler Radar reportedly tracked more than 100 hail weather patterns over 12 months in the region.
The damage to residential and commercial buildings involves cracked shingles and roof systems. Although not necessarily a significant health and safety risk as severe weather events pass, subsequent water penetrations can result in structural damage and hazardous mold growths. RestoreMasters field crews recently responded to tornados and hail bombardments destroying roofs outside Savannah and Central Georgia on April 5th.
Hail can chip and crack roof tiles, and strong winds can rip open some roofing systems and cause severe roof wind damage. Some older roofs can be damaged by winds as low as 50 miles per hour. The severity of roof damage depends on several factors including: type and age of roofing materials, presence of flying debris, roof shape and angle, building height and proximity to adjacent structures and the quality of original roof installation.
Following severe weather like this, it's important to get a thorough roof inspection & property damage assessment to determine whether or not you have roof damage from hail or wind. If roof leaks do occur, an experienced disaster roofing contractor can stop leaks with tarping or shrink wrapping, where affected areas (or the entire roof) is covered with a durable shrink wrapped plastic membrane till permanent repairs can take place.
Even if you don't think your roof was damaged, you will want to get your roof inspected if your property falls anywhere within the hail damage map. Some storm damage problems do not produce symptoms right away. And insurance company deadlines could hinder your ability to file a claim later.
Emergency response crews are available to assist commercial property owners with roof damage, siding and window damage and turnkey restoration services.
Our clients include: schools, hospitals, hotels, churches, resorts, retail, warehouse, industrial and other commercial properties as well as residential properties with hail or wind damage to tile roofing systems.
If your building recently sustained damage due to wind, hail, falling trees, collapsed roof or other storm-related issues, give us a call today.
RestoreMasters is a hail damage roofing and restoration contractor and provides storm damage restoration services including: commercial and industrial roofing, emergency roof repair, tarping & shrink wrap roofing, tile roof repair, water removal, debris cleanup, disaster response, interior restoration and construction services to rebuild your property.
If you need help, contact RestoreMasters.
As large loss claims experts, our team works directly with your insurance company to get your facility back on its feet. A turnkey restoration contractor, we can help you with all phases of restoration from emergency response services to total build back.
Our team of professionals includes: insurance claims experts, public adjusters, building engineers, roofing engineers, interior construction experts, large loss attorneys and other professionals specialized in storm damage insurance restoration projects.
Disaster Response Services
Disaster Cleanup Roof Emergency Sealing Shrink Wrap Roofing Roof Tarp Solutions Site Containment Emergency Board-up Debris Removal
Hail Damage Repair Wind Damage Repair Commercial Roofing Residential Roofing Water Damage Removal Fire Damage Restoration Mold Remediation
Restoration Construction Windows & Doors Siding Repair Flood Damage Repair Interior Construction Commercial Exterior Insurance Claims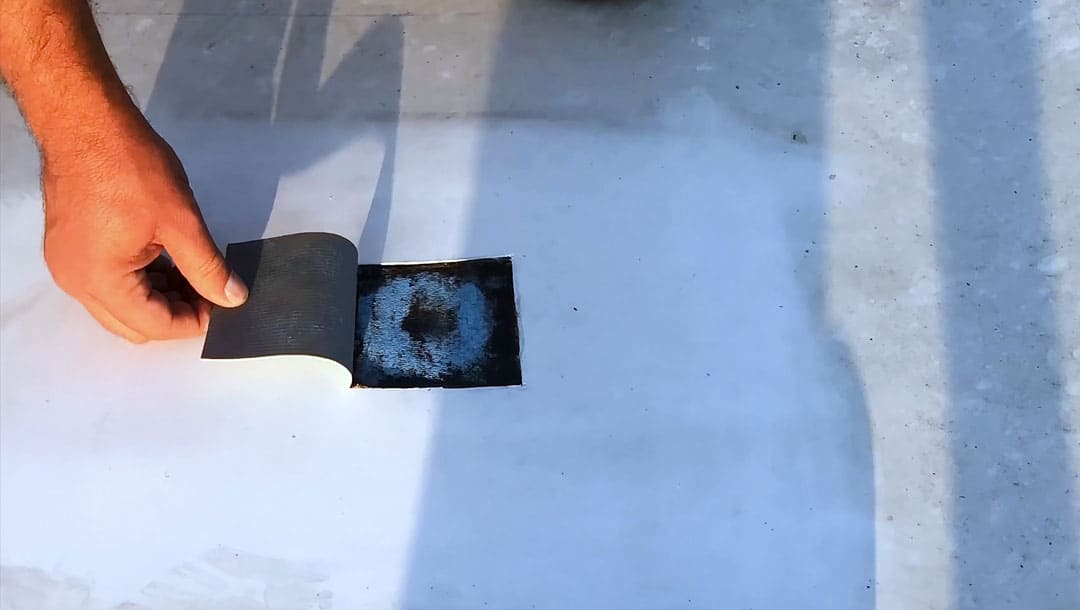 We provide turnkey solutions for complex restoration projects.
Learn More About RestoreMasters
Certified & Accredited Restoration Specialists
RestoreMasters is licensed, bonded and insured for your protection. We also maintain industry leading certifications and memberships to offer our clients superior services.
$10 Million General Liability Insurance
Bonding Capacity up to $50 Million
OSHA Safety Trained
Top 100 Roofing Contractor
Inc 5000 Company
Certified General Contractor
Better Business Bureau A+ Rating
Compliance Depot Certified Vendor

EPA Lead Safe Certified Contractor
Owens Corning Preferred Contractor

GAF Certified Weather Stopper Roofing Contractor
CertainTeed Master Shingle Applicator
Union Corrugating Commercial Contractor of the Year
Berridge Certified Installer
Verisco Authorized Flat Roof Installer
Verea Preferred Platinum Elite Installer
Ironstone Master Artisan
Conklin Preferred Contractor