Fire Damage Restoration Crews Onsite Following Marshall Fire Near Boulder
Commercial Roofing & Restoration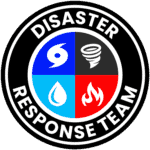 A fast-moving fire torched areas in and around Superior and Louisville, Colorado Thursday, December 30, 2021. Over 1,000 homes and structures were destroyed or damaged in the fire. Experts are suggesting the Marshall Fire could rank among the Top 10 costliest fires in US history given the property values in areas that were hit.
To assist with recovery and fire damage restoration efforts, within hours, RestoreMasters had sent crews and personnel to help property owners with debris cleanup and to provide emergency roofing and building dry-in services.
Our team is working hand-in-hand with the nation's leading public adjusters to help property owners get the full benefit of insurance coverage for fire damage insurance claims related to this event. Our experience responding to hurricanes, tornadoes, fires and other disaster events - combined with our vast network of resources - helps property owners get the services they need faster, performed by a company with the experience and skills needed for major recovery events like this.
ArcGIS maps of the areas affected by the Marshall Fire show areas of the worst damage. The red border shows the approximate perimeter of the fire. Red markers identify structures that were destroyed. Yellow markers indentify structures that were damaged.
If you own a home or commercial building that suffered damage from this fire, contact RestoreMasters for fire damage restoration services. RestoreMasters is a full-service restoration company with large-scale general contractor expertise. That means that you don't need to coordinate between multiple different contractors for water damage restoration, emergency services, engineering and structure build-back.
Let our team handle it for you. After a stressful time like this, you can rest easy knowing you have a professional contractor on your side who will help put your property back together in a timely manner, while handling everything with the insurance company. Watch the following video to see how we handle fire damage restoration projects.
View more fire damage restoration projects completed by RestoreMasters ›
Emergency response crews are available to assist residential and commercial property owners with roof damage, siding damage, interior damage or to rebuild properties that were a total loss.
Our clients include: schools, hospitals, hotels, churches, resorts, retail, warehouse, industrial and other commercial properties as well as residential properties that have suffered from severe damage due to storms, fire or water.
RestoreMasters is a roofing and building restoration contractor and provides large-loss restoration services including: fire damage restoration, water damage restoration, commercial and industrial roofing, emergency roof repair, tarping & shrink wrap roofing, tile roof repair, water removal, debris cleanup, disaster response, interior restoration and construction services to rebuild your property.
If you need help, contact RestoreMasters.
As large loss claims experts, our team works directly with your insurance company to get your facility back on its feet. A turnkey restoration contractor, we can help you with all phases of restoration from emergency response services to total build back.
Our team of professionals includes: insurance claims experts, public adjusters, building engineers, roofing engineers, interior construction experts, large loss attorneys and other professionals specialized in storm damage insurance restoration projects.
Disaster Response Services
Disaster Cleanup
Roof Emergency Sealing
Shrink Wrap Roofing
Roof Tarp Solutions
Site Containment
Emergency Board-up
Debris Removal
Hail Damage Repair
Wind Damage Repair
Commercial Roofing
Residential Roofing
Water Damage Removal
Fire Damage Restoration
Mold Remediation
Restoration Construction
Windows & Doors
Siding Repair
Flood Damage Repair
Interior Construction
Commercial Exterior
Insurance Claims
We provide turnkey solutions for complex restoration projects.
Learn More About RestoreMasters
Certified & Accredited Restoration Specialists
RestoreMasters is licensed, bonded and insured for your protection. We also maintain industry leading certifications and memberships to offer our clients superior services.
$10 Million General Liability Insurance
Bonding Capacity up to $50 Million
OSHA Safety Trained
Top 100 Roofing Contractor
Inc 5000 Company
Certified General Contractor
Better Business Bureau A+ Rating
Compliance Depot Certified Vendor

EPA Lead Safe Certified Contractor
Owens Corning Preferred Contractor

GAF Certified Weather Stopper Roofing Contractor
CertainTeed Master Shingle Applicator
Union Corrugating Commercial Contractor of the Year
Berridge Certified Installer
Verisco Authorized Flat Roof Installer
Verea Preferred Platinum Elite Installer
Ironstone Master Artisan
Conklin Preferred Contractor