Hurricane Ian Commercial Roofing & Building Restoration Contractor Crews Ready to Serve in Advance of Landfall
Commercial Roofing & Restoration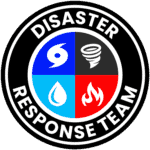 RestoreMasters has dozens of hurricane disaster relief contractors and emergency roof repair crews in position to lend Florida, Georgia, and Alabama property owners support as they recover from Hurricane Ian damage.
Building owners and property managers along the Gulf Coast have been asked to evacuate as the Category 3 storm struck Cuba and increased in strength. Residents can anticipate returning to widespread damage from hurricane Ian that will require emergency roofing, hurricane debris removal, and cleanup at a time when hurricane repair contractors are in short supply. RestoreMasters has hurricane cleanup and roof repair offices in Tampa, FL, Birmingham AL, and Atlanta, GA, among other locations that can quickly be onsite.
The predicted hurricane Ian track is expected to barrel into Western Florida, push into Southeast Alabama, and Southern Georgia. The need for emergency roof repair and a general hurricane contractor could stretch beyond the anticipated regions. A Category 3 or 4 storm can extend its building and roof damage radius for hundreds of miles after initial landfall.
It's crucial to contact a hurricane contractor that can provide prompt emergency roofing services such as a building androof inspection to help expedite your insurance claim, and specialized hurricane cleanup measures. RestoreMasters dispatches hurricane disaster relief contractors to devastated communities to provide restoration services that include the following.
Emergency Roofing
Commercial, industrial, and institutional buildings that take direct damage from hurricane Ian may experience massive roof wind damage. Entire sections may be torn off as rafters, beams, and structural elements are snapped or suffer water damage.
We send an emergency roofer who can oversee the process of securing the building by orchestrating strategies such as tarping and shrink wrap roofing. These and other measures prevent further roof leak repair and property damage while our hurricane disaster relief contractors get to work rebuilding the infrastructure to support a new roof.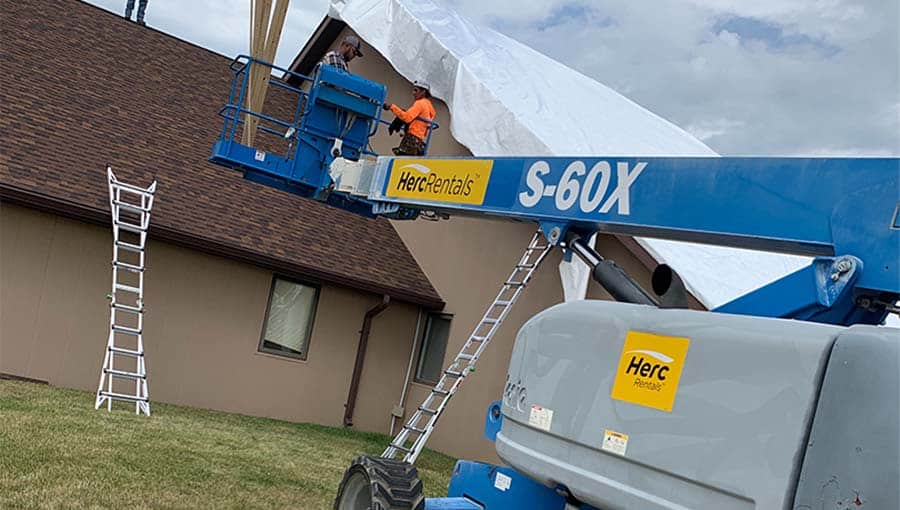 Water Damage Removal
Before your building can undergo reconstruction, hurricane Ian's water damage must be handled. Water damage removal involves extracting moisture from materials that can be salvaged and reused.
RestoreMasters hurricane disaster relief contractors will stop the flow of water into your building. Conduct a thorough building and roof inspection and then extract the moisture from salvageable maters. The ruined drywall, lumber, flooring, and other items will become part of the hurricane cleanup materials that are delivered to a landfill.
We also deploy water damage removal to help save valuables inside a building that was drenched following the roof storm damage.
Window and Door Restoration
Much of the damage from hurricane Ian will be driven by winds expected to exceed 125 mph. Few windows and doors can withstand that force. Other buildings will suffer window, door, and roof wind damage from flying debris.
RestoreMasters has a long history of responding to hurricane-devastated communities. Our experience has prepared the hurricane repair contractors we send to oversee the entire process. Along with seeing a roof repair contractor, you can anticipate specialists arriving who possess the skills to install high-quality doors and windows.
Debris Cleanup
Entire counties will be engaged in hurricane cleanup efforts after Ian treks north and loses steam far inland. Municipal cleanup crews will be overwhelmed and your need for immediate hurricane debris removal could be placed on a lengthy waiting list.
As a nationally recognized hurricane contractor, the experienced professionals from our Georgia, Alabama, and multiple Florida offices stand ready to effect hurricane debris removal. We provide start-to-finish services to fast-track the reopening of your facility by curing the mess and damage from hurricane Ian.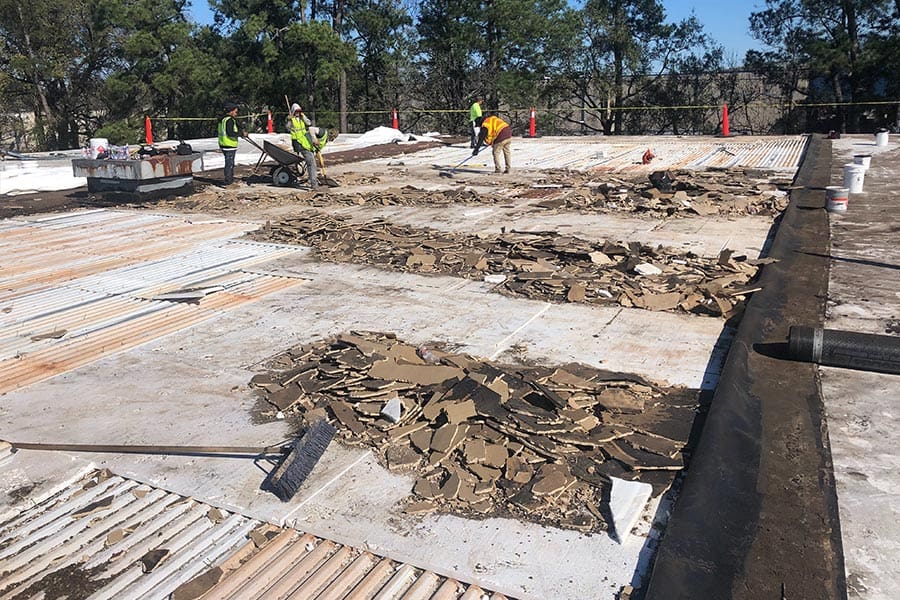 Tree Damage Cleanup
The damage from hurricane Ian will involve limbs being snapped and mature trees uprooted. Fallen trees and limbs often strike buildings. Not every emergency roofer is prepared to cut thick limbs and remove them for a property. Our hurricane cleanup crews have dealt with tree issues and removal in the past. They are prepared for every aspect of hurricane debris removal, even large fallen trees.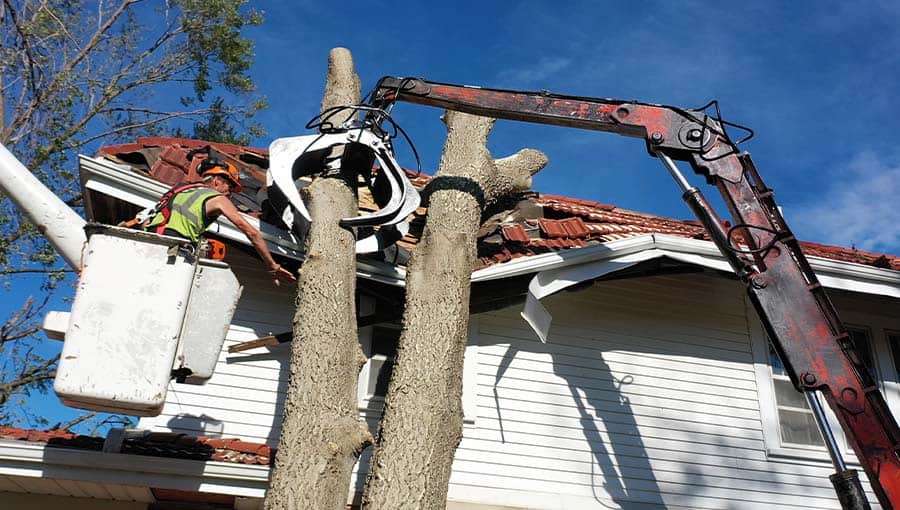 Building Restoration
The restoration process following hurricane Ian damage will be heartbreaking and significant. Our hurricane disaster relief contractors are prepared to offer complete restoration services that start by securing a perimeter around the impacted building, implementing emergency roofing techniques, water removal, and others before rebuilding.
By working with an industry-leading organization that provides general hurricane contractor services, the restoration process is streamlined, and you can reopen sooner.
Interior Restoration
The hurricane Ian damage to your roofing system will likely result in torrential downpours causing water damage to the interior of your building. Our experience has been that property owners and managers who work with hurricane disaster relief contractors that can rebuild interior walls, put down new flooring, bring in certified electricians, and other specialists typically reduce closure times. We coordinate interior restoration crews who meet state and federal fire safety and building codes.
Exterior Construction
The damage from hurricane Ian to the exterior of buildings will call for siding to be removed and replaced. Even structures many miles away from the highest winds will likely see flying debris pelt, crack, and ruin siding, gutters, windows, porches, awnings, and other items. Our hurricane disaster relief contractors deliver exterior construction services you can trust.
RestoreMasters Hurricane Ian Commercial Roofing & Building Restoration On Call
RestoreMasters has emergency roofing and building restoration crews and equipment in Florida, Georgia, and Alabama, ready to assist property owners who suffer damage from hurricane Ian. Our hurricane disaster relief contractors have already made advance preparations and can be onsite as soon as the roads are cleared. We have multiple roof repair offices in Florida, as well as Georgia and Alabama. Contact the RestoreMasters location nearest you for prompt hurricane roof repairs, cleanup, and building restoration.
In addition to roof damage from hail, strong winds can rip open some roofing systems and
cause severe roof wind damage
. Some older roofs can be damaged by winds as low as 50 miles per hour. The severity of roof damage depends on several factors including: type and age of roofing materials, presence of flying debris, roof shape and angle, building height and proximity to adjacent structures and the quality of original roof installation.
Following severe weather like this, it's important to get a thorough roof inspection & property damage assessment to determine whether or not you have roof damage from hail or wind. If roof leaks do occur, an experienced disaster roofing contractor can stop leaks with tarping or shrink wrapping, where affected areas (or the entire roof) is covered with a durable shrink wrapped plastic membrane till permanent repairs can take place.
Even if you don't think your roof was damaged, you will want to get your roof inspected if your property falls anywhere within the hail damage map. Some storm damage problems do not produce symptoms right away. And insurance company deadlines could hinder your ability to file a claim later.
Emergency response crews are available to assist commercial property owners with roof damage, siding and window damage and turnkey restoration services.
Our clients include: schools, hospitals, hotels, churches, resorts, retail, warehouse, industrial and other commercial properties as well as residential properties with hail or wind damage to tile roofing systems.
If your building recently sustained damage due to wind, hail, falling trees, collapsed roof or other storm-related issues, give us a call today.
RestoreMasters is a hail damage roofing and restoration contractor and provides storm damage restoration services including: commercial and industrial roofing, emergency roof repair, tarping & shrink wrap roofing, water damage restoration, debris cleanup, disaster response, interior restoration and construction services to rebuild your property.
If you need help, contact RestoreMasters.
As large loss claims experts, our team works directly with your insurance company to get your facility back on its feet. A turnkey restoration contractor, we can help you with all phases of restoration from emergency response services to total build back.
Our team of professionals includes: insurance claims experts, public adjusters, building engineers, roofing engineers, interior construction experts, large loss attorneys and other professionals specialized in storm damage insurance restoration projects.
Disaster Response Services
Disaster Cleanup Roof Emergency Sealing Shrink Wrap Roofing Roof Tarp Solutions Site Containment Emergency Board-up Debris Removal
Hail Damage Repair Wind Damage Repair Commercial Roofing Residential Roofing Water Damage Removal Fire Damage Restoration Mold Remediation
Restoration Construction Windows & Doors Siding Repair Flood Damage Repair Interior Construction Commercial Exterior Insurance Claims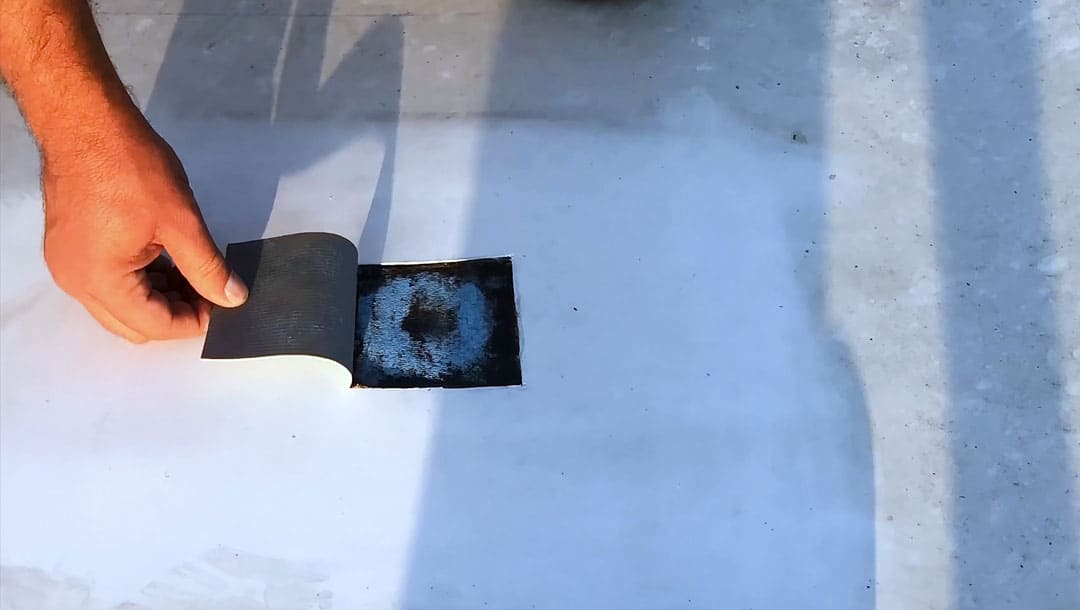 We provide turnkey solutions for complex restoration projects.
Learn More About RestoreMasters
Certified & Accredited Restoration Specialists
RestoreMasters is licensed, bonded and insured for your protection. We also maintain industry leading certifications and memberships to offer our clients superior services.
$10 Million General Liability Insurance
Bonding Capacity up to $50 Million
OSHA Safety Trained
Top 100 Roofing Contractor
Inc 5000 Company
Certified General Contractor
Better Business Bureau A+ Rating
Compliance Depot Certified Vendor

EPA Lead Safe Certified Contractor
Owens Corning Preferred Contractor
GAF Certified Weather Stopper Roofing Contractor
CertainTeed Master Shingle Applicator
Union Corrugating Commercial Contractor of the Year
Berridge Certified Installer
Verisco Authorized Flat Roof Installer
Verea Preferred Platinum Elite Installer
Ironstone Master Artisan
Conklin Preferred Contractor