Hurricane Preparedness Checklist
Commercial property owners in coastal states must remain vigilant about hurricane preparedness from June through November each year.
An average of 10 named tropical cyclones form each year, with approximately six generating wind speeds that reach hurricane force of 74 mph to more than 150 mph.
These destructive storms have the capability of traveling inland up to 200 miles.
Commercial, institutional, and agricultural buildings in coastal communities sustain devastating wind damage that requires prompt emergency roofing repairs and water damage cleanup services.
One of the best ways to minimize losses is to follow a hurricane preparedness checklist before the storm and connect with a roofing and restoration contractor immediately after it passes.
Call Now For Emergency Services
What is a Hurricane Preparedness Checklist?
A hurricane preparation checklist is a type of disaster plan that helps commercial property owners take proactive measures.
The goal is to reduce the losses caused by hurricane roof and structural damage and reopen as quickly as possible.
By implementing long- and short-term measures detailed in a hurricane preparedness checklist, the insurance claim process can also be streamlined, allowing a cleanup crew and roofing contractor to move forward.
At the end of the day, implementing emergency roofing strategies and fast-tracking the insurance claim process gets businesses back to work.
Long-Term Commercial Building Hurricane Preparedness
If you own or operate a commercial building within 200 miles of the Gulf or Atlantic coast, long-term hurricane preparation places you in a position of strength and readiness.
Having completed the long-term planning portion of a hurricane preparedness checklist, you will have more time to get organized as the severe weather bears down on your community.
It's crucial to plan for basic needs such as food, water, medication, pet protection, and personal safety items any time a storm threatens your well-being.
Having an evacuation plan and discussing it with loved ones also improves your chances of avoiding a tragedy.
In terms of protecting against commercial building losses, consider the following hurricane preparedness checklist items.
Hurricane Preparedness Checklist for Business
Hurricane preparedness differs from business to business, but these are a few checklist items and resources to help get you started in a proactive planning process.
Develop a Business Continuity Plan
Create a business continuity plan to ensure that you have plans to remain "Open for Business" so you can keep functioning after a major disaster strikes. Here is an online toolkit called OFB-EZ to help you create your plan.
Build a Disaster Reserve
Set aside or maintain access to a certain amount of funds to ensure that you have the ability to secure your property before the hurricane makes landfall, initiate repairs or implement contingency operation plans after a hurricane strikes. In addition to funds, set aside disaster response supplies that may be needed, as some supplies run short in the days leading up to hurricane landfall.
Plan With Employees
Maintain updated records for each employee including emergency contact information, so you can communicate before, during and after the hurricane event. Have a plan in place to assign roles to key employees during the disaster response.
Plan With Customers 
Maintain updated contact records for each key customer or vendor. Communicate with them in advance what you will do to maintain (or pause) operations in the event that the hurricane hits your property. Consider contingency backup assets or processes to be able to continue serving customers.
Building Disaster Recovery Agreement
Work with a reputable contractor to pre-plan for disaster situations. Some contractors offer a weather monitoring & disaster recovery plan where you receive priority response for hurricane disaster restoration services during and after the disaster. Priority response to secure your building and mitigate losses can be very important while many property owners are scrambling to find contractors.
Secure Your Documents
Consider placing vital business documents in a waterproof safe. Should the hurricane wind damage tear off sections of the roof, the contents will likely become soaked. Also, consider having certified copies of your records made to carry with you in the event of an evacuation. Hard copies are important because power and internet services could be down for weeks.
Secure Your Technology
Know how you will secure key technology. Be sure that you maintain offsite backup records in the event of a total loss of onsite computers and equipment.
Secure Your Equipment
Create a plan to move or secure key pieces of equipment that could significantly affect the continuing operation of your business. Consider how you might be able to protect the equipment and quickly re-deploy after the storm passes.
Get Pre-hurricane Roof Inspection
Commercial property owners would be well-served to time their annual roofing inspection before the start of hurricane season. This planning strategy provides a detailed accounting of the roofing system's condition. The process also identifies potential weaknesses that could more easily succumb to wind damage.
Make Minor Roof Repairs 
Loose fasteners, misaligned flashing, outdated sealants, and rainwater pooling on the surface of a flat system are more likely to result in hurricane roof damage. By making preemptive roof repairs, your commercial building is ready to weather the storm.
Protect Windows and Doors
Wind damage is not restricted to the miles per hour of a tropical cyclone. Strong gusts and straight line winds fling tree limbs and debris into a structure. By installing or storing materials to board up windows and doors, wind damage can be minimized.
Elevate Storage Racks
Hurricanes are typically accompanied by flooding, and that means commercial building owners and managers need to get inventory and equipment off the ground. The best option is usually to install a rack to put valuable items above the flood level. But inexpensive kits can serve if your commercial building lacks the space.
Review Insurance Policy
It's also essential to thoroughly review your commercial property insurance to determine precisely what losses are covered. Not every insurance policy automatically covers hurricane roof damage or flooding. Possessing full coverage for all hurricane-related losses may require additional riders. If you are unsure about hurricane damage coverage, a public adjuster can scrutinize the legally binding document before it's time to file an insurance claim.
Practice Your Plan
Discuss and drill key aspects of your plan with employees and stakeholders at least every 6-12 months. This will help anticipate new challenges and plan for changing variables.
Reach Out for Help
There are organizations in place that are ready to help. RestoreMasters offers emergency building repair, roofing, and water damage removal services with pre-positioned assets for Overwatch™ contract clients. Here are some other organizations that can help your business for hurricane preparedness or response:
Short-Term Commercial Property Hurricane Preparation
With long-term hurricane preparation measures in place, commercial property owners are in a better position to implement late strategies to reduce hurricane damage and reduce potential losses.
One of the key drivers that determine when to implement short-term hurricane preparedness protocols involves National Weather Service reports.
When you see reports of a "hurricane watch," that means a storm reaching wind speeds of 74 mph is possible.
At this juncture, keep a watchful eye on updates. When meteorologists issue a "hurricane warning," you have approximately 36 hours before the storm makes an impact. This is when to efficiently run through the following short-term hurricane preparedness checklist items.
Monitor weather reports to know if evacuation is advised.
Place important documents in a waterproof pouch to travel.
Check your employee contact list and make sure it's complete.
Secure all doors and windows to prevent wind damage.
Clean out floor drainage drains and grates to prevent unnecessary flooding.
Fill up emergency generators with fuel and move them into a safe position.
Elevate equipment and inventory that could suffer water damage.
Turn off the main natural gas and other fuel lines.
If you have the resources to fill sandbags and line them in front of doors and garage bays, this strategy can slow the rate of seepage and flooding damage.
These and other short-term measures are designed to reduce the destruction leveled by the brunt of the storm.
A hurricane usually wreaks havoc in an area for 12 to 24 hours.
Short-term hurricane preparedness measures are designed to defend against high winds, flying debris, and flooding during that window.
Once the storm has moved on, it's time to bring in professional cleanup crews and an experienced hurricane restoration and roofing contractor.
Types of Hurricane Roof and Property Damage to Expect
Resuming your profit-generating operations as quickly as possible tasks commercial building owners and managers with moving quickly to bring in specialists.
These will include crews that have the capability to haul in generators, specialized equipment, and experienced workers to make necessary repairs and restorations.
When a named storm makes landfall, these are common types of hurricane damage sustained by a commercial building and ways to be better prepared.
Emergency Roof Damage
Hurricane-force winds routinely tear shingles and roof panels off buildings.
Even structures on the periphery of the most fierce gusts and flying debris experience crack shingles, torn rubber roofing materials, loosened fasteners, and a leaking roof.
It's crucial to immediately contact a contractor that can dispatch emergency roofing technicians to tarp, shrink wrap, and put down a temporary overlay when possible.
An emergency roofing contractor can secure the premises and prevent any further water damage.
Siding and Gutter Damage
The brunt of a hurricane hurls objects into siding and gutters, leaving them in disrepair.
It's critical to promptly repair or replace gutters and siding to prevent moisture from seeping through to structural supports.
Put the number of a reputable commercial building restoration contractor on your hurricane preparedness checklist.
That's among the first calls you'll need to make when the tropical cyclone leaves.
Water Damage to Contents
Industry-leading organizations that deal with natural disasters such as hurricanes and flash floods possess the equipment to dry out soggy commercial building contents and save businesses money.
A contractor with water removal experience can also dry out the entire facility before hazardous molds begin to spread.
That can save tens of thousands in remediation costs.
Window and Door Damage
Wind damage to doors and windows usually requires complete replacements.
When making your hurricane preparedness checklist, make a note to contact a restoration contractor that can handle door and window replacement as well.
Not every company provides comprehensive general contracting services.
Total Commercial Building Restoration
The sheer force of a high-category hurricane can destroy exterior walls and even structural elements.
In these cases, property owners will need the support of a restoration contractor that can clean up the wreckage, dry out the environment and oversee a total rebuild.
A smart hurricane preparedness checklist has the contact information of a nationally recognized organization that can deliver complete restoration results.
Contact Roofing & Restoration Contractor to Inspect Hurricane Damage
Regardless of the level of hurricane damage a commercial building suffers, an insurance claim starts with a thorough inspection and reliable estimate from a roofing and restoration contractor.
As an experienced organization with offices in all 50 states, RestoreMasters tracks hurricane activity and readies emergency roofing and restoration teams to lend support.
Once we have implemented our emergency roofing checklist and stopped the roof leaks, our certified building and roof inspectors comb through every aspect of the structure to determine damage.
The detailed reports commercial property owners and managers receive help expedite the insurance claims process.
That, in turn, speeds along the restoration and recovery process.
With a national footprint and having worked through multiple hurricane disasters, we also understand that not every insurance company makes the process easy.
That's why we connect impacted commercial building owners with a public adjuster firm.
A public adjuster can review the policy and file an insurance claim on behalf of the impacted party.
A public adjuster can also negotiate on your behalf to get the full, fair compensation you deserve.
In an effort to fast-track the recovery, RestoreMasters offers comprehensive services that include perimeter security, cleanup, debris removal, water removal, emergency roofing, and complete building restoration when necessary.
If you are located within 200 miles of the Gulf or Atlantic coastline, creating a hurricane preparedness checklist gives you a go-to document that puts long- and short-term solutions in place.
And as a precautionary measure, schedule a roof inspection before the next named storm makes landfall.
What types of roofs does RestoreMasters repair?
We repair all types of hurricane-damaged roofing systems. Roof types includes: flat roofs, sloped roofs, asphalt shingle, wood shake shingle, slate, tile, TPO, PVC, EPDM, BUR, SBS modified bitumen, torch down & others. Common property types include: historical homes, apartments, resorts, retail, condos, churches, restaurants, office buildings, industrial spaces, warehouses, associations & others.
How long does a shrink wrap roof seal last?
A shrink wrap roof seal is a temporary solution to prevent water leaks, while you are waiting for your roofer to install a permanent roof. In areas hit by a major disaster, sometimes roofers are backed up for several weeks or months. Some shrink wrap roofs are guaranteed for a year or longer, up to certain wind speeds. Check with your project manager.
How long does a blue roof tarp last?
Temporary tarping generally can last a few months. Longer term tarp installation is available. Wind and subsequent storm activity will affect its service life. Check with your project manager to learn about the best options for your project.
Does insurance cover emergency roof repairs?
Many companies will, but it's important to closely review your policy to see what's covered. We can help you through the entire insurance process. RestoreMasters has assembled an entire team of the country's best property insurance and restoration professionals - including public adjusters, engineers & consultants - to work on your behalf to maximize the coverage available through your insurance policy.
Contact us for a complimentary policy evaluation.
How soon can you be onsite following a hurricane?
Our Disaster Response Team is typically onsite the day of the hurricane. If you'd like to pre-schedule roof repairs, we will deploy to your property after the storm has passed and make any necessary emergency repairs. If you've recently been through the hurricane, contact us, and we will send out a representative from our Disaster Response Team to inspect your property and get started on the repair process.
Do you help with water damage cleanup and restoration?
Yes! RestoreMasters is a full-service restoration company. We have teams in place to handle everything from emergency roofing to water removal and water damage restoration.
What if I need help with emergency repairs beyond roofing?
RestoreMasters is a full-service restoration contractor. In addition to roofing services, we offer: fencing & perimeter security, water removal, mold remediation & clearance, water damage restoration, fire damage restoration, contents restoration, interior construction & build back, exterior construction, windows & doors, siding, property damage repairs and general contractor services. Our teams hold multiple certifications relating to roofing, air quality, lead abatement, asbestos abatement & others.
Can you point me to other hurricane recovery resources?
How to Select a Hurricane Restoration Contractor
Hurricane damage restoration requires a broad set of skills along with experience working in disaster zones with limited access to resources.
You don't want to take chances with an inexperienced contractor.
You need a team of professionals that can spring into action and mobilize immediately with the resources needed to get the job done and help you work through the insurance process.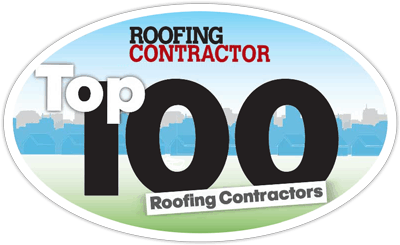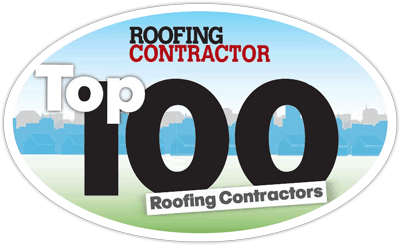 Look for a restoration contractor with the following qualifications:
Is licensed, bonded, and insured
Experience installing emergency roof shrink wrap or tarping on multiple projects
Experience installing the permanent roof solution your property will require
Experience managing complex water removal and build-back projects
Experience working with insurance companies on property damage claims
An experienced hurricane restoration company can help get you back in business faster and with a building restored to pre-storm condition.
RestoreMasters has been honored with multiple years on the Inc. 5000 List of America's Fastest Growing Companies and consistently ranks among the Top 100 Roofing Contractors in the nation.
RestoreMasters has been onsite to help following every major recent hurricane and tropical storm, including: Hurricane Florence, Hurricane Michael, Hurricane Barry, Hurricane Dorian, Tropical Storm Isaias and Hurricane Laura. We have multiple crews in Florida, Alabama, Mississippi, Louisiana, Texas, Georgia, South Carolina, North Carolina, Virginia, Maryland, Pennsylvania, New York, New Jersey, Delaware, Connecticut, Rhode Island, Massachusetts and other locations.
Call Now For Emergency Services
Do you need roofing help?
If you are worried about storm damage or think you may have a roof leak... Contact us for a complimentary roof inspection & damage assessment › RestoreMasters is an experienced full-service restoration contractor - offering turnkey solutions including roofing, siding, windows & doors, interior restoration, exterior repairs & more. With offices nationwide, we are here to serve you!
CALL ››››› (800) 400-ROOF