FLAT ROOF REPAIR
Redding, California
Serving all of California
For Emergency Roof Repair Services
Roof Leaks
Hail Damage
Wind Damage
Missing Shingles
Broken Tiles
Ponding Water
Flashing Leaks
Roof Punctures
Blow-offs Blistering
Heat Shrinkage
Hurricane Damage
Tornado Damage
Flood Damage
Water Damage
Fire Damage
Mold & Mildew
Tree Damage
Ice Dam Leaks
Ceiling Leaks
Gutter Problems
Improper Installation
Roof Degradation
Insurance Claims
Window Door Leaks
Siding Damage
Attic Ventilation
Facility Damage
Sheetrock Damage
Decks & Stairways
Emergency Roof Seal
We provide turnkey solutions for complex building restoration projects.
Learn More About RestoreMasters
Nationwide Experience • Local Service
2205 Hilltop Dr, Redding, CA 96002
Restoremasters - Redding
2205 Hilltop Dr
Redding, CA 96002
Ph. (800) 400-ROOF
Clients We Serve
We are proud to have been chosen as the preferred national roof maintenance, repair, and restoration contractor for many multi-location property owners. We are honored to have the opportunity to work with these fantastic companies.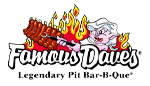 Redding Commercial Roof Repair Contractor
As your professional Redding roofing and roof repair company, we are equipped to handle flat roof leak repairs and maintenance on all flat roofing systems, including TPO, PVC, EPDM, modified bitumen, BUR, metal, and roof coatings.
We offer flat roof repair services to communities in the surrounding area, including: Sacramento, Stockton, Oakland, San Francisco, Fremont, Modesto, Shasta Lake, Anderson, Red Bluff, Chico, Magalia, Paradise, Oroville, Arcata, Susanville, Fortuna, Eureka, Yuba City, Marysville, Ukiah.
As one of the nation's Top 100 Roofing Contractors, RestoreMasters is your clear choice when searching for flat roof repair near me. We specialize in flat roofing repair for Redding property owners.
Redding Weather & Local Info
Last updated Saturday, June 03, 2023
Roofing & Restoration Project Gallery
RestoreMasters provides the following types of commercial flat roof repair and roof maintenance services for Redding property owners.
Flat Roof Leak Repair in Redding
If you have noticed a roof leak or suspect that your roof may be leaking, we can help. Our roof inspectors are trained to identify the source of the leak and provide the necessary repairs. We offer commercial and residential roof leak repair services for flat or low-slope roofs. Don't let a leaky roof go unrepaired - contact us for expert roof repair services.
Flat Roof Repair in Redding
Flat commercial roofs can develop leaks for various reasons such as improper installation, storm damage, or wear and tear over time. Other issues that may arise include pooling, loose fasteners, cracked flashing, rips, and tears. To ensure that your flat roof is in good condition, it is important to conduct regular inspections and maintenance. During a roof inspection, a professional roofing company will check for things like flashings, seams, ballast condition, UV aging, and other potential problems. If you require commercial flat roof repair, our team of expert roofers will ensure that the repair is completed correctly.
Hail Damage Flat Roof Repair in Redding
Hail is a frequent cause of roof damage, and can be particularly hard on flat membrane roofs. The impact of hailstones can damage the membrane and ISO insulation underneath, leading to immediate leaks or causing the roof to deteriorate more quickly over time. Hail damage can also puncture membrane roofing systems, requiring a full roof replacement in many cases. If you suspect that your roof has been damaged by hail, it is important to have it inspected by a professional to determine the extent of the damage and the appropriate repair or replacement measures.
Wind Damage Flat Roof Repair in Redding
Strong winds from tornadoes, hurricanes, or straight-line winds can cause significant damage to a roof, including lifting shingles, separating roof membrane seams, lifting roof panels, or causing trees to fall. If you have noticed missing shingles or are concerned about wind damage to your roof, contact us for an inspection. Depending on the extent of the damage, we may be able to repair your wind-damaged roof quickly, or we may recommend a full roof replacement.
Roof Membrane Leak Repair in Redding
Flat roof membranes such as TPO, PVC, or EPDM require specialized installation and repair techniques, which is why it is important to work with a professional roofing company. While these types of roof membranes can last for many years, they require routine maintenance and inspections to identify and fix potential issues such as punctures, cracks, loose seams, shrinkage, chemical spills, UV degradation, abrasion, or other problems that could cause leaks. Our team is experienced in providing routine maintenance services to building owners across the country. Contact us for more info.
Disaster Roofing for Flat Roofs in Redding
After a large scale disaster weather event like severe straight line winds, hurricane, or tornado damage, it is important to take care of temporary repairs to mitigate damage as much as possible. Learn more about shrink wrap roofing ›
Got Roof Damage? Let's Talk!