METAL ROOF INSTALLATION
Redding, California
Serving all of California
Metal roofing is a popular choice for both residential and commercial properties due to its durability, energy efficiency, and long lifespan. A properly installed metal roof can last up to 50 years or more, making it a cost-effective and low-maintenance option for your home or business.
RestoreMasters, a Top 100 Roofing Contractor, provides metal roof installation in Redding. Licensed, bonded and insured for your protection - our team of experienced professionals is here to guide you through the process of installing a metal roof. We will work with you to determine the best type of metal roofing for your specific needs and budget, and provide expert installation services to ensure that your new roof is properly installed and secure.
As one of the nation's leading commercial roofing contractors, we are committed to delivering high-quality workmanship and excellent customer service, and we stand behind our metal roof installations in Redding with a comprehensive warranty.
Our clients include: hotels, resorts, condominiums, community associations, apartment complexes, churches, historical buildings, restaurants, retail, office, warehouse, industrial buildings, residential property owners & more.
If you are considering a metal roof for your property, we encourage you to explore the benefits of this durable and efficient roofing option. Contact us today to schedule a no obligation inspection and learn more about our metal roof installation services.
Contact Us For Metal Roof Installation
Roof Leaks
Hail Damage
Wind Damage
Missing Shingles
Broken Tiles
Ponding Water
Flashing Leaks
Roof Punctures
Blow-offs Blistering
Heat Shrinkage
Hurricane Damage
Tornado Damage
Flood Damage
Water Damage
Fire Damage
Mold & Mildew
Tree Damage
Ice Dam Leaks
Ceiling Leaks
Gutter Problems
Improper Installation
Roof Degradation
Insurance Claims
Window Door Leaks
Siding Damage
Attic Ventilation
Facility Damage
Sheetrock Damage
Decks & Stairways
Emergency Roof Seal
We provide turnkey solutions for complex building restoration projects.
Learn More About RestoreMasters
Nationwide Experience • Local Service
2205 Hilltop Dr, Redding, CA 96002
Restoremasters - Redding
2205 Hilltop Dr
Redding, CA 96002
Ph. (800) 400-ROOF
Clients We Serve
We are honored to have been selected as the preferred national roof maintenance, repair, and restoration contractor for a number of multi-location property owners. We are grateful for the opportunity to work with these excellent companies.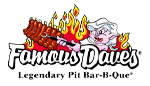 Redding Metal Roofing Contractor
As a professional Redding metal roofing company, we are fully equipped to handle all metal roofing services from small roof leak repairs to complex metal roofing systems and roof maintenance.
We provide metal roof installation to communities in the surrounding area, including: Sacramento, Stockton, Oakland, San Francisco, Fremont, Modesto, Shasta Lake, Anderson, Red Bluff, Chico, Magalia, Paradise, Oroville, Arcata, Susanville, Fortuna, Eureka, Yuba City, Marysville, Ukiah.
If your metal roof has sustained hail or roof wind damage, it's crucial to find a contractor with the resources to provide comprehensive support and guidance on complex projects.
You need a team of professionals that can quickly mobilize with the necessary resources to complete emergency roof repairs and help you plan for a permanent roof replacement solution.
Before proceeding with any repairs, it's essential to get a professional roof inspection to ensure that the repair work is done properly.
To ensure the best results, it's also important to choose a roofing company with extensive experience in installing your specific type of roof.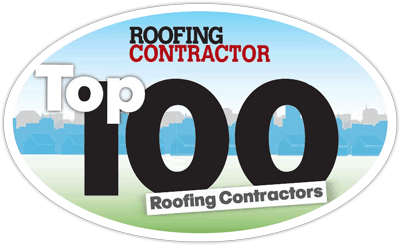 Look for a metal roof installation contractor with the following qualifications:
Is licensed, bonded, and insured
Experience in emergency roofing & repair services
Experience installing the permanent roof solution your property will require
Experience managing staged roofing projects that may require parallel tear-off and installation
Experience working with insurance companies on

 

roof damage claims
An experienced emergency roofer can help you avoid leaks and major problems and provide a permanent roofing solution that lasts for decades.
RestoreMasters has been ranked among nation's Top 100 Roofing Contractors for several years in a row.
In addition to metal roof installation, RestoreMasters offers all building restoration services.
Redding Weather & Local Info
Last updated Saturday, June 03, 2023
Metal Roofing Project Photos
What gauge thickness is used for commercial metal roofing?
When it comes to metal roof installation for commercial properties, 26-gauge steel is typically the minimum requirement. However, the specific materials used in a metal roof installation can vary based on the specific needs of the project, as well as safety and building code compliance. Our team of metal roofing installation professionals will ensure that your roofing system is brought up to code and meets all necessary requirements.
Can you install a new metal roof over shingles?
One of the most common roofing transitions is the conversion from shingles to a metal roofing system, particularly in areas prone to high winds. This typically involves removing the old shingles and inspecting the underlying sheathing to ensure that it has the structural integrity to support a new metal roof. Our team of professionals will carefully assess your roof and make any necessary repairs to ensure that it is ready for the installation of your new metal roofing system.
How long does a metal roof last?
The lifespan of a metal roof installation can vary, but it is typically expected to last between 40 and 70 years. The life expectancy of a metal roof is largely dependent on the expertise of the installation team and the level of ongoing maintenance it receives. To ensure that your metal roof lasts for as long as possible, it's important to choose an experienced and reputable roofing company for the installation, and to stay up-to-date with necessary maintenance and repairs.
Do you work with insurance claims for metal roof replacement?
Our team of experienced inspectors is skilled at assessing wind-related and hail damage to metal roofs and can assist commercial property owners in working with a reasonable public adjustor to expedite the claims process. Our goal is to secure the building, prevent water damage, and complete a metal roof replacement as quickly as possible. We understand the importance of timely repairs and will work diligently to ensure that your roof is restored to its full function as soon as possible.
How often should my metal roof be inspected?
To prevent mold and avoid expensive replacements and repairs due to water damage, it's a good idea to schedule an annual roof inspection. This can help property owners take advantage of metal roof installation services that include minor repairs and maintenance, potentially saving them the cost of a full roof replacement. By staying on top of regular inspections and maintenance, you can help ensure that your metal roof stays in good condition and continues to protect your property for years to come.
Do you offer emergency roof repair for metal roofs?
Yes, we offer emergency roof repair, sometimes within hours after a severe weather event. We understand that hail and wind can puncture or rip panels from the roof. That's why we dispatch emergency crews to secure a leaking roof with tarps, shrink wrap, and other materials. We then work diligently with building owners through the insurance claim process and complete a metal roof replacement as quickly as possible.
Got Roof Damage? Let's Talk!