ROOF REPAIR
Redding, California
Serving all of California
For Emergency Roof Repair Services
Roof Leaks
Hail Damage
Wind Damage
Missing Shingles
Broken Tiles
Ponding Water
Flashing Leaks
Roof Punctures
Blow-offs Blistering
Heat Shrinkage
Hurricane Damage
Tornado Damage
Flood Damage
Water Damage
Fire Damage
Mold & Mildew
Tree Damage
Ice Dam Leaks
Ceiling Leaks
Gutter Problems
Improper Installation
Roof Degradation
Insurance Claims
Window Door Leaks
Siding Damage
Attic Ventilation
Facility Damage
Sheetrock Damage
Decks & Stairways
Emergency Roof Seal
We provide turnkey solutions for complex restoration projects.
Learn More About RestoreMasters
Nationwide Experience • Local Service
2205 Hilltop Dr, Redding, CA 96002
Restoremasters - Redding
2205 Hilltop Dr
Redding, CA 96002
Ph. (800) 400-ROOF
Clients We Serve
We have been honored to work with several great companies, serving as the preferred national roof maintenance, roof repair & restoration contractor for a number of multi-location property owners.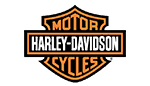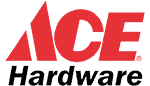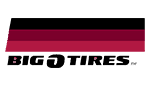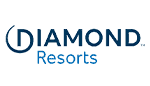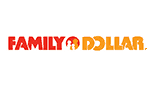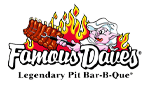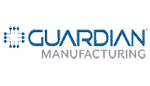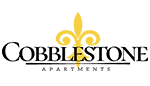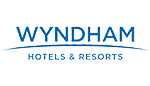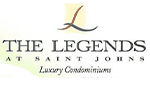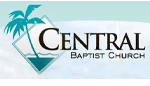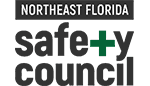 Redding Commercial Roof Repair Contractor
As your Redding roofer and roof repair company, we offer roof leak repair and roof maintenance services on all types of commercial roofing systems, including: TPO, metal, roof tile, slate, asphalt shingle, EPDM, roof coatings, torch down, BUR, SBS-Modified Bitumen, PVC, tapered insulation, as well as shrink wrap roofing.
We also service Redding residential homes, providing roof repair and roof replacement services for all types of residential roofing systems, including: asphalt shingle, metal, roof tile, slate, stone-coated steel, copper, roll roofing, wood shake, composite, as well as shrink wrap roofing.
We provide roof repair to all surrounding communities, including: Sacramento, Stockton, Oakland, San Francisco, Fremont, Modesto, Shasta Lake, Anderson, Red Bluff, Chico, Magalia, Paradise, Oroville, Arcata, Susanville, Fortuna, Eureka, Yuba City, Marysville, Ukiah.
RestoreMasters is your best choice when searching for roof repair near me. We specialize in roofing repair for Redding property owners.
Redding Weather & Local Info
Last updated Thursday, November 30, 2023
Roofing & Restoration Project Gallery
RestoreMasters provides the following types of commercial roof repair and roof maintenance services for Redding property owners.
Roof Leak Repair in Redding
If your roof is leaking (or if you suspect a roof leak), we can fix it for you. Roof leaks come from a variety of sources and can be hard to pinpoint. Our roof inspectors are skilled in determining the source of your leak, so it can be fixed. We fix leaks by providing commercial roof leak repair on flat or low-slope commercial roofs as well as residential roof leaks. If you need roofing repair services for a leaky roof, we can help.
Flat Roof Repair in Redding
Commercial flat roofs can spring leaks due to faulty installation, storm damage, or just old age. Other problems include: pooling, loose fasteners, cracked flashing, rips, and tears. Flat roofs require maintenance and regular inspections to examine things like flashings, seams, ballast condition, UV aging, or other roof problems. When you have your roof inspected by a professional roofing company, you can rest assured that your roof is in good hands. And if you need commercial flat roof repair, it will be fixed right by professional roofers.
Roof Flashing Leak Repair in Redding
Flashings provide leak protection at areas of the roof where one roof plane meets another surface that is vertical or steeply slanted. Roof flashings are prone to leakage. Sub-standard flashing materials, if not speced properly can degrade faster than the rest of the roof, leaving areas around roof vents, skylights, chimneys, HVAC units vulnerable to roof leaks. We can fix roof flashing leaks.
Tile Roof Repair in Redding
While tile roofs can last for a century or longer, sometimes they get damaged from hail stones, tree damage, or people walking on the roof. If you have cracked roof tiles, your roof is compromised and needs immediate attention. Roof tiles present special challenges to repair. That's why it's important to call a professional roofing company like RestoreMasters to help fix leaks in your tile roof.
Leaking Skylight Repair in Redding
Skylights are a common place for leaks to occur. If skylights are not maintained, they can be a source for roof leaks. To help prevent skylight leaks, make sure the top side of the skylight remains free from debris such as: twigs, leaves, or ice accumulation. As these things build up on the top side of the skylight, they can allow water to pool in heavy rains. Additionally, skylights in flat roofs require special attention, as they can be susceptible to roof leaks as well.
Hail Damage Roof Repair in Redding
Hail damage is one of the most common things that cause roof damage. On shingle roofs, hailstones can cause significant damage to shingle surfaces, which can cause immediate leaks from tears or punctures or can cause delayed problems as your shingles degrade much faster over time. Additionally, hail damage on membrane roofing systems can leave multiple punctures across the roof surface. If you have hail damage on your roof, it's likely that you will need a full roof replacement.
Wind Damage Roof Repair in Redding
High winds from tornadoes, hurricanes, or straight-line winds can lift shingles, separate roof membrane seams, lift roof panels, or cause trees to fall onto your roof. If you notice some missing shingles or are concerned about wind damage to your roof, give us a call. Depending on the severity of damage, we may be able to fix your wind-damaged roof with a short visit. If wind damage is roof-wide, we may recommend a roof replacement.
Missing Shingle Roof Repair in Redding
Missing shingles are often the result of wind damage that has lifted a corner of a shingle or two. If you notice a shingle laying on the ground, it may have come from your roof. Missing shingles can lead to roof leaks, as they expose seams that were meant to stay covered. Missing shingles can also be caused by installation problems, for instance, if the previous roof installed too few nails for your type of roof.
Roof Valley Leak Repair in Redding
Roof valleys carry a lot of water. Roof valleys also hold snow in northern climates and can be a place for ice build-up. They are susceptible to roof leaks. Most states require specially-designed underlayments in roof valleys by code. However, some older properties may not have that installed. If you have a roof valley that's leaking, give us a call, and we'll let you know what can be done to fix it.
Roof Membrane Leak Repair in Redding
Flat roof membranes such as TPO, PVC, or EPDM require a specialized roofing company for installation and for roof repairs. While roof membranes can offer decades of service life, they require routine maintenance and inspections to check for and fix punctures, cracks, loose seams, shrinkage, chemical spills, UV degradation, abrasion or other roof issues that could lead to leaks. Our team offers routine maintenance to building owners across the nation. Contact us for more info.
Chimney & Roof Vent Leak Repair in Redding
Chimneys and roof vents are flashed to prevent roof leaks. This flashing can sometimes pull away, or flashing materials can degrade over time from UV rays, extreme heat, or the freeze thaw cycle in northern climates. If you have a leak around your chimney, roof exhaust vent, or some other roof penetration, it's important to get it looked at quickly to prevent further damage.
Disaster Roof Shrink Wrap (Blue Tarp Alternative) in Redding
A shrink wrap roof seal has become the preferred roof tarp alternative for emergency leak protection in disaster areas after a large-scale hail storm, hurricane, tornado, or other high-wind event. It consists of a large plastic membrane that shrinks tightly to the contours of your roof using heat. Seams are also heat-welded to provide a water-tight seal. It is a superior alternative to blue roof tarps. Learn more about shrink wrap roofing ›
Got Roof Damage? Let's Talk!