ROOFING COMPANY
Billings, Montana
Roofing & Restoration Contractor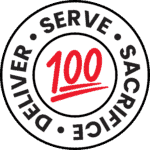 Serving communities across the nation since 2006, RestoreMasters is the trusted choice among commercial property owners and homeowners for world-class roofing & restoration services. Led by a team of top-tier roofing professionals, we deliver industry-leading solutions, insurance assistance, large-scale project management, and superior craftsmanship. With emergency response teams in place, RestoreMasters can provide quick roofing services to hotels, resorts, condominiums, apartment complexes, churches, restaurants, retail, office, industrial buildings & more. In addition to commercial roofing, our residential roofing teams are second-to-none. It's an honor to serve you. Learn more about our core values. Explore our services below ›
Call Now For Emergency Services
Roof Leaks
Hail Damage
Wind Damage
Missing Shingles
Broken Tiles
Ponding Water
Flashing Leaks
Roof Punctures
Blow-offs Blistering
Heat Shrinkage
Hurricane Damage
Tornado Damage
Flood Damage
Water Damage
Fire Damage
Mold & Mildew
Tree Damage
Ice Dam Leaks
Ceiling Leaks
Gutter Problems
Improper Installation
Roof Degradation
Insurance Claims
Window Door Leaks
Siding Damage
Attic Ventilation
Facility Damage
Sheetrock Damage
Decks & Stairways
Emergency Roof Seal
We provide turnkey solutions for complex restoration projects.
Learn More About RestoreMasters
Nationwide Experience • Local Service
Commercial Property Owners
Emergency roofing teams standing by. You need a specialist that understands the unique requirements for your commercial roof. Factory-trained expertise combined with second-to-none customer service.
Residential Properties
We have one of the most experienced and highest quality roofing teams in the country. Let us help with a fast, efficient repair or replacement of your roof.
Historical Property Owners
With decades of experience in roof repair for historical properties, our team can restore your roof to its original breathtaking beauty using the highest quality slate and tile products on the planet.
Restoremasters - Billings
902 Wyoming Ave, Billings, MT 59101
Restoremasters - Billings
902 Wyoming Ave
Billings, MT 59101
Ph. (800) 400-ROOF
RestoreMasters is conveniently located to serve you. Billings is the largest city in Montana and is the county seat for Yellowstone County. Founded in 1877, the rapidly growing city of Billings is surrounded by several suburbs, including: Lockwood, Billings Heights, Yegen, Hesper. and others. Due to its northern climate, Montana experiences a wide range of seasonal weather activities including, ranging from snow and ice to high winds and hail - that can have devastating effects on rooftops. Learn more about our local roofing & restoration services below.
RestoreMasters is a professional roofing contractor serving residential and commercial property owners in
Billings.
We are your best source for
Billings roofing services, including:
roof inspections, roof repair, roof replacement, restoration services.
Billings roofing services offered:
residential roofer, church roofer, resort roofer, apartment complex roofer, hotel roofer, restaurant roofer, historical property roofer, office building roofer, industrial roofer, warehouse roofer, condo roofer, storm damage roofer, hail damage roofer.
How to select a Billings roofer:
ONE - Check to make sure the roofing company is licensed, bonded and insured in your state. TWO - Ensure the roofing company has the experience and know-how to install your type of roof. THREE - Ensure the roofing company has the ability and resources to manage complex roofing projects. FOUR - Ensure the roofing company can help you with your roof insurance claim.
Roof Inspections
Billings
If you are concerned that about a leaking roof, contact us for a no obligation roof inspection.
One of our experienced roof inspectors will examine your roof for damage and find the source of leaks. A property damage assessment report will document the damage.
Our team is highly seasoned in documenting roof damage and assisting with insurance claims. As part of our inspection process, we often use drones to take photographs and video of roof damage.
And we will meet with your insurance adjuster onsite to review damage documentation and project requirements, helping you through the insurance claims process.
Roof Repair Services
Billings
Is your roof leaking?
RestoreMasters can find the source of your roof leak and fix it.
Here are a few types of roof problems we fix: hail damage, wind damage, missing shingles, missing roof tiles, missing roof sections, leaking nail heads, roof penetration leaks, vent pipe flashing leaks, fix roof drainage issues, problems with gutters, chimney leaks, skylight leaks, leaking flat roof, attic leaks.
As a full-service restoration contractor, we also provide: disaster response, fire damage, water removal, siding, stucco, windows, doors, interior damage repair, drywall, sheetrock, remodeling.
If you own a commercial building with a flat roof, give us a call. RestoreMasters provides world-class roofing service for flat roof repair and flat roof installation in
Billings.
Roof Installation
Billings
If your Billings
roof needs to be replaced instead of repaired, we will help you with a roof replacement option that fits within your goals and your budget. As a certified roofing contractor with multiple manufacturers, we offer long warranties backed by the manufacturer. And every new roof is designed to meet or exceed local building code requirements.
Commercial roofing systems in

Billings:
TPO
,
metal roofing
, standing seam metal, ribbed metal, stone-coated steel, flat,
tile
,
slate
,
shrink wrap
, roof coatings, silicone, torch down, modified bitumen SBS,
EPDM
, BUR, PVC,
asphalt shingle
, copper.
Residential roofing systems available in

Billings:
architectural shingle, 3-tab shingle, 50-year shingle,
asphalt shingle
, tile, slate, copper, roll roofing, wood shake, composite, metal roofing, shrink wrap.
Roofing & Restoration Project Gallery
Got Roof Damage? Let's Talk!