New Metal Roof, Siding, Sign, HVAC
Project Overview
Summary provided by video transcript.
Hey guys, Matt Irvin with RestoreMasters. We're here, one of our many job sites, this particular job site is ACE Hardware. Like other clients that you may have heard of Dollar Generals, ACE Hardware's. They call us out after storms to do their damage inspections. Storms may damage the property and cause damage to items on your property that you may not be able to see from the ground. So that's one reason the clients call us.
What we do at first is we will arrive on scene. We're going to get on top of the roof system. We'll actually do a drone footage as well. Take a look at the property, determine the extent of the damages. On this particular project, we found damages to the roof, the metal roof system, the siding, there was actually damage to the AC units as well. The coils actually are damaged beyond repair. We also found damage to the neon signs.
The next thing we did, we sat down to a board meeting. We went over the next steps of the project from start to finish with the customer. We've got the insurance company to come out, meet us on site, verify all the damages that we've observed and that we've found to the property.
On this particular project here, the roof is going to take about four business days, start to finish. The siding we're looking at two days, start to finish here. We got the neon signs that should go up shortly after. That's a one day project, because they'll be pre-made. At the end of the project, we're going to walk around with the customer, have our job site checklist, make sure that they're 100% happy with the work that we've done and the work that we've completed. We're going to send that final inspection paperwork to the insurance company, to let them know the work has been completed, so that we can get the rest of the funds issued from the insurance company for the project.
If you guys have any questions, concerns, or you want an honest inspection report, give us a call or shoot us an email. We'll come out, we'll get started on your 36 point damage assessment report and let you know everything that we can find damage to your property. Thank you.
Call Now For Emergency Services
Building Restoration Services by RestoreMasters
Storm Damage Restoration
Disaster Cleanup
Roof Emergency Sealing
Shrink Wrap Roofing
Roof Tarping
Site Containment
Emergency Board-up
Debris Removal
Hail Damage Repair
Wind Damage Repair
Commercial Roofing
Residential Roofing
Water Damage Removal
Water Damage Restoration
Fire Damage Restoration
Mold Remediation
Restoration Construction
Windows & Doors
Siding/Stucco Repair
Flood Damage Repair
Interior Construction
Commercial Exterior
Insurance Claims
Insurance Restoration
Why RestoreMasters
We bring properties back to life. Here's why owners & managers choose RestoreMasters for roofing, restoration & construction services.
Superior Restoration Results
Top 100 Roofing Contractor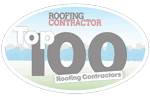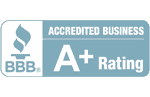 We have been honored to work with several great companies, serving as the preferred national roofing & restoration contractor for a number of multi-location property owners. As part of our Master Service Agreement, we offer real-time monitoring and annual inspections, along with with priority response to following storm damage, including wind, hail and catastrophic damage.