Metal & PVC Roof Replacement For Hail Damage
Project Overview
Summary provided by video transcript.
Hi, my name is Jeff McIntyre. I'm working for RestoreMasters. We're at Airworthy Aerospace in Hudson, Wisconsin. We had to redo the roof due to some large hail. If you want to come with us, we'll take a look at it and see what we did.
We're up on the roof. As you can see, we have standing seam metal roof. Originally, what it had was a standing seam, metal roof. They were done in 20-foot sections, so they had to be seamed together in the middle in between the panels. At that location, on every run, you would have six to eight joints together. All those joints could leak. Matter of fact, on this job, they did leak. So what we did is we brought a fabricator. He brought his machine out. We fabricated these panels right here 120 some odd feet long in one piece. They will no longer have that issue in the future, those joints leaking, because they don't exist.
As you can see, there's quite a bit of squares out here, hundreds of them. We had probably 16 guys out here installing this roof. We take it off in sections. We would replace the insulation, put new insulation down in the ceiling, put the new panels on top of that, screw it down, fasten it down. Per day, we would probably get maybe 50 squares a day. Takes a little longer with these long panels to make sure that we get them straight and get them installed correctly. It all turned out beautifully.
You can see as well on our ridge cap, all the screws that we use. It's a great install and it was great working with everybody. We had a fantastic time with the people downstairs. They really cooperated with us as well as we cooperated with them. We create a relationship with our customers and we want them to be happy when we're done, and these customers are happy, and this is a great roof.
As you can see over my shoulder, and there's another roof over there, well we did that one too. If you want to, we'll go take a look at it.
Here we are up on the second roof of the Airworthy Aerospace. As you can see, we've done a membrane application on this roof, which is Duralast. It's a PVC product. Has a great track record. It's been around for a long time. We also installed a taper system which tapers the water from the front of the building to the back of the building so all the water goes to the drains. Also on this application, there are scuppers. So if the water ever does back up, it'll go on the scuppers and you don't have to concern yourself with flooding. Duralast is a good product, and I recommend it.
Thank you guys for joining us. I'm proud to be part of RestoreMasters. They're a great company. They take care of their customers and they do the job right. This is Jeff McIntyre with RestoreMasters. We Roof America.
Call Now For Emergency Services
Building Restoration Services by RestoreMasters
Storm Damage Restoration
Disaster Cleanup
Roof Emergency Sealing
Shrink Wrap Roofing
Roof Tarping
Site Containment
Emergency Board-up
Debris Removal
Hail Damage Repair
Wind Damage Repair
Commercial Roofing
Residential Roofing
Water Damage Removal
Water Damage Restoration
Fire Damage Restoration
Mold Remediation
Restoration Construction
Windows & Doors
Siding/Stucco Repair
Flood Damage Repair
Interior Construction
Commercial Exterior
Insurance Claims
Insurance Restoration
Why RestoreMasters
We bring properties back to life. Here's why owners & managers choose RestoreMasters for roofing, restoration & construction services.
Superior Restoration Results
Top 100 Roofing Contractor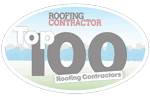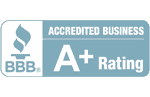 We have been honored to work with several great companies, serving as the preferred national roofing & restoration contractor for a number of multi-location property owners. As part of our Master Service Agreement, we offer real-time monitoring and annual inspections, along with with priority response to following storm damage, including wind, hail and catastrophic damage.