Hurricane Response TPO Roofing & Interior Restoration
Project Overview
Summary provided by video transcript.
Hi. This is Hasan Barakat with RestoreMasters. We're here today at Ashley Furniture in Port Charlotte, Florida. Actually, this property got hit with Hurricane Ian a few month ago, and we are responsible in the restoration process. Let's show you what's going on. Now we are in the main entrance. Let's show you some of the damages caused by Hurricane Ian. One of the first steps in water mitigation is to take down all the wet tile ceilings to protect people from working underneath and also to reduce the humidity and the amount of leak inside the buildings. And also we hang up the temporary air ducts and keep pumping in air to dry the entire area, which will eliminate the humidity and any further damage like mold.
So, we are on the Ashley Furniture roof. This roof got the severe damage because of Hurricane Ian, and the first thing we did is to double the entire roof with a lay loose TPO to protect the property inside from any further leaks in the meantime, until we get the new roof up. This roof has a 45-mil TPO on top of a three-inch insulation, and that would be upgraded to a 60-mil TPO on top of 5.2-inch insulation and backed with a 20-year warranty from the manufacturer. At the end of the roof main slope, we install smaller slopes called crickets which keep the water from pooling by pushing it towards the drain. And that would ensure the roof will dry out with 24 hours after the rain.
With RestoreMasters, we hire only the most experienced supervisors in the industry. Today we have Daniel Irvin with 28 years experience in roofing. Thank you, Daniel.
Thank you, Hasan. We're with RestoreMasters, and We Roof America.
Call Now For Emergency Services
Building Restoration Services by RestoreMasters
Storm Damage Restoration
Disaster Cleanup
Roof Emergency Sealing
Shrink Wrap Roofing
Roof Tarping
Site Containment
Emergency Board-up
Debris Removal
Hail Damage Repair
Wind Damage Repair
Commercial Roofing
Residential Roofing
Water Damage Removal
Water Damage Restoration
Fire Damage Restoration
Mold Remediation
Restoration Construction
Windows & Doors
Siding/Stucco Repair
Flood Damage Repair
Interior Construction
Commercial Exterior
Insurance Claims
Insurance Restoration
Why RestoreMasters
We bring properties back to life. Here's why owners & managers choose RestoreMasters for roofing, restoration & construction services.
Superior Restoration Results
Top 100 Roofing Contractor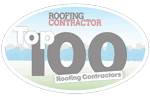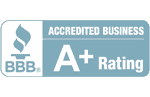 We have been honored to work with several great companies, serving as the preferred national roofing & restoration contractor for a number of multi-location property owners. As part of our Master Service Agreement, we offer real-time monitoring and annual inspections, along with with priority response to following storm damage, including wind, hail and catastrophic damage.