TPO Roof Replacement on Large Apartment Complex
Project Overview
Summary provided by video transcript.
Welcome. I am Paul with RestoreMasters in beautiful Billings, Montana. We are standing in front of the Avenue C apartments. Some 1200 people live here. It is a four story, eight building complex that is all connected by one singular honeycomb roof.
The story behind how we got involved with Avenue C is certainly worth telling you. We were right over here to my left having done work on Park West Promenade Mall. When we were over there, I made comment that you know what, we should visit Avenue C. Upon our introduction to the manager, she really appreciated our presentation, she liked our references that we gave her. She put us in touch with the owners from in Minnesota. They told us that their insurance said that there was only damage to the coping into the metal awning, but there was nothing to the roof.
One of the things we wanted to focus on was how the storm actually affected this property. Initially, you had hail damage, but you also had wind because of the consequential loss. When hail hits a single-ply membrane like TPO or PVC, when it's adhered, the hail actually separates the glue from the ISO. What this does essentially is it reduces the wind uplift resistance of the system itself. You can get ballooning, and that will over time just continue. It pulls little by little by little until you have entire sections of the roof floating in the wind.
Upon providing a free diagnostics of the roof, we were able to identify, but when the insurance adjuster came back out, we provided a core test that indeed on the backside of the TPO in the ISO board, there was hail impact which solidified our claim.
We were able to present the forensic damage, convinced them that the roof did require a full replacement. And we went ahead and got this claim paid for for the client who's very happy. They were able to increase their claim by over a million dollars.
We were given permission to have a staging area to not impose our equipment and material into the area where the residents will park. So we'll start right here with our 20 foot supply container. We needed a 12K wall with a 65 foot reach. To dumpsters to the left you'll see the rules of the TPO. The coping that was sent to us by Mule-Hide, pallet of slip sheet fire retardant. Let me get into some specifics about Mule-Hide. Mule-Hide has been in the roofing industry since 1906. The National Support Center is located in Beloit, Wisconsin. It is a training center for hands on training for contractors. And the reason why that's important for us at RestoreMasters is that all of our crews are certified which allows us to offer an NDL to our commercial policy holders which simply means no dollar limit warranty.
We are on the roof of Avenue C that has 4,550 square feet. One of the things that's interesting about this roof being only three years old is that the original contractor who cut corners as we can tell by their application is that they did not weld the seams together properly. And that created such water intrusion that the floor just below us had so many apartments that had to be redone because of the water intrusion. Okay, let's talk quality control. What allows the manufacturer to provide their manufacturer's warranty and RestoreMasters is able to provide the commercial policy holder the no dollar limit is because of the quality of inspection when it regards to the weld. What I have in my hand is a probe. What I do is I verify the degree of the weld to make sure that it's tight. What this will do is it also will go at its own speed, make sure that it's a nice tight weld seam.
And then we have this probe that'll come right behind it and check the seam and make sure that it's tight. We have made sure that each of the penetrations in the roof have been properly sealed all the way from lifting up the AC units to putting the new TPO underneath and setting the AC units back down to the pipe jacks in making sure that they have been resealed as well. Very complicated, very detailed, something that's our specialty. TPO is going to come up over the top of the parapet wall. They'll take off the top panel of the metal siding, tuck the four inches of TPO behind it, and then put the cleat on. So you have level upon level, layer upon layer of protection against water intrusion unlike the previous contractor. There's tendency to cut a corner, save a buck here, save a buck there, not with RestoreMasters. We will do it by the book so you can get that NDL, no dollar limit warranty. That's why you go with the new Mule-Hide scupper which is pre-fabricated from the manufacturer which allows us to provide that no dollar limit.
You take a look at this intersection right here of this seam and this seam and just to add a little additional protection, make sure there's no water intrusion in the seams is you have a T patch. Well, what we do at the end of every day is that we make sure that the old and that the new TPO was welded together to make sure that there's no water intrusion. That is very critical on a flat roofing system. As you can tell, we are on a very complicated roof, 4,550 square feet. One of the things that our references have all had in common that we look forward to you saying as well, RestoreMasters did it on time, they did it without complaints, and they did what they said that they would do. So again, if we can be of assistance, we'd be more than happy to partner with you, bring you into the family and give you a reason to recommend us to somebody else. Thank you again. This is Paul with RestoreMasters.
Call Now For Emergency Services
Building Restoration Services by RestoreMasters
Storm Damage Restoration
Disaster Cleanup
Roof Emergency Sealing
Shrink Wrap Roofing
Roof Tarping
Site Containment
Emergency Board-up
Debris Removal
Hail Damage Repair
Wind Damage Repair
Commercial Roofing
Residential Roofing
Water Damage Removal
Water Damage Restoration
Fire Damage Restoration
Mold Remediation
Restoration Construction
Windows & Doors
Siding/Stucco Repair
Flood Damage Repair
Interior Construction
Commercial Exterior
Insurance Claims
Insurance Restoration
Why RestoreMasters
We bring properties back to life. Here's why owners & managers choose RestoreMasters for roofing, restoration & construction services.
Superior Restoration Results
Top 100 Roofing Contractor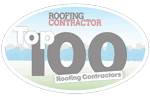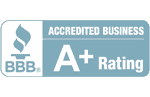 We have been honored to work with several great companies, serving as the preferred national roofing & restoration contractor for a number of multi-location property owners. As part of our Master Service Agreement, we offer real-time monitoring and annual inspections, along with with priority response to following storm damage, including wind, hail and catastrophic damage.