Total Building Reconstruction After Hurricane
Project Overview
Summary provided by video transcript.
Hey, my name is Ryan. I'm with RestoreMasters. Today we're building the project behind me from Bell Real Estate. There's a lot of moving parts to this project, so just follow me and come check it out.
So what brought us here is the category 5 hurricane. Actually ripped through Panama City, doing a lot of damage to the building, ripping off walls, ripping off the roof and rolling a majority of the roof purlins. On this project, Bell Real Estate reached out to multiple contractors. They wanted to make sure that the contractor they chose was qualified, could handle the project from A to Z. After Bell Real Estate looked through multiple references, looked at all the contractors they had available, they ultimately decided that we were the guys to fit their needs. The reason we're replacing the purlin is not due to the rust. The building was actually built in 1980, so that's just natural wear and tear. What happened was when the hurricane came through blowing those panels, catching them like a kite, the panels are screwed into the purlin and that tweaks the purlin back or rolls it over, making structural issues.
Not only did it happen on these walls, but it also happened over here on the roof. So at the beginning of this process, dealing with the carrier, they only wanted to pay for the roof panels and some of the wall panels. So with our experience in going through multiple hurricanes, we wanted to make sure that the structure was structurally sound. So we brought in an engineer to write up a report and stamp it, just to prove to the carrier that these purlins were in fact damaged, rolled, and couldn't be replaced and needed to be brought up to code. Now I'll take you guys up here to take a closer look at some of the purlins that were bent and rolled due to the hurricane.
So as you can see over here, this clip has been bent back. The purlins pulled away from it, and that's on multiple clips that we've inspected throughout the building, which is over 10,000 that we had to carefully inspect and document correctly for the insurance carrier. So here we're at one of the staging areas where we lay out some of the purlins that we have here so far. Here we have a C-channel, which is the eave strut that'll go around the perimeter of property. And then we have our Z purlins that are actually the ribs that go in between each bay. The original purlins that we had were butted together with our clip. We have a 26 foot here that actually will overlap by two feet to increase the structural integrity of the build.
My name is Devin Hagood. I'm the onsite manager here for RestoreMasters. I'm in charge of making sure that all the material is here. The crews are here. Logistics are handled, inspections are passed, and that everybody stays updated and the job goes as smoothly as possible for everybody.
So the building inside that you can see here is actually going to be coming down level to the ground. So in order to tear this building down correctly, we had to bring in our electrician, have them shut off the power, remove a lot of the wire. The fire suppression people came in, shut off the pressures to the fire suppression system. Our next step is obviously we're going to level it to the ground, cap off the plumbing, and then from there, once a new tenant is found for the building, we'll build back to the specs that the tenant is wanting. All right. Now we're up here on the original roofing system. As you can see down here, these screws have been heavily coated in elastomeric coating, and also you have a lot of rust just due to age, wear and tear. So there was obviously issues with the roof before the hurricane even came.
So one important detail that's often overlooked by contractors when it comes to installing metal roofs is butyl tape. So we use butyl tape to run it down each seam of our metal roofing systems. Little details, such as this one, earned us an award as metal roofing contractor of the year.
Now we're up here, we're on the new roofing system that we're installing. It's a 26 gauge gavalume R-panel, and that's being tied down with the inch and a quarter ZAC tap screws. Then underneath, we have a four inch vinyl back installation. So if you find yourself with a complicated project such as this one, and you need the right contractor that can handle it, check us out on the web or give us a call. My name is Ryan. Thanks for watching.
Call Now For Emergency Services
Building Restoration Services by RestoreMasters
Storm Damage Restoration
Disaster Cleanup
Roof Emergency Sealing
Shrink Wrap Roofing
Roof Tarping
Site Containment
Emergency Board-up
Debris Removal
Hail Damage Repair
Wind Damage Repair
Commercial Roofing
Residential Roofing
Water Damage Removal
Water Damage Restoration
Fire Damage Restoration
Mold Remediation
Restoration Construction
Windows & Doors
Siding/Stucco Repair
Flood Damage Repair
Interior Construction
Commercial Exterior
Insurance Claims
Insurance Restoration
Why RestoreMasters
We bring properties back to life. Here's why owners & managers choose RestoreMasters for roofing, restoration & construction services.
Superior Restoration Results
Top 100 Roofing Contractor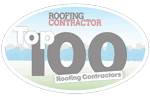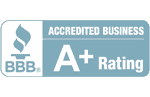 We have been honored to work with several great companies, serving as the preferred national roofing & restoration contractor for a number of multi-location property owners. As part of our Master Service Agreement, we offer real-time monitoring and annual inspections, along with with priority response to following storm damage, including wind, hail and catastrophic damage.