Central Christian College
Campus-wide Roof Replacements on Multiple Buildings
Project Overview
Summary provided by video transcript.
Hey guys, how you doing? Kody Doerschel here. Today, we're at the Central Christian College of Kansas and we're meeting with the insurance carrier to take a look at the damages from the recent hail storm. Come check it out with me.
So this university reached out to us because they had seen our work on a numerous amount of universities that we've done across the country, as well as the myriad of roofing systems that they have here on campus, such as TPO, concrete tile, historic clay tile, modified bitumen, shingles, metal, and EPDM, amongst many other roofing systems. So follow me this way and let's check out what damage there's been.
So one of the first things that we'll look for in any hail claim is soft metal collateral damage, which is what we're seeing right here. So what we're seeing here is damage to the AC fins. Hail has come in, impacted them and bent these inward. Historically, we see the insurance company come out and pay $180 to recomb these. But what we see is damage that has pushed these fins in and compromised the AC unit's ability to actually do its job.
So as a general contractor, we get this entire unit replaced for the college. So here we have fully adhered EPDM system. You've got EPDM that is adhered or glued down to an ISO board or an insulated board, right? And then what happens if you feel, you can find these soft spots or impressions where hail has struck the roof. When this happens, the EPDM itself debonds from the ISO board. Over time, gas will get in there and create a ballooning effect. But also within these hail storms, we're going to have preexisting workmanship errors that are unrelated to the storm that maybe have been causing you issues over the years. All of these issues get taken care of when we replace the entire roofing system through the insurance plan.
Here we are in a different building. This building has an architectural shingle roof system installed. You look around and you can see the impacts all over the roof. So when hail impacts architectural shingles, it removes the top layer of granules, exposing the fiberglass matting. And much like a tire sitting outside, that fiberglass matting is going to dry rot over time, create holes, and eventually create leaks inside the building.
So on this building, we have a Modified Bitumen Roofing System. As you can see, we've got pretty significant damage here as well. We're going to upgrade this roofing system to the current energy codes. We're going to add four and a half inches of insulation, plus a TPO roofing system that's going to reflect the sunlight and significantly reduce the energy cost for this building.
So now we're on a Tar & Gravel Roofing System. And as you can see, the Modified Bitumen ties into this system all the way around the perimeter. Now, these parapet walls have been damaged from hail. Now that in of itself warrants a repair paid for by the insurance company, but we've also got damage to this strip edge that runs along the perimeter here. So these are going to get paid for and repaired, but we've also had our thermal imaging drone fly over the roof and it's detected moisture up underneath the tar and gravel itself. So with the damage to the parapet walls in the drip edge, plus the moisture that's up underneath the roof, those things combined is going to give us a full replacement of this tar and gravel roofing system paid for by the insurance carrier.
All right. So follow me this way. We're going to check out another building on campus that has a metal roofing system. So now we're up on a PBR metal roofing system, and they've actually done a coat to try and mitigate some of the leaks. And near the AC units, they've done a bunch of foam application to try and divert the water. So if you take a look at the polyurethane system that they've applied, hail has impacted it and created an opening. Now, water is intruding inside and damaging the roofing system. So beyond the damage to the foam, we actually have hail impacts to the metal roofing system. When the metal roofing system gets impacted by hail, it creates a micro fracture, which knocks off the finish and allows bonding to occur. Over time, that spot's going to rust and create leaks.
Now, we're in a building that has a historic clay tile that was put on in the early 1900s. So much like all the other roofing systems that we've checked out. This one has also been affected by hail. One of the first things we look for is the soft metal damage. So you can see we've chalked up some of the valley metals here, and you can see where hail has impacted and dented in the copper, as well as massive holes in the clay tile, where the hail has impacted, fractured, or broke the tile itself.
So now we're on the TPO system, but this one has a coating. Now like the EPDM, this one's adhered to the decking or the ISO board. When hail impacts this, it debonds the glue from the ISO board creating that same ballooning effect. Now, we also have damages and tears to the actual membrane itself, but also we've got plates and screws, which when hail strikes this, it creates a micro tear, which is what we call an anvil hit. Now, this is up underneath the backside of the TPO, and we're going to see these when we cut this open for the adjuster.
So amongst the other roofing systems that they have here, they also have concrete tile. So you can see there are many sections where chips and breaks have occurred, where the hail has impacted the tile itself. This is a discontinued product. So we are also going to be getting a full replacement paid for by the insurance company on this system.
So to recap, not only was it an easy decision for the university to choose RestoreMasters, but it was the best decision, not just because of our quality of work or our expertise in identifying damage, but also because we are certified by every single manufacturer of all the roofs that you've seen here today on campus. So if you own a commercial property that's been recently affected by a storm, or you just want a free inspection, check us out on the web or give us a call. We'd love to help you guys out. Hey, thanks for tuning in. This is Kody. We'll see you next time.
Call Now For Emergency Services
Building Restoration Services by RestoreMasters
Storm Damage Restoration
Disaster Cleanup
Roof Emergency Sealing
Shrink Wrap Roofing
Roof Tarping
Site Containment
Emergency Board-up
Debris Removal
Hail Damage Repair
Wind Damage Repair
Commercial Roofing
Residential Roofing
Water Damage Removal
Water Damage Restoration
Fire Damage Restoration
Mold Remediation
Restoration Construction
Windows & Doors
Siding/Stucco Repair
Flood Damage Repair
Interior Construction
Commercial Exterior
Insurance Claims
Insurance Restoration
Why RestoreMasters
We bring properties back to life. Here's why owners & managers choose RestoreMasters for roofing, restoration & construction services.
Superior Restoration Results
Top 100 Roofing Contractor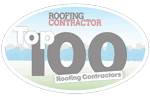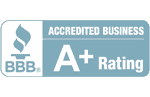 We have been honored to work with several great companies, serving as the preferred national roofing & restoration contractor for a number of multi-location property owners. As part of our Master Service Agreement, we offer real-time monitoring and annual inspections, along with with priority response to following storm damage, including wind, hail and catastrophic damage.