38 Building Roof Replacement
Project Overview
Summary provided by video transcript.
Hey, this is Jared Hicks. I'm standing here in front of City Gardens apartment complex. It's about 38 different buildings, close to 1200 squares. We're just getting close to finishing it up. We chose a product by Owens Corning, its the black onyx Duration line as the SureNail technology. We felt that would be the best product for the job since there's a tall mansard all the way around the buildings and it's two stories, so it takes on a lot of wind right off the highway. Tenants have been great here. City Gardens has been awesome to work with. If you need any roofing help, please give us a call.
Services Provided
Call Now For Emergency Services
Building Restoration Services by RestoreMasters
Storm Damage Restoration
Disaster Cleanup
Roof Emergency Sealing
Shrink Wrap Roofing
Roof Tarping
Site Containment
Emergency Board-up
Debris Removal
Hail Damage Repair
Wind Damage Repair
Commercial Roofing
Residential Roofing
Water Damage Removal
Water Damage Restoration
Fire Damage Restoration
Mold Remediation
Restoration Construction
Windows & Doors
Siding/Stucco Repair
Flood Damage Repair
Interior Construction
Commercial Exterior
Insurance Claims
Insurance Restoration
Why RestoreMasters
We bring properties back to life. Here's why owners & managers choose RestoreMasters for roofing, restoration & construction services.
Superior Restoration Results
Top 100 Roofing Contractor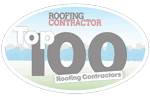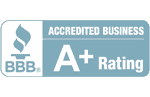 We have been honored to work with several great companies, serving as the preferred national roofing & restoration contractor for a number of multi-location property owners. As part of our Master Service Agreement, we offer real-time monitoring and annual inspections, along with with priority response to following storm damage, including wind, hail and catastrophic damage.