Total Fire Damage Restoration
Project Overview
Summary provided by video transcript.
Hello. I'm Erin Renfrow with RestoreMasters here at Cobblestone Apartments. They recently had a fire, it was about two weeks ago. The day of the fire, they called. The fire started around 10:00, and by 1:00 the fire was out and the fire department had finished up what they were doing. We had our guys on site, we immediately started to remove the debris around the property. We installed our security fence and we boarded up all the units that evening to make sure everything was secure. Over the course of the next two days, we were here to remove the boardings so that people could get the skew supplies they were allowed to. By the next week, we had already worked with the insurance, talked with them, met with them, to get everything agreed to so that we could completely start to demo and mitigate the loss here. That evening, whenever the fire department showed back up, we already had our extraction crews on site, and they said this was the most dry they had ever seen a property after having such an event. On the second floor and the first floor we had completely removed all the water that had come in that afternoon to reduce how much loss would be due to mold or other issues.
Now it's been two weeks later, we've got everything gutted completely, we've hauled off I don't know how many dumpsters of trash. We now have everything, our units in there drying it out. We've got all the residents' material out, and we should be ready to start the build back in about a week time. We have had to have re-tarp this twice due to storms that have come through and pulled tarps off. We have another storm tomorrow, and hopefully after that round we'll actually be able to get in and get stuff progressing so we can have this build back. The goal is to have it restored and completely ready for rent within two months.
Call Now For Emergency Services
Building Restoration Services by RestoreMasters
Storm Damage Restoration
Disaster Cleanup
Roof Emergency Sealing
Shrink Wrap Roofing
Roof Tarping
Site Containment
Emergency Board-up
Debris Removal
Hail Damage Repair
Wind Damage Repair
Commercial Roofing
Residential Roofing
Water Damage Removal
Water Damage Restoration
Fire Damage Restoration
Mold Remediation
Restoration Construction
Windows & Doors
Siding/Stucco Repair
Flood Damage Repair
Interior Construction
Commercial Exterior
Insurance Claims
Insurance Restoration
Why RestoreMasters
We bring properties back to life. Here's why owners & managers choose RestoreMasters for roofing, restoration & construction services.
Superior Restoration Results
Top 100 Roofing Contractor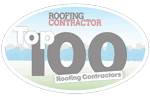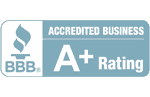 We have been honored to work with several great companies, serving as the preferred national roofing & restoration contractor for a number of multi-location property owners. As part of our Master Service Agreement, we offer real-time monitoring and annual inspections, along with with priority response to following storm damage, including wind, hail and catastrophic damage.