TPO Roof Replacement + EIFS, Signs, HVAC
Project Overview
Summary provided by video transcript.
Hey, how's it going? I'm Robert with RestoreMasters. I'm one of the project managers here. We're here at the Coral Valley strip mall. And the reason we're here today is we had a hail storm about a few months back and it damaged the roof as well as some other items. Follow me and let's go check it out.
When you're inspecting commercial properties, it's important that you look at the whole envelope of the structure and not just the roof system itself. For example, we have a hail strike that has actually punctured a hole in the EIFS, and what that does is that allows water to get in there and it rots out the siding, and that can cause major damage for the property owner in the future. What we're going to do is we're going to make sure that that gets paid for and replaced as well as other items around the property.
Before we go ahead and check out the roof, let's go look at the AC unit. As you can see, the storm has damaged the fins on this unit and the fins are what allows the unit to breathe and function properly. Now that these fins are closed off, this unit isn't going to be able to breathe properly and that's going to cause a couple of issues.
Three issues in particular we want to point out. Issue number one, it makes the unit work twice as hard to try to cool the interior.
Issue number two, it shortens the lifespan of your unit.
And issue number three, it increases your electric bill.
When the storm came through here, it did major damage to the section that you see behind me and it got a lot of water into the building. Therefore, the insurance company has approved RestoreMasters to do an immediate re-roof on this section.
Right quick I want to talk to you about a few of the roofing products that we use. Right here we have our two inch thick ISO board, and what we do with this is we put this straight to the deck, two layers thick underneath the TPO. And what that does is that brings your roof up to code, increases your R value, and decreases your electric bill.
Now, I want to show you how hail damages your TPO roofing system. But in order to do that, I've got to show you how TPO is installed.
So here we have our two inch ISO board that we previously talked about and what we do is we take these screws and these screws go right into the deck, through our TPO. They keep the TPO and the ISO board secure to your roof.
So next thing we do is take our next piece of TPO and we lap it over our plates and we take the robot and it welds this lap to make sure that your roof is water tight.
So when the hail comes down, it impacts your TPO roofing system. And from the top, everything might look fine, but when you cut it open, that's when you'll start to find the damages.
So now that we've opened up the TPO, you can see where the hail has impacted the ISO board and caused tears in it. But more importantly, when the hail hits this plate, these edges are very sharp and they make small tears on the backside of this membrane. And over time, these small tears get a lot larger and it leads to leaks and ultimate failure of your whole roofing system.
Another item that is often overlooked on your commercial business are your light up LED signs on the front of your building. So not only are we getting the signs replaced, but the coping and the EIFS that runs around the entire perimeter, as well as the whole entire roofing system and the AC from the damage that we talked about earlier.
So when it comes to your large commercial assets, you need a contractor that you can trust. We are that contractor. All of our crews are factory trained and certified And when we install your roofing system, not only do you get the material warranty and RestoreMaster's warranty, the manufacturer backs our workmanship 100% through your entire project.
So if you have a commercial structure that you believe was in the path of a hailstorm, or you just want to get your building inspected, check us out on the web, or give us a call. We'd love to help you out. Thanks for tuning in and see you next time.
Call Now For Emergency Services
Building Restoration Services by RestoreMasters
Storm Damage Restoration
Disaster Cleanup
Roof Emergency Sealing
Shrink Wrap Roofing
Roof Tarping
Site Containment
Emergency Board-up
Debris Removal
Hail Damage Repair
Wind Damage Repair
Commercial Roofing
Residential Roofing
Water Damage Removal
Water Damage Restoration
Fire Damage Restoration
Mold Remediation
Restoration Construction
Windows & Doors
Siding/Stucco Repair
Flood Damage Repair
Interior Construction
Commercial Exterior
Insurance Claims
Insurance Restoration
Why RestoreMasters
We bring properties back to life. Here's why owners & managers choose RestoreMasters for roofing, restoration & construction services.
Superior Restoration Results
Top 100 Roofing Contractor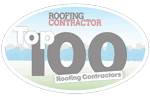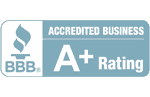 We have been honored to work with several great companies, serving as the preferred national roofing & restoration contractor for a number of multi-location property owners. As part of our Master Service Agreement, we offer real-time monitoring and annual inspections, along with with priority response to following storm damage, including wind, hail and catastrophic damage.