Wind Storm Restoration Greenhouse Garden Center
Project Overview
Summary provided by video transcript.
Hey, thanks for tuning in. Matt here with RestoreMasters. Today, we are at Culver Enterprises, here in Cedar Rapids, Iowa. This particular property was hit with multiple storms in a period of time. Follow me. We're going to go check it out.
Mr. Culver himself is one of the larger property owners here in Cedar Rapids, Iowa. Originally, Mr. Culver reached out to us for a hail damage assessment on his property here. After completing the comprehensive assessment report here for Mr. Culver, we determined that there was not enough hail damage on the property for him to file a claim. Approximately, one month after the prior inspection, the entire state of Iowa was hit with a massive windstorm with speeds up to 140 miles an hour causing catastrophic damages. Mr. Culver, being a previous client of ours, we felt it necessary to get out here immediately after the storm to assess the property for new damages. Upon arriving, we noticed that the property itself has sustained massive amounts of damages.
Here we are at one of the many greenhouses here on the property. As you'll notice behind me, there are many of the polycarbonate panels actually missing from the roof system, which actually brought up a unique situation. With winter fast approaching, it was imperative that we get this building roofed immediately so that Mr. Culver could bring his product indoor. Polycarbonate panels like these are not easy to find. We had boots on the ground here within 12 hours to mitigate the damages. Now follow me. We're going to go check out the metal building. With the wind speeds being 140 miles an hour, when they come over the top of a metal building structure, it causes a lot of uplift on the opposite side. Now, as you see behind me, one section of the roof was actually blown completely off. We had the guys here immediately to dry it in.
Right now, we are inside of what is called a vinyl tunnel, or as Mr. Culver calls it, his salt shed. During the windstorm, this entire structure will completely blown over. Even these large blocks here were scattered across the ground. Like the other buildings here on the property, this one also required immediate assistance. So we had machines out here and boots on the ground to clean up all the debris to limit the owner's liability. Here, behind me, are some of the many hoop houses here on the property. We were able to meet the insurance company's engineer, and determine that a lot of the frames were actually bent. So we'll be getting these completely replaced for Mr. Culver, as well as some of the heaters inside the units here. Follow me to the world headquarters. We're going to check that roof system out.
Now we are here on top of the roof system at the Culver Enterprises world headquarters. This particular roof system is a trapezoidal standing seam roofing system. Trapezoidal roof systems are very durable. They're meant to span as a structural system across five foot purlins. When the wind storm came through, actually knocked the garage doors in and created an updraft on the roof system, which knocked the fasteners loose from underneath. So after meeting with the insurance company's engineer, we were able to determine that this roof system was going to be fully replaced. Now, when we pull up the screws out of the panels here, we'll also see damage to the insulation. So we going back with a six inch vinyl back insulation and a 24 gauge trap trapezoidal standing seam metal roof system.
One thing that really helped us here on this property was our prior inspection documentation. The insurance company originally came out, they wanted to say that a lot of the damages here were preexisting damages not from this storm. We were able to pull up our previous documentation from the hail inspection that we completed a month prior. We were able to prove to them that a lot of these damages were brand new. And now we're getting a lot of the structures replaced.
Now we're on the ground at the world headquarters building. You can't see it now, but during the storm, the metal that was actually ripped off, slammed into the building here along the entire side of the structure. There's a little damage here, also damaged the garage doors here. So we'll be getting the entire side of siding replaced, as well as the garage door.
Now we're here on the front side of the building. An item that is often overlooked in windstorms are the windows. So we brought our window technicians out here to complete a pressure test to make sure the seals were still intact, and everything passed with flying colors. But we inspected the outside of the glass here, were able to find scratches from wind blown debris, as well as major damages to the frame. So we'll be able to get all of the windows here on this building replaced.
In conclusion on this particular property, we have over 15 structures here that have sustained damages from the storm. So all in all, this is a very complicated project. In fact, it doesn't get much more complicated than this. We've had immediate repairs that had to get done. We've had damages to hoop houses, vinyl salt sheds, trapezoidal standing seam roofing systems, storefront windows, amongst various other items. When it comes to disaster situations much like this one, you don't need a contractor who's out here learning on the job. You need a contractor who has a proven track record and proven experience. If you find yourself in a situation like this, check us out on the web, give us a call. We'd love to help you out. Thanks for tuning in. We'll see you next time.
Call Now For Emergency Services
Building Restoration Services by RestoreMasters
Storm Damage Restoration
Disaster Cleanup
Roof Emergency Sealing
Shrink Wrap Roofing
Roof Tarping
Site Containment
Emergency Board-up
Debris Removal
Hail Damage Repair
Wind Damage Repair
Commercial Roofing
Residential Roofing
Water Damage Removal
Water Damage Restoration
Fire Damage Restoration
Mold Remediation
Restoration Construction
Windows & Doors
Siding/Stucco Repair
Flood Damage Repair
Interior Construction
Commercial Exterior
Insurance Claims
Insurance Restoration
Why RestoreMasters
We bring properties back to life. Here's why owners & managers choose RestoreMasters for roofing, restoration & construction services.
Superior Restoration Results
Top 100 Roofing Contractor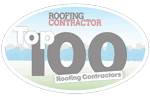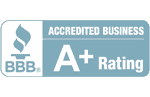 We have been honored to work with several great companies, serving as the preferred national roofing & restoration contractor for a number of multi-location property owners. As part of our Master Service Agreement, we offer real-time monitoring and annual inspections, along with with priority response to following storm damage, including wind, hail and catastrophic damage.