Graduated Clay Tile Roof on Home
Project Overview
Summary provided by video transcript.
Hey guys, Justin with RestoreMasters and we're out here in South Tulsa, Oklahoma, where we did this beautiful tile roof, about six years ago for Dr. Clinton Baird. And we actually had MCA Tile put on this home. It was custom ordered. We have two turrets that we had custom ordered and installed here that you can see behind me. This install probably took our guy about two weeks from start to finish, and it's been a great roof. Haven't had any issues over the last six years. Me and doctor are good friends and anytime he ever needs a tile roof done, he will call RestoreMasters. So look us up restoremastersllc.com.
Services Provided
Call Now For Emergency Services
Building Restoration Services by RestoreMasters
Storm Damage Restoration
Disaster Cleanup
Roof Emergency Sealing
Shrink Wrap Roofing
Roof Tarping
Site Containment
Emergency Board-up
Debris Removal
Hail Damage Repair
Wind Damage Repair
Commercial Roofing
Residential Roofing
Water Damage Removal
Water Damage Restoration
Fire Damage Restoration
Mold Remediation
Restoration Construction
Windows & Doors
Siding/Stucco Repair
Flood Damage Repair
Interior Construction
Commercial Exterior
Insurance Claims
Insurance Restoration
Why RestoreMasters
We bring properties back to life. Here's why owners & managers choose RestoreMasters for roofing, restoration & construction services.
Superior Restoration Results
Top 100 Roofing Contractor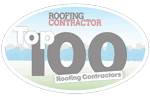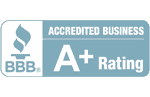 We have been honored to work with several great companies, serving as the preferred national roofing & restoration contractor for a number of multi-location property owners. As part of our Master Service Agreement, we offer real-time monitoring and annual inspections, along with with priority response to following storm damage, including wind, hail and catastrophic damage.