Flat Roof Replacement for Hail Damage
Project Overview
Summary provided by video transcript.
Hey, my name is Jarod Hall with RestoreMasters. I'm at this beautiful property out in Aurora, Colorado. They experienced some trouble with the insurance about a year and a half back from a hailstorm. They decided to go the cash bid route with us. So, let's get on the roof and show you the work we did.
Now that we're on the roofing system, let me explain the condition that the roof was in previously. As I said, we were working directly with the property management company who overtook this building and had a claim about a year and a half ago.The roof was in very poor condition, so the insurance company was claiming neglect. They didn't want to pay out to get the roof replaced. So from there, I like to call it a melting pot of roofing systems. The first layer was mod bit. Then, they went over with the spray coat system. Over there in the right side of the roof was a built up tapered system with plywood. Tons of sitting water underneath the plywood, causing leaks in the top floor of many units, they reached out to us and said they want to get this dealt with as quick as possible. So, that's when we went the cash bid route.
So, step one was to obviously address the age of the roofing system. Since it was so old, it had multiple layers. Top layer was spray coat and the bottom layer was mod bit. We had to remove the spray coat, so we could get to the mod bit. Step two, they had an old-fashioned tapered roofing system in the right corner of the roof here, we had to remove the plywood, so that we could get to the mod bit section. After that, step three was to attack the roof access.
Obviously, it was very old and in poor condition, so we built it up with brand new plywood to put it back into good condition again. Step four was to replace the entire roofing system with brand new TPO. It being mod bit previously, we upgraded with a higher quality roofing system to avoid any future leaks or errors in the roofing system in general. Step five was to replace all the pipe jacks, all brand new pipe jacks along the entire roof. Step six, final step was to replace all the gutters on the outskirts of the building.
RestoreMasters was able to complete this job in just two weeks because we've built thousands of jobs. We are licensed in all 50 states, and we built almost every type of roofing system. I'm Jarod Hall with RestoreMasters. We roof America.
Call Now For Emergency Services
Building Restoration Services by RestoreMasters
Storm Damage Restoration
Disaster Cleanup
Roof Emergency Sealing
Shrink Wrap Roofing
Roof Tarping
Site Containment
Emergency Board-up
Debris Removal
Hail Damage Repair
Wind Damage Repair
Commercial Roofing
Residential Roofing
Water Damage Removal
Water Damage Restoration
Fire Damage Restoration
Mold Remediation
Restoration Construction
Windows & Doors
Siding/Stucco Repair
Flood Damage Repair
Interior Construction
Commercial Exterior
Insurance Claims
Insurance Restoration
Why RestoreMasters
We bring properties back to life. Here's why owners & managers choose RestoreMasters for roofing, restoration & construction services.
Superior Restoration Results
Top 100 Roofing Contractor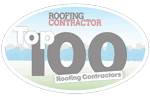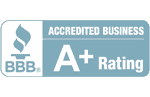 We have been honored to work with several great companies, serving as the preferred national roofing & restoration contractor for a number of multi-location property owners. As part of our Master Service Agreement, we offer real-time monitoring and annual inspections, along with with priority response to following storm damage, including wind, hail and catastrophic damage.