Emergency Restoration After Hurricane
Project Overview
Summary provided by video transcript.
So during a hurricane things get crazy. You ran out of water, no power, no cell phone reception. You got your roof is gone. There's water everywhere. So what do you do?
And that's exactly what happened here. So after the hurricane came through, they had the roof was gone. They had water coming in the walls. There was no power, no cell phone reception anywhere. The property manager reached out to us and asked if we could come and take a look at all of her properties. We quickly realized that they're going to need EMS services. So we right away began and tarped the roof. We put a generator on the property to give power. So let's go ahead and take a look.
So when we first got to this property, the water was this high. It's caused damage to all the ecosystem around the envelope. Now, before we go back on with the new EIFS, we're going to have to dry this wall out because it's got a lot of moisture in there. It's also caused damage to the fire suppressor system, which we're going to have to get it tested and more than likely, the carrier's going to have to pay to have it upgraded. Aside from all what's happened here, it's actually caused damage to the west side. Let's go take a look.
So we're on the west side of the property where behind me, you can see the storm has caused significant damage to all the Hardie board siding. So we're going to actually have to replace all of it on the entire property. Now, this was just one of the sources of water intrusion, but the main source of water intrusion on the buildings is from the missing roof. So let's go ahead and take a look that.
Once we gain approval from the carrier, we're going to go back on this roof with Owens Corning Duration with SureNail Technology. Now, one of the reasons that we chose that shingle is for the fact that it has a 130 mile hour wind guarantee. So basically that's going to keep any further shingles from blowing off.
The elevators actually sustained damage as well. Let me show you what I'm talking about. As you can see, the walls are missing on the elevator shaft. So what we're going to have to do is get a certified elevator technician to come out here and let us know what needs to be done to get this all back up and running again.
The AC may not look like it's damaged, however, when you have 120 mile an hour hurricane winds going through it, it actually causes damage to the coil. To prove this what we're going to have to do is hire an AC technician to come out here, perform diagnostics on it, and that way we'll be able to prove to the carrier and get it all paid under the claim.
Things like this, paint issues, may or may not have been caused by the storm. Since we're working on the entire property anyways, things like this will be covered.
If you can see we've already moisture mapped this entire unit. So we already know where all the moisture is at in the walls. So we've set up our dehumidifiers and our fans to kind of dry out the air. Because we want to save as much as the drywall as possible and get our clients into their units as soon as possible.
So we're in the back of the property on the south side. As you can see on the bay, what is remaining of the docks after the hurricane came through with 120 mile an hour wind gusts. So what we're going to have to do to bring it right back is hire a certified dock company to come out and inspect the docks, see what can be salvaged, what needs to be redone and get it rebuilt for them.
So on this project, we have roofing, decking, siding, EIFS, fire suppression system, the interior water removal and build back. We're going to be redoing the decks and elevator shaft.
If your property has suffered a damage like this one, it can get very complicated, very stressful. Please check us out on the web or give us a call. My name is Alex. Thank you for watching.
---
Completed Project Photos
Call Now For Emergency Services
Building Restoration Services by RestoreMasters
Storm Damage Restoration
Disaster Cleanup
Roof Emergency Sealing
Shrink Wrap Roofing
Roof Tarping
Site Containment
Emergency Board-up
Debris Removal
Hail Damage Repair
Wind Damage Repair
Commercial Roofing
Residential Roofing
Water Damage Removal
Water Damage Restoration
Fire Damage Restoration
Mold Remediation
Restoration Construction
Windows & Doors
Siding/Stucco Repair
Flood Damage Repair
Interior Construction
Commercial Exterior
Insurance Claims
Insurance Restoration
Why RestoreMasters
We bring properties back to life. Here's why owners & managers choose RestoreMasters for roofing, restoration & construction services.
Superior Restoration Results
Top 100 Roofing Contractor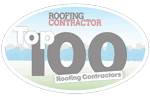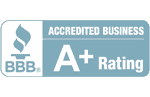 We have been honored to work with several great companies, serving as the preferred national roofing & restoration contractor for a number of multi-location property owners. As part of our Master Service Agreement, we offer real-time monitoring and annual inspections, along with with priority response to following storm damage, including wind, hail and catastrophic damage.