Edwards Electrical & Mechanical
TPO Roof Replacement & Hail Damage Repair
Project Overview
My name's Jake Roseboom. We're here today in Central Indianapolis, Edwards Electrical & Mechanical. There was a large hailstorm that came through last year. This roof has a TPO membrane. It was damaged in that hailstorm. We're here replacing that roof. Let's go check it out.
Now that we're up here, let's take a look at what's going on. What the guys are doing right now is they're removing the old, defective TPO membrane that was damaged during the storm, in preparation of the brand new system that's going to be going down. We're working at night because it's been so hot during the days. You can see the job light that is up, providing safe and effective lighting.
So when this customer was initially onboarded, over the course of the claim getting approved, the company went public. During that transition of the company going from private to a publicly held company, they onboarded two full-time safety officers. That increased the requirements that we had for the safety protocol and our need to bring on a full-time safety director, Doug Harden.
When I was brought on, we had a lot of parking problems. We had to be able to get our skyjack different places, put our dumpsters around. And took us a little bit, but we got it all put together. And we are 100% compliant with every single person on this job having their safety gear on, their vests, their boots, their hard hats, and their safety goggles at all times. Basically, if they get out of their truck, they got to be dressed up.
One of the very first things that we look for when we're assessing a roof for a potential storm damage is what we call collateral damage. As we can see here on this coping metal, this is some really good collateral damage. You can see the dark, deep divots and indentations. We chalk that, shows where the hail impact occurred on that. The size of these impacts tells us that the hail was consistent in size, large enough to damage the membrane.
The seams where this is welded together, you'll actually get spiral fracturing on the membrane where the hail impact is. It'll allow moisture intrusion through the system. And over time, that moisture will build up into the roof. If this wasn't addressed and the roof replaced, it could have cause excessive interior damages into the building. Luckily, this was caught within a few weeks after the storm. We did the inspection, we found the damage, we documented the claim, we put it together, and that's why we're here today for a full brand new replacement.
When this roof was previously replaced in a prior storm, they left all the old equipment over here, flashed around it and roofed over it. What our guys are doing is actually removing all of that ply wooding over it, so that there is no discontinued equipment on this roof. The other thing with older buildings, as they settle, some of the structural slope of the roof goes away. Water will tend to pool and pond in certain areas. What we've done on this roof is we've added taper ISO and built crickets between the drains so we get proper flow and water drainage off of the system to maintain the manufacture warranties.
If you're a commercial property owner or a commercial asset manager and would like a free, no-cost current condition report to see if you qualify for a fully funded insurance restoration project just like they did, give us a call or visit us on the web. Jake with RestoreMasters signing out.
Services Provided
Call Now For Emergency Services
Building Restoration Services by RestoreMasters
Storm Damage Restoration
Disaster Cleanup
Roof Emergency Sealing
Shrink Wrap Roofing
Roof Tarping
Site Containment
Emergency Board-up
Debris Removal
Hail Damage Repair
Wind Damage Repair
Commercial Roofing
Residential Roofing
Water Damage Removal
Water Damage Restoration
Fire Damage Restoration
Mold Remediation
Restoration Construction
Windows & Doors
Siding/Stucco Repair
Flood Damage Repair
Interior Construction
Commercial Exterior
Insurance Claims
Insurance Restoration
Why RestoreMasters
We bring properties back to life. Here's why owners & managers choose RestoreMasters for roofing, restoration & construction services.
Superior Restoration Results
Top 100 Roofing Contractor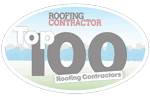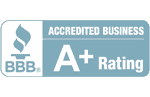 We have been honored to work with several great companies, serving as the preferred national roofing & restoration contractor for a number of multi-location property owners. As part of our Master Service Agreement, we offer real-time monitoring and annual inspections, along with with priority response to following storm damage, including wind, hail and catastrophic damage.