Hiland Park Baptist Church
Large Church Roof & Interior Restoration
Project Overview
Summary provided by video transcript.
Alan Blakesley coming to you for RestoreMasters, here at Hiland Park Baptist Church in Panama City, Florida. We're here for the recovery effort for Highland Park Baptist for the Hurricane Michael, 2018 destruction. Go ahead and follow me inside as I walk you through our recovery effort.
So we're inside the main vestibule, the entryway of Hiland Park Baptist Church. As you can see, this is a very tall vestibule. We are currently roofing this standing seam roof. It's on top of a ISO and a decking. We have 12 roofs, two out roofs, over a five acre total campus site.
So the first areas that were done was in their overflow and fellowship sanctuary. This was completed and has been completed for a couple of months now; re-roofed and they are holding services here. I'll now take you into the sanctuary portion of the project.
This particular church had windows blown out, sheet rock missing. There was no ceiling in here. Walls were blown out. This building, they said, shook from the 150 mile-plus an hour wind, to the point that it shook it loose from some of its connecting points to the other buildings. So there is a lot to understand in doing a restoration and putting together the scope of work.
And we're in the sanctuary now of Hiland Park Baptist Church, that is a very complex project. This roof was blown off. A lot of the sanctuary ceilings were gone. HVAC, audio, electrical, all your RVV, all of these systems had to be put back and are currently still in the process.
When you see roofers or restoration contractors, understand that these people that have a good understanding of projects, have a lot on their plate to bring together a job of great complexity where you have a multi-facility campus. So as you can see, restoration, especially from a devastating hurricane of this magnitude, is more than just putting roofs on. It is a total understanding of the complexity of everything it takes to put back to pre-hurricane conditions, a facility.
RestoreMasters has that understanding. RestoreMasters has that experience capability within their people and is willing to do that for you today. Come and see us.
Call Now For Emergency Services
Building Restoration Services by RestoreMasters
Storm Damage Restoration
Disaster Cleanup
Roof Emergency Sealing
Shrink Wrap Roofing
Roof Tarping
Site Containment
Emergency Board-up
Debris Removal
Hail Damage Repair
Wind Damage Repair
Commercial Roofing
Residential Roofing
Water Damage Removal
Water Damage Restoration
Fire Damage Restoration
Mold Remediation
Restoration Construction
Windows & Doors
Siding/Stucco Repair
Flood Damage Repair
Interior Construction
Commercial Exterior
Insurance Claims
Insurance Restoration
Why RestoreMasters
We bring properties back to life. Here's why owners & managers choose RestoreMasters for roofing, restoration & construction services.
Superior Restoration Results
Top 100 Roofing Contractor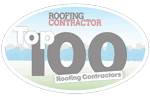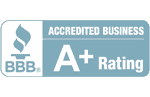 We have been honored to work with several great companies, serving as the preferred national roofing & restoration contractor for a number of multi-location property owners. As part of our Master Service Agreement, we offer real-time monitoring and annual inspections, along with with priority response to following storm damage, including wind, hail and catastrophic damage.