Hillman Square Shopping Center
Total TPO Roof Replacement & HVAC System
Project Overview
Summary provided by video transcript.
Hey, my name's Kevin Snyder. I'm actually a project manager with Triple A RoofMaster and RestoreMasters. I'm actually out on one of our commercial builds. As you can see, we got actually TPO. That's what these rolls are, and insulation. We're actually on a ballast roof. What happened is the new buyers came into the actual property, checked out the roofs, definitely had issues. A lot of tenants were complaining about water leaking and just issues with their AC units just not being upkeeped or anything like that. They already had some estimates from some contractors and contractors were all trying to just do a layover. It was about a 40, 50 year old roof. It's just not what this roof needed. It needed a full tear off. There's wood rot all over the place. It needed a re-deck. A lot of different situations that we're actually going through the right way.
There hasn't even been a permit pulled on this since the sixties. A lot of stuff been going on with this roof that nobody knows about. And a lot of people were trying to save as much money as they can. We actually came in, we actually inspected the roof. We took a lot of pictures. We were going off of quality. So the owners actually love the fact that we were going to give them an upgraded price or an upgraded product for roughly the same price that everybody else was. We're actually giving them triple or double the actual warranty life than these other contractors, and it's all through the manufacturer. It's just knowing who to buy from, how to buy your materials and what goes up on these roofs that's going to get these people the best.
We're actually going to replace a lot of this stuff. Everything that you see up here, all the AC units are actually going to get new AC units. They already have two of them. All the metal that's up against the walls. We're actually going to go TPO up. So TPO is a white membrane. Basically what it is, it protects against a lot of UV rays. So what we're going to do is we're actually going to go up the parapets up against the walls.
This whole roof is going to be nice, bright and shiny. It's going to reflect a lot of sunlight and it's going to help protect these people for the next 30 to 50 years.
So a lot of times you want to know who you're working with. You want to make sure they're a reputable company. You want to make sure that there's a permit pulled on your property. A lot of people, when they're going out of pocket, they're trying to save as much money. We are right there next to the next competitor. We're using better quality. We're getting a better warranty and this is actually being installed and torn off the proper way. So these guys only spend a few extra thousand dollars and actually are getting better product, a better warranty from an actual reputable company, RestoreMasters, Triple A RoofMasters. So you want to know who you're working with. You want to have somebody that's going to do a good job for you and actually cares about your roof and not just what you want to hear. So call us.
Call Now For Emergency Services
Building Restoration Services by RestoreMasters
Storm Damage Restoration
Disaster Cleanup
Roof Emergency Sealing
Shrink Wrap Roofing
Roof Tarping
Site Containment
Emergency Board-up
Debris Removal
Hail Damage Repair
Wind Damage Repair
Commercial Roofing
Residential Roofing
Water Damage Removal
Water Damage Restoration
Fire Damage Restoration
Mold Remediation
Restoration Construction
Windows & Doors
Siding/Stucco Repair
Flood Damage Repair
Interior Construction
Commercial Exterior
Insurance Claims
Insurance Restoration
Why RestoreMasters
We bring properties back to life. Here's why owners & managers choose RestoreMasters for roofing, restoration & construction services.
Superior Restoration Results
Top 100 Roofing Contractor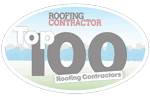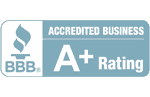 We have been honored to work with several great companies, serving as the preferred national roofing & restoration contractor for a number of multi-location property owners. As part of our Master Service Agreement, we offer real-time monitoring and annual inspections, along with with priority response to following storm damage, including wind, hail and catastrophic damage.