Tile Roofing With Custom Copper
Project Overview
Summary provided by video transcript.
Hey, guys. Huy here with RestoreMasters. Today, we have a very unique project that we're working on. Let's go check it out.
So this property was built in 1915, with all of its original materials and components. Now, this includes copper gutters, copper downspouts, copper valleys, and copper all around the metal. It also includes its original roofing system, which is a historic clay roof.
Now last year, this property was hit by an inch and a half hail storm that came by through this prestigious neighborhood. The homeowners decided to call us to check it out, and today we're building them a brand new roof. Let's go take a look.
Now we are at the back elevation of the historic home. As you can see, we have scaffolding set up. Not only is this for the safety of our crews, but for the safety of the homeowner and her guests. As you look around, you can see that this homeowner has spent a lot of time taking care of her landscape. We want to make sure that it stays impeccable and protected just in case, if there's materials that fall down, it doesn't damage the property. Now let's go up.
All right, we made it up. So right behind me is brand new copper valleys that were just installed today. What we had to do is detach and reset each one of these historic clay tiles, put brand new underlayment on, and then we installed the valley. Now, the reason why we're wearing gloves is not only for our safety, but for the safety of the materials. Since this is a natural metal, the oils on your fingertips causes this to deteriorate at a much faster rate.
So right now we're currently soldering the copper on top of the dormer, making sure that it's properly sealed and withstands the test of time.
So here we are at the copper station. This is where our crews cut and fabricate the copper right on site to fit perfectly with your home.
Well, that's it for today, guys. If you own a historic property here in the Winnetka or Evanston area and would like a free inspection by one of our specialists, give us a call. We'll swing by and we'll do a full 10 point inspection on your property for free. Give us a call or visit our website at www.restoremastersllc.com. I'll see you at the next project.
Call Now For Emergency Services
Building Restoration Services by RestoreMasters
Storm Damage Restoration
Disaster Cleanup
Roof Emergency Sealing
Shrink Wrap Roofing
Roof Tarping
Site Containment
Emergency Board-up
Debris Removal
Hail Damage Repair
Wind Damage Repair
Commercial Roofing
Residential Roofing
Water Damage Removal
Water Damage Restoration
Fire Damage Restoration
Mold Remediation
Restoration Construction
Windows & Doors
Siding/Stucco Repair
Flood Damage Repair
Interior Construction
Commercial Exterior
Insurance Claims
Insurance Restoration
Why RestoreMasters
We bring properties back to life. Here's why owners & managers choose RestoreMasters for roofing, restoration & construction services.
Superior Restoration Results
Top 100 Roofing Contractor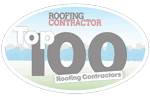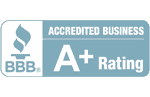 We have been honored to work with several great companies, serving as the preferred national roofing & restoration contractor for a number of multi-location property owners. As part of our Master Service Agreement, we offer real-time monitoring and annual inspections, along with with priority response to following storm damage, including wind, hail and catastrophic damage.