Historical Residental Tile
Historical Tile Replacement from Hail Damage
Project Overview
Summary provided by video transcript.
Hey guys, this is Ali with RestoreMasters. Today we're in Pensacola, Florida where we will be replacing a hundred-year-old Ludowici Tile roofing system. We'll also be replacing some gutters and other items. Let's take a look.
One of the first things we did was meet with the homeowners to help them to understand what the process was going to be like and to address any concerns that they had. Behind me, we have our staging area. We have one of these on every project. This is where we store our materials and equipment to keep it out of the flow of traffic and to have a safe place to work.
The first step to replacing the roof was removing all the old tile. We then replaced any damaged decking with new decking and had it inspected. We just got done laying the high-temp ice and water shield, which seals the roof in, preventing any leaks. Now we're installing the copper valleys and drip edge. This leads the water into the gutters. We will soon start laying the tile and installing the copper gutter.
What's so special about the tile on this roof is that each tile is handmade and must pass a very high-quality threshold. The job is going great and we should be done by the end of this week. I'm Ali with RestoreMasters. We roof America.
Call Now For Emergency Services
Building Restoration Services by RestoreMasters
Storm Damage Restoration
Disaster Cleanup
Roof Emergency Sealing
Shrink Wrap Roofing
Roof Tarping
Site Containment
Emergency Board-up
Debris Removal
Hail Damage Repair
Wind Damage Repair
Commercial Roofing
Residential Roofing
Water Damage Removal
Water Damage Restoration
Fire Damage Restoration
Mold Remediation
Restoration Construction
Windows & Doors
Siding/Stucco Repair
Flood Damage Repair
Interior Construction
Commercial Exterior
Insurance Claims
Insurance Restoration
Why RestoreMasters
We bring properties back to life. Here's why owners & managers choose RestoreMasters for roofing, restoration & construction services.
Superior Restoration Results
Top 100 Roofing Contractor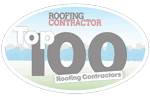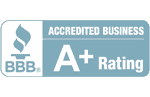 We have been honored to work with several great companies, serving as the preferred national roofing & restoration contractor for a number of multi-location property owners. As part of our Master Service Agreement, we offer real-time monitoring and annual inspections, along with with priority response to following storm damage, including wind, hail and catastrophic damage.