Lafayette Avenue Presbyterian Church
Historic Church Tile Roof & Interior Restoration
Project Overview
Summary provided by video transcript.
Dealing with these historic restorations, in this case from mid to late 1800s, they pose a whole host of differing challenges than you would expect from modern techniques, materials, and practices. What we want to see happen is that these get restored to their prior beauty and that they can last the test of time. Not uncommon for these historic buildings to have issues over time. In this scenario, we've got a number of things going on with a number of different facets, from broken tiles and removed glass windows, a number of balances, some things that are going on that have caused water intrusion. We want to make sure that the envelope gets sealed so that we can continue that for ages to come. Let's go talk to the management.
Now we're inside the structure, we can see the damages that the recent hail storm has caused. To be able to erect scaffold inside the sanctuary, to redo the plaster and paint, be able to protect the exposed wood and stain glass windows. The repairs of which are going to be quite extensive.
DARRYL SMITH (MAINTENANCE MANAGER)
The church section is from 1862. The residential side was an old community house built in 1920.
ADAM MUCHALAK (PROPERTY MANAGER)
It's a fairly pitched roof in the access is very difficult. A lot of the local contractors are unwilling to even take on the challenge. It's been a breath of fresh air to have people that are willing to work on such a interesting and unique building.
Today, RestoreMasters, we've come out today. We're going to do a repair on the property, try and get that with water tight, some spots and tile that are broken and have come up. They're held down with anchors. First we got to make sure that water doesn't infiltrate we're going to put an ice in water down as you can see the underlayment is brittle, it's just coming off. We're going to put this ice in water to keep the water from going in, now again, remember it's just a temporary repair. This is generally not meant for permanent. I've got all natural materials. I've got copper nails, copper scrapping. We can't get up underneath here to hammer this. The tab has to go below here, seals the hole. Now we've got these hangers, got a replacement tile that we can't nail in where the nail holes are.
These slide up underneath the rest of them. We've successfully completed some temporary repairs from replacing and patching in some tile, as well as shrink wrapping a large section to stop the water from coming into the structure. The next step is to bring on our team. We have a team of both restoration attorneys down to public adjusters, as well as engineers and a whole host of other folks from meteorologists, etc., so that we can continue this process and get back to where we've sealed this envelope and get them back in pre-storm condition. Safety is our highest concern, not only to lessen our own liability and yours, but make for a safe working environment. In this particular project, we have to remove and replace heavy tiles one by one. We may have to have lifts and cranes to access, but we're going to erect scaffolding all the way up the side of the structure.
Because we deal with so many churches around the country with this particular carrier, they've entrusted us to do the initial inspection report. If you have an event in your area, or issues with your structure, please feel free to reach out to us. We'd be happy to do a no obligation, free inspection for you so we can see where you stand and maybe get you started in the process. We look forward to serving you.
It's a fairly pitched roof in the access is very difficult. A lot of the local contractors are unwilling to even take on the challenge. It's been a breath of fresh air to have people that are willing to work on such a interesting and unique building.
Call Now For Emergency Services
Building Restoration Services by RestoreMasters
Storm Damage Restoration
Disaster Cleanup
Roof Emergency Sealing
Shrink Wrap Roofing
Roof Tarping
Site Containment
Emergency Board-up
Debris Removal
Hail Damage Repair
Wind Damage Repair
Commercial Roofing
Residential Roofing
Water Damage Removal
Water Damage Restoration
Fire Damage Restoration
Mold Remediation
Restoration Construction
Windows & Doors
Siding/Stucco Repair
Flood Damage Repair
Interior Construction
Commercial Exterior
Insurance Claims
Insurance Restoration
Why RestoreMasters
We bring properties back to life. Here's why owners & managers choose RestoreMasters for roofing, restoration & construction services.
Superior Restoration Results
Top 100 Roofing Contractor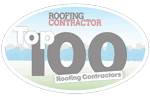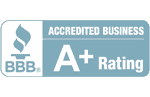 We have been honored to work with several great companies, serving as the preferred national roofing & restoration contractor for a number of multi-location property owners. As part of our Master Service Agreement, we offer real-time monitoring and annual inspections, along with with priority response to following storm damage, including wind, hail and catastrophic damage.