McLarty Daniel Chrysler Dodge Jeep Ram
TPO Roof Replacement After Hail Damage
Project Overview
Summary provided by video transcript.
So the reason we're here at the dealership today, around nine months ago, the owner had a few leaks in the building. So he began reaching out to numerous contractors in the area to get a few repair bids, just on the leaks. When he called our office, we came out, we checked out the leak for him. We noticed that the leak was actually due to faulty install from the previous contractor, but we also noticed there was hail damage on the property.
In order to address the hail damage to the entire roof system, the owner would need to file a claim with the insurance carrier. Now filing a claim with the insurance carrier. He would have to pay his cost in the deductible, and that's actually cheaper than the cost we would need to repair all of the leaks on the roof system. Now, when you obtain information like this and we provide you information like this. Sometimes that information may sound too good to be true. So naturally just like anyone else, the owner wanted to step back and do some research. We provided him with a few references, as well as the name of the manufacturer of the material that we'd be going back with on the roof system so that he could do his due diligence. We then left. A few weeks later he called us back up and decided to move forward. So we're here today, installing the roof system.
Here's how we got here. Step one, we met the owner, we got the claim file. Step two, we met the insurance adjusters on site and prove to them that there was enough damage to replace the roofing system. Then step three, we scheduled the builds and here we are. When installing a roofing system, there's generally always one or two obstacles that get in your way. In this instance, we have snow, but we won't let that stop us. As you'll see behind me, the guys are continuing to work and continuing to get it done. Just like with any other roof, we're going to complete it in sections. The reason we do that, if we were to have a bad rain or anything come through, we want to ensure that that section is sealed up and water tight. One reason that we are part of the Certified Contractor Group with the manufacturers is we have our project managers.
As soon as the crew is done welding all of the seams. They'll come behind the crew with a probe. They're going to probe all the seams, double check everything. They're going to also sign off on each seam to ensure that that seam has been checked and verified to meet quality standards. On this roof we're installing a new TPO roofing system. So we start with here, it's a metal deck up underneath. Then we're going to install two layers of ISO board which is going to bring this roof system up to code and keep it a lot cooler inside the building. On top of that, install the TPO membrane and when we install the TPO membrane, we are the certified contractor for the manufacturer. That comes with a 20 year, no dollar limit warranty.
So something that I see on many TPO roofing projects that I get on is the previous installers will run their TPO up the wall and stop it. They'll put a turn bar and some caulking. That always leaves chance for a leak and that's something that we don't want. So what we do, we bring the TPO up the wall and over the top of the parapet and also down the outside. Then from there, we're going to install our metal coping cap right over the top. That way we never have to worry about leaks on your roofing system. To recap this project, the owner had leaks in the building and reached out to a few contractors to check that out. Upon our inspection, we found the hail damage to the entire roof system. We filed a claim and here we are today completing the roof system for the owner.
If you find yourself in a situation where you need a contractor that you can trust to take a look at leaks or to take a look at storm damage for you. Reach out to RestoreMasters on the web, or give us a call. We'd love to help you out. This is Matt Irvin. Thanks for watching.
Services Provided
Call Now For Emergency Services
Building Restoration Services by RestoreMasters
Storm Damage Restoration
Disaster Cleanup
Roof Emergency Sealing
Shrink Wrap Roofing
Roof Tarping
Site Containment
Emergency Board-up
Debris Removal
Hail Damage Repair
Wind Damage Repair
Commercial Roofing
Residential Roofing
Water Damage Removal
Water Damage Restoration
Fire Damage Restoration
Mold Remediation
Restoration Construction
Windows & Doors
Siding/Stucco Repair
Flood Damage Repair
Interior Construction
Commercial Exterior
Insurance Claims
Insurance Restoration
Why RestoreMasters
We bring properties back to life. Here's why owners & managers choose RestoreMasters for roofing, restoration & construction services.
Superior Restoration Results
Top 100 Roofing Contractor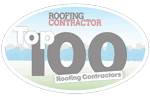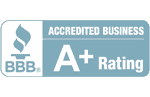 We have been honored to work with several great companies, serving as the preferred national roofing & restoration contractor for a number of multi-location property owners. As part of our Master Service Agreement, we offer real-time monitoring and annual inspections, along with with priority response to following storm damage, including wind, hail and catastrophic damage.