Multi-tenant Commercial Building
Hurricane Response & Emergency Roofing
Project Overview
Summary provided by video transcript.
Hey, I'm Shawn with RestoreMasters. Hurricane came through here, blew the roof off this building, landed on these other two houses right here as you can see. We got water inside of this one and it created a big mess. Let's go check it out.
So before we get into the damages on this project, let me tell you how we got here. We were driving along the road and noticed that the roof from this structure had blown off onto the other two buildings behind it, and not many contractors can or want to take on projects like that. For one, it's complicated with multiple claims. Two, it's dangerous. And as you can see here, the power has actually been disconnected from the building due to the storm, it blew the power mast off. We have the electricians here, checking the meter boxes to make sure everything can be powered back up safely.
As you can see here, we started to pull out some of the wet insulation and drywall. Our water removal team is on the way with our equipment, air movers, and desiccants to get the interior dried out. And our roofing crew worked through the night to put a temporary roof on this building. Let's go check out their work, see what they were able to accomplish.
Hey, this is River here with RestoreMasters. The lovely storm, Sally, that we just had come through, blew this roof off right here. We've got our team working overnight to take care of it and get this building owner back in the dry. Let's go check it out.
We're here up on the roof, taking care of this property owner's building. They have a really nice tailor shop, beauty shop, and a tuxedo rental place here. They have a lot of expensive assets. What the RestoreMasters team did is came in here, took care of business right away for them, working into the night to make sure that their assets are all protected.
As you can see some of the horrific damage that happens in these hurricanes, roofs blowing off into other structures. This roof right here was blown all the way down the block through this horrific thing. You can see what our team is doing here is getting this loose lay TPO in place. So this place is completely water tight for up to a year.
As you can see here, our crew was able to get this building secure overnight and completely dried in with a loose laid TPO. Many contractors in a scenario like this will use blue tarps. Let me show you why that won't work.
So as you can see here, many flat roofs tend to get ponding water and with a blue tarp, you can't weld together the seams like you can the TPO product that you see here. This will last the entire duration that the insurance company wants to drag their feet for a full approval. Let's see what we got going on next door.
As you can see here, we have a challenge ahead of ourselves. We have to safely remove this entire roof from the structure as well as the Harley that you can see here.
So to recap this project, the hurricane blew the roof off of this structure and onto these two houses, cutting the power on all three buildings and allowing water in. If you find yourself in a complicated situation like this property owner, give us a call, find us on the web, reach out. We'd love to help. Thanks for tuning in and see you on the next project.
Call Now For Emergency Services
Building Restoration Services by RestoreMasters
Storm Damage Restoration
Disaster Cleanup
Roof Emergency Sealing
Shrink Wrap Roofing
Roof Tarping
Site Containment
Emergency Board-up
Debris Removal
Hail Damage Repair
Wind Damage Repair
Commercial Roofing
Residential Roofing
Water Damage Removal
Water Damage Restoration
Fire Damage Restoration
Mold Remediation
Restoration Construction
Windows & Doors
Siding/Stucco Repair
Flood Damage Repair
Interior Construction
Commercial Exterior
Insurance Claims
Insurance Restoration
Why RestoreMasters
We bring properties back to life. Here's why owners & managers choose RestoreMasters for roofing, restoration & construction services.
Superior Restoration Results
Top 100 Roofing Contractor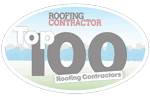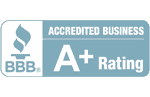 We have been honored to work with several great companies, serving as the preferred national roofing & restoration contractor for a number of multi-location property owners. As part of our Master Service Agreement, we offer real-time monitoring and annual inspections, along with with priority response to following storm damage, including wind, hail and catastrophic damage.