Metal Roof Replacement for Hail Damage
Project Overview
Summary provided by video transcript.
In October of 2021, a storm came through Oklahoma City with hail the size of golf balls, causing significant damage to this roof you see behind me, warranting a full roof replacement.
My name's Olivia with RestoreMasters, let's take a look around.
So the reason we're at this job today is because shortly after that storm, we reached out to the owner and offered them a courtesy damage assessment to help them determine what the extent of the damages were. Let me show you what we found.
The main test we use to identify hail damage is by applying chalk to the roof, which exposes the indentations caused by the hail. The hail indentations also cause micro-fractures to the surface of the metal. These micro-fractures allow rust to formulate, which corrodes the roof. We use this evidence to obtain approval for a full roof replacement for the client.
So now that we've started the project, we're tearing off the old damaged metal, and we're going back with a four-inch vinyl back insulation, and topping it off with a 24 gauge R panel metal roofing system.
Just because your roof isn't leaking doesn't mean you don't have damage. If you'd like a courtesy inspection, give us a call. I'm Olivia with RestoreMasters, We Roof America.
Services Provided
Call Now For Emergency Services
Building Restoration Services by RestoreMasters
Storm Damage Restoration
Disaster Cleanup
Roof Emergency Sealing
Shrink Wrap Roofing
Roof Tarping
Site Containment
Emergency Board-up
Debris Removal
Hail Damage Repair
Wind Damage Repair
Commercial Roofing
Residential Roofing
Water Damage Removal
Water Damage Restoration
Fire Damage Restoration
Mold Remediation
Restoration Construction
Windows & Doors
Siding/Stucco Repair
Flood Damage Repair
Interior Construction
Commercial Exterior
Insurance Claims
Insurance Restoration
Why RestoreMasters
We bring properties back to life. Here's why owners & managers choose RestoreMasters for roofing, restoration & construction services.
Superior Restoration Results
Top 100 Roofing Contractor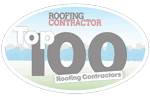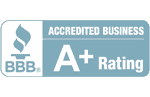 We have been honored to work with several great companies, serving as the preferred national roofing & restoration contractor for a number of multi-location property owners. As part of our Master Service Agreement, we offer real-time monitoring and annual inspections, along with with priority response to following storm damage, including wind, hail and catastrophic damage.