Fire Damage Restoration & Emergency Roofing
Project Overview
Summary provided by video transcript.
Hey guys, Justin Reichl with RestoreMasters. We're here at the Oviedo Plaza. And we had a fire the other night. They called us, got here within 24 hours. Come check out what we had to do. So the Oviedo Plaza here is part of our MSA, which is a master service agreement. That puts them on top of the list. So if they ever have any problems from a plumbing leak to a fire, a flood, anything, they immediately know who to call, and that we'll be there within 24 hours. So they had a fire, called us, immediately we're here within 24 hours. Check out what we had to do.
So what happened here was an electrical fire started right here with the sign, and it got all the way up into the wall, and started burning all the way through the building here. And the smoke went up through the soffit, went all the way down, the whole length of the building, turning all the wood black, saturating the sheet rock with smoke. And you can see down there, they're tearing it down all the way down, so that the engineers can come out and tell us structurally how to this back. So one more thing before we walk inside, remember, I said that the fire started right here with the sign. Well, the fire burned so hot, straight up through here, that it burned through the roof. And there's clay tiles up there on top of the roof. So that's why we put this plastic up. It was in case any of that was to fall in that it would fall in that plastic and it wouldn't do any damage to anybody or anything.
So follow me inside, we can see what happened. So now we're inside. And what we did is when we came inside, we hired a hygienist. So the hygienist came in and did all the testing on all the units. There was a drop ceiling in here with batt insulation, had us take all that down, which we've already done in this unit. All the vinyl back insulation was also saturated in smoke. And this happened throughout the whole property here. So the hygienist tells us protocol what to tear out, how to build it back and put it back, whatever is correct. And you can see we've already started in this unit, and we'll be making our progress through all the rest of the units.
Here we are on the roof, guys. Obviously the fire started on the inside. Burned so hot and that it burned through the roof. You can see right here, it burned through that metal, it popped, had a big hole on the roof. We had to cover it up with some seven mil plastic to make sure that the water did not continue to get on the inside while we're in there working. Here we are at the core sample. Usually, when we do a core sample, we find normal things under the roofing, like some insulation board and then your flat roofing material. And everything's great. You know what's to go to back with. Well, in this occasion, we actually found plywood with a torch down just attached to a standing seam metal roof, which is completely unacceptable to RestoreMasters. So what we're going to do, we're actually going to come back, build this roof correctly up to code, and make sure that it's up to our standards.
If you find yourself in the middle of a disaster or catastrophe like this fire, and you have no idea what to do because all you see is this? There's so many unseen things that go on in an insurance claim. So when you hire RestoreMasters we're experts, we do this every day from meeting your adjuster, to the hygienist, to the engineers, to making sure that you get back up and running as fast as possible. And luckily, this property owner already was part of our master service agreement. They know who to call whenever disaster strikes. So if you're not part of our master service agreement, please give us a call at 800-400-ROOF, or check us out online at www.restoremastersllc.com. If you find yourself in a situation like this and you're in the middle of a disaster, also, please give us a call. We'd love to help.
Call Now For Emergency Services
Building Restoration Services by RestoreMasters
Storm Damage Restoration
Disaster Cleanup
Roof Emergency Sealing
Shrink Wrap Roofing
Roof Tarping
Site Containment
Emergency Board-up
Debris Removal
Hail Damage Repair
Wind Damage Repair
Commercial Roofing
Residential Roofing
Water Damage Removal
Water Damage Restoration
Fire Damage Restoration
Mold Remediation
Restoration Construction
Windows & Doors
Siding/Stucco Repair
Flood Damage Repair
Interior Construction
Commercial Exterior
Insurance Claims
Insurance Restoration
Why RestoreMasters
We bring properties back to life. Here's why owners & managers choose RestoreMasters for roofing, restoration & construction services.
Superior Restoration Results
Top 100 Roofing Contractor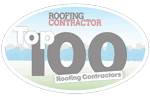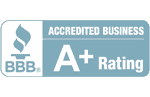 We have been honored to work with several great companies, serving as the preferred national roofing & restoration contractor for a number of multi-location property owners. As part of our Master Service Agreement, we offer real-time monitoring and annual inspections, along with with priority response to following storm damage, including wind, hail and catastrophic damage.