Gym Floor Replacement & Interior Restoration After Pipe Burst
Project Overview
Summary provided by video transcript.
Hey guys, Adam Hubbard here. We are at Princeton High School, right outside of Dallas, Texas. The reason why we're here today is because the pipes have burst, flooding the rooms, the hallways, and the gyms. Let's go check it out.
All right, guys. So, the gym flooded, and we were able to pull the mats out and save the mats, but we were not able to save the gym floor. So, as you can see behind me, one of the courts was affected by the pipe burst, so we'll have to tear out all the floors, but we're going to move down to the next court where the damage is more visible.
Here we are at the next gym. Let's go take a look. As you can see here on the gym floor, it buckled. What you can't see is that there's many waves across the floor here. This whole floor is going to have to get replaced. So, in the other gyms, it has those small waves. That becomes a safety hazard, so we have to replace the floors in those other gyms as well.
So, right now we're in the weight room, and we believe we got in here quick enough to pull all the water and get our equipment in to where we can save all the equipment in the room. As you can see, we filled the hallways with air movers and dehumidifiers. However, the floor has been compromised and will need to be replaced.
Here we are in one of their bathrooms. We had to open up the doors to get some air moving. Right out here is a locker room. This seating area has carpet on top of wood. This is going to cause it to grow mold. We're going to have to replace this. Underneath me, this coating that's on the floor has cuts. The water's going to get underneath. We have to resurface this. Follow me to the source of the problem.
When we arrived, it was like walking through a lake. When we finally made it back here to the boiler room, we noticed that water was shooting from this coupling.
This is all that's going on with this property, but if you're ever in need of anyone for a fire, pipe burst, water, storm damage, please give us a call or check us out on the web. My name's Adam. Thanks for tuning in.
Call Now For Emergency Services
Building Restoration Services by RestoreMasters
Storm Damage Restoration
Disaster Cleanup
Roof Emergency Sealing
Shrink Wrap Roofing
Roof Tarping
Site Containment
Emergency Board-up
Debris Removal
Hail Damage Repair
Wind Damage Repair
Commercial Roofing
Residential Roofing
Water Damage Removal
Water Damage Restoration
Fire Damage Restoration
Mold Remediation
Restoration Construction
Windows & Doors
Siding/Stucco Repair
Flood Damage Repair
Interior Construction
Commercial Exterior
Insurance Claims
Insurance Restoration
Why RestoreMasters
We bring properties back to life. Here's why owners & managers choose RestoreMasters for roofing, restoration & construction services.
Superior Restoration Results
Top 100 Roofing Contractor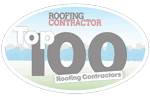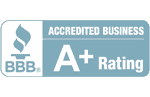 We have been honored to work with several great companies, serving as the preferred national roofing & restoration contractor for a number of multi-location property owners. As part of our Master Service Agreement, we offer real-time monitoring and annual inspections, along with with priority response to following storm damage, including wind, hail and catastrophic damage.