Metal Roofing & Total Interior Rebuild After Hurricane
Project Overview
Summary provided by video transcript.
Imagine this. A hurricane is headed towards you. You're in your house or place of business. The roof gets blown off. Water's pouring in. You go to your cell phone. You don't have any service. What do you do?
That's exactly what happened here. Parts of the roof were ripped off. Water was rushing in, in all the rooms. I was driving by when I saw the owner outside, looking at what happened to his building. I stopped by and asked him if he was okay, and if we could help. He didn't have a contract that could handle this big of a job. Fortunately, for him, this is exactly what we specialize in. There's a lot of damage around the building. Follow me. Let's go check it out.
In the hurricane, there's a lot of wind debris flying around. Clearly we have an impact on the EIFS wall, here. There's styrofoam, here, that's going to suck up the moisture. The insurance company is just going to want us to cover this up, patch it, and paint it. But that's not good enough for our customers. We're going to bring out moisture mapping, to prove there's moisture in this wall, to get the insurance company, to replace the whole wall. There's more damage here. Let's go check it out.
When we first pulled up, you couldn't even find a place to park. There's debris everywhere. Behind me, you can see the little bit of debris remaining in the parking lot. We've got teams over here to clean everything up, so that the hotel owner can rent the rooms that are active. There's still a bunch of rooms that aren't active because there's too much water and mold inside of it. Let's go check those out.
Come on. Here I am in one of the many damaged rooms of this building. The ceiling's falling out, the floor is soaked, and I know you can't smell it, but the air is almost unbearable. We've got generators on the way to get the building power so that we can start drying it out. Speed is of the essence, here. We can't wait two weeks for the insurance agency to send someone out. We need to move now, so that we can get this building back online, to get the property owner back to pre-storm condition.
We're up on the roof, right now. And there might not look like a lot of damage to the untrained eye, but we know that's not true. You look here, you can see that the rib has wind lift. It happens when the hurricane hits, is there's 100 mile an hour sustained winds. That wind gets actually underneath the ribs, and lifts it, which creates a vacuum that sucks water into the building.
We also have multiple wind debris strikes. Those two things combined will get a full replacement on this roof. Here we have a 26-gauge R panel, with exposed fasteners. As you can see, the fastener has been backed out due to the high winds. We're actually going to upgrade his roofing system to a 24-gauge standing seam with no exposed fasteners. That way, it's not only thicker with a higher wind resistance, it's more aesthetically pleasing, as well.
To recap, we've dried in the roof. We're drying out all the rooms. We're going to build back a better, stronger roofing system. And we're going to build back all the rooms to the pre-storm condition. We're going to replace all the stucco around the building.
You find yourself in a similar position, where you need a large lost commercial contractor, or you just want an honest opinion on your roof inspection, look us up on the web, or reach out to us and give us a call.
Thanks. And see you next time.
Call Now For Emergency Services
Building Restoration Services by RestoreMasters
Storm Damage Restoration
Disaster Cleanup
Roof Emergency Sealing
Shrink Wrap Roofing
Roof Tarping
Site Containment
Emergency Board-up
Debris Removal
Hail Damage Repair
Wind Damage Repair
Commercial Roofing
Residential Roofing
Water Damage Removal
Water Damage Restoration
Fire Damage Restoration
Mold Remediation
Restoration Construction
Windows & Doors
Siding/Stucco Repair
Flood Damage Repair
Interior Construction
Commercial Exterior
Insurance Claims
Insurance Restoration
Why RestoreMasters
We bring properties back to life. Here's why owners & managers choose RestoreMasters for roofing, restoration & construction services.
Superior Restoration Results
Top 100 Roofing Contractor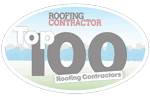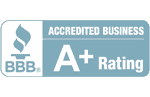 We have been honored to work with several great companies, serving as the preferred national roofing & restoration contractor for a number of multi-location property owners. As part of our Master Service Agreement, we offer real-time monitoring and annual inspections, along with with priority response to following storm damage, including wind, hail and catastrophic damage.