Residential Tile & Interior
Panama City Beach, Florida
Stone-coated Steel Tile After Hurricane
Project Overview
Summary provided by video transcript.
Hi everybody. I'm Bob Bellatti. I'm the general contractor with Restore Masters. I'm sitting here with the owner of two nice properties here in Bay Point. This is Dave Wendell. This is the dog here, Sampson. He's our buddy. Dave and I met a couple of months ago. He was actually on an AOB with another company that wasn't getting anything done for him. And another one of the guys for our company had met him for a few minutes on the front porch. And I got with Dave and found out that he was on this assignment of benefits, is what an AOB is, so everybody knows. And I called his insurance company and talked to the desk adjuster to find out what was going on. Dave was not happy with them not doing anything. They had just dropped the ball on him. He wasn't getting anything done.
And so we talked with the desk adjuster and then we got the field adjuster involved. And then we got the bank involved because there was a mortgage on the place so there was a mortgage holder on the bank. So we got all in involved with my office manager, Jamie, she's out of Jacksonville. She's awesome. And so we got it taken care of to where he got off the AOB. And then I was able to move forward with this project. This first house here is what they call stone coated steel. And it's a tile that's steel, that's coated with a sand product. So it's stone coated steel. We had an originally a white roof here that was stone coated steel. Dave's sister that he lives with here, picked out this beautiful color. It's called Spanish orange.
We ordered it, it's a Roser product, went with it, got it done. And he's also got a lot of interior damage that the hurricane has caused for interior sheet rock interior soffits, exterior soffits. The metal, as you can see, is not quite done. We had to order all this special metal that's called fashion metal and soffit. Florida is a matching state. So if you can't match it, then you have to get new. And so we're going back with all new stuff. Even his pool, heater, filters, the stuff is all getting taken care of by the insurance company because it's all storm related. So as I was working with Dave moving forward with this project, he felt that he was comfortable with me. He goes, "Bob, I'm comfortable with you. I'm thinking about buying the house next door. Would you be willing to work with me on that house?"
This house next door has been vacant for approximately 10 years. It's had holes. So it's been in foreclosure. It's had pieces of roof missing in it. So it's been getting wet and moldy on the inside. During this time down here I met a mold environmental specialist and I talked with him previously about another job. I got him over to look at this second job over here, which we'll look at in a little while, but it's important because they're able to save me approximately up to 50% in sheet rock repair and without having to tear it all out, this mold. And I'll let him later get into all that stuff, I'm not a specialist in that by any means. But this house here, we're probably 85% done. The roof being 75% of it. And we've still got some interior that we're dealing with upstairs and downstairs. Sheet rock painting, et cetera. We got some tongue and grooved wood that we do. That's what we're doing here. And my customer here, the owner, Dave Wendell, maybe he has something to say.
HOMEOWNER
I came down here from Missouri in September and I bought this home and I had just retired from being a pharmacist for 50 years. And I thought I wanted to go out and find a place to live with the rest of my life, then I came and bought this home in September and I moved in October 8th. And Florida has a strange way of welcoming new neighbors into the neighborhood because they sent a hurricane on October 10th. So we were here two days moving in and then they forced us to vacate the property to go to [inaudible 00:05:08], Mississippi to seek refuge from the hurricane. And when we came back, we found out we had close to $600,000 worth of damage to my home. And Bob has helped allay a lot of that apprehension that I had with that estimate. And he's helped me feel comfortable with what he's doing for me on this project. And Sampson and I are just enjoying Bob's friendship. Samson found a new friend with Bob Balletti. So did I.
My name's Bob Bellatti with Restore Masters. My phone number is (850) 601-2555. And I'd be glad to help anybody, give you a free inspection. And hopefully I've got references like Dave and that can make you feel comfortable with using Bob Balletti and RestoreMasters
Call Now For Emergency Services
Building Restoration Services by RestoreMasters
Storm Damage Restoration
Disaster Cleanup
Roof Emergency Sealing
Shrink Wrap Roofing
Roof Tarping
Site Containment
Emergency Board-up
Debris Removal
Hail Damage Repair
Wind Damage Repair
Commercial Roofing
Residential Roofing
Water Damage Removal
Water Damage Restoration
Fire Damage Restoration
Mold Remediation
Restoration Construction
Windows & Doors
Siding/Stucco Repair
Flood Damage Repair
Interior Construction
Commercial Exterior
Insurance Claims
Insurance Restoration
Why RestoreMasters
We bring properties back to life. Here's why owners & managers choose RestoreMasters for roofing, restoration & construction services.
Superior Restoration Results
Top 100 Roofing Contractor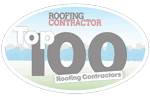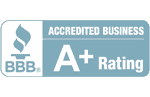 We have been honored to work with several great companies, serving as the preferred national roofing & restoration contractor for a number of multi-location property owners. As part of our Master Service Agreement, we offer real-time monitoring and annual inspections, along with with priority response to following storm damage, including wind, hail and catastrophic damage.