TPO Flat Roof Retrofit for Hail Damage
Project Overview
Summary provided by video transcript.
I am Keith Groves with RestoreMasters here in Dallas, Texas, here at a project we started eight days ago. This is Rock Investments. They originally called us for some leaks they had in the building. But then upon inspection, we found a bunch of hail damage. We were able to turn this hail damage into an insurance claim and make this funded by insurance.
Originally, we came out here for some active leaks. Upon an inspection, we located all the active leaks. We also found a lot of hail damage onto the AC fittings, the roofing system, and a lot of the accessories. So we put a photo report together and we presented it to the client so they could see the damage on the roof and we could present to the insurance company to get them to replace this roof.
Wyatt Raper here, regional project manager with RestoreMasters. Hear at rooftop of Rock Investment facility in Dallas, Texas, and I'm co-managing this process with Keith Groves. Today we're going to trade you the system, why we selected the system, and how we executed this project in eight days.
Let's talk about the system. The initial system here is a trapezoidal roof with a vinyl back installation. This raised concern with our client, with this being a pediatric care center. Opened the elements to the building during their replacement process. After further discussion, we chose a TPO solutions roof. This requires four inches of ISO board insulation and a nice TPO finish on top.
Let's talk about the details. Most commercial buildings have external gutter systems. This here particular building has an internal gutter system that runs just on the inside of this parapet wall. Through the insurance process, the carrier recommended that we put a coating system on the inside of this gutter system. We were not happy with that solution. In return, our good boy Keith decided to run a fully adhered TPO system all the way through the gutter terminated under your coping cap here.
Let's take a look at the HVAC details. When we started this project, these systems were sitting directly on the roof. Over a period of time, as this unit kicks on and off and the vibrations, it'll wear a hole in our new TPO solutions. If you look at this, a block, something simple wrapped in a full TPO solution. Moving forward, we've mitigated any vibration or any cycle of the unit wearing holes in our new product.
If you're looking for a team that can protect your investment, execute production, and meet your needs in a timely manner, give us a call. I'm Wyatt Raper with RestoreMasters. We Roof America.
Call Now For Emergency Services
Building Restoration Services by RestoreMasters
Storm Damage Restoration
Disaster Cleanup
Roof Emergency Sealing
Shrink Wrap Roofing
Roof Tarping
Site Containment
Emergency Board-up
Debris Removal
Hail Damage Repair
Wind Damage Repair
Commercial Roofing
Residential Roofing
Water Damage Removal
Water Damage Restoration
Fire Damage Restoration
Mold Remediation
Restoration Construction
Windows & Doors
Siding/Stucco Repair
Flood Damage Repair
Interior Construction
Commercial Exterior
Insurance Claims
Insurance Restoration
Why RestoreMasters
We bring properties back to life. Here's why owners & managers choose RestoreMasters for roofing, restoration & construction services.
Superior Restoration Results
Top 100 Roofing Contractor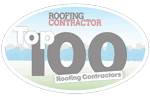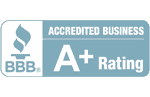 We have been honored to work with several great companies, serving as the preferred national roofing & restoration contractor for a number of multi-location property owners. As part of our Master Service Agreement, we offer real-time monitoring and annual inspections, along with with priority response to following storm damage, including wind, hail and catastrophic damage.