Total Rebuild After Hurricane TPO and Metal Shingle
Project Overview
Summary provided by video transcript.
How's it going everybody? Matt Irvin here with RestoreMasters. Today we are at the Sandpiper Key condominium project. We have a lot of things happening today on site. Follow me this way, and let's check it out.
The reason we are onsite here today is a large category five hurricane came through and ripped a lot of these roofing systems off. We had water rushing down all the floors. We had windows and doors busted out. We had debris everywhere. We had a very concerned board who needed to reach out to a contractor who could take care of the place immediately. They called us and we were here within four hours to start the restoration.
So after an event like this one, the first thing you want to do is establish that everyone is safe and that everyone is okay. Next, we want to go ahead and walk the property and make sure that there are no potential hazards that anyone can get hurt on. And next, instead of waiting on the carrier, we want to go ahead and develop an action plan that's going to list out the next steps in the process for us to get started on the restoration.
Now we're up on top of the roofs. Here behind me you'll see buildings one and two. Now previously, we had a concrete roofing tile installed, and the reason we didn't go back with concrete tile this time is because concrete tile, it'll fade and it'll look dull over time. Whereas, stone-coated steel, it doesn't fade for many years to come. It keeps your property looking bright and looking fresh. Also, concrete tile, when you have straight-line winds, that'll crack a lot of the tile and you don't have any of those issues or maintenance issues with the stone-coated steel product.
So previously the association had rubber roofing systems installed. And now you'll see the new TPO roofing systems. One of the reasons we suggested this upgrade is because rubber roofing systems only last around 12 years or so. Whereas, TPO is going to give you around 20 years of life. Also, rubber roofing systems are black and asphaltic, so they absorb the heat, whereas TPO is white and it reflects all the heat, saving everyone money on their energy bill. You'll see the guys here behind me putting the final touches on this building. Then we'll have this building completely wrapped up and finished. Let's go check out the guys on the interior.
On projects like these when you have a few hundred tenants that you have to move out of their homes, it's never easy. So one of the best things we can do as a contractor is get everything done as fast as possible. However, there are a lot of delays and a lot of challenges such as here, we had to wait on the insurance carrier. Sometimes that can take months. We need approvals and we need the go-aheads to start on some of the items in some of the units.
Also, a lot of the sliders, like the ones you'll see behind me had to be upgraded to hurricane sliders, which is a lot heavier product. The walls that you have here are not upgraded to that standard to be able to hold the weight. We had to build new load-bearing walls in order to install the sliders. We had to replace a lot of the electrical that got wet during all the water coming inside. A lot of the plumbing got broken during the tear-down of the sheetrock and everything else. So all that has to be replaced. You have to wait on permits and all of the codes, everything has to be upgraded. So there are a lot of delays in this project, but now we are finishing everything up so we can get these people back into their homes as fast as possible.
So back outside now, one of the things that I wanted to show you is the siding here. Previously they had the aluminum siding, which gets all bent up. We went back with a lap siding, it's a much stronger product. We painted it blue so we can match some of the other accents here on site. We're also changing a lot of the rails that you'll see. A lot of those were shooken loose during the hurricane. We had a lot of stucco repairs, painting. All of the soffits are brand new, the gutters. They've completely restored this place back to pre-storm conditions.
So if you find yourself in a situation such as this one and need a contractor who can be here fast, who has the knowledge, the expertise, and the ability to handle problems as they arise of a project of this size, then reach out to us or check us out on the web. We would love to help you out. This is Matt Irvin. We Roof America.
Call Now For Emergency Services
Building Restoration Services by RestoreMasters
Storm Damage Restoration
Disaster Cleanup
Roof Emergency Sealing
Shrink Wrap Roofing
Roof Tarping
Site Containment
Emergency Board-up
Debris Removal
Hail Damage Repair
Wind Damage Repair
Commercial Roofing
Residential Roofing
Water Damage Removal
Water Damage Restoration
Fire Damage Restoration
Mold Remediation
Restoration Construction
Windows & Doors
Siding/Stucco Repair
Flood Damage Repair
Interior Construction
Commercial Exterior
Insurance Claims
Insurance Restoration
Why RestoreMasters
We bring properties back to life. Here's why owners & managers choose RestoreMasters for roofing, restoration & construction services.
Superior Restoration Results
Top 100 Roofing Contractor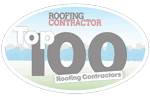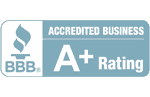 We have been honored to work with several great companies, serving as the preferred national roofing & restoration contractor for a number of multi-location property owners. As part of our Master Service Agreement, we offer real-time monitoring and annual inspections, along with with priority response to following storm damage, including wind, hail and catastrophic damage.