Hurricane Response Metal Roofing & Restoration
Project Overview
Summary provided by video transcript.
Wyatt Raper here, regional project manager at RestoreMasters. Today we're at Punta Gorda, Florida, working for our good friends over at Seagate Condominiums.
Late 2022, hurricane came through damaging the system here, which was a concrete tile system. There were broken tiles, broken ridge cap, and water intrusion coming into the building. We were able to dispatch EMS, get the client dried in and communicate with their insurance carrier for a full replacement.
During communication with the board of directors, they had mentioned they've had several issues with their tile systems. The tile system has been replaced in the past and every storm that comes through seemed to have a problem with it. They wanted to experience other systems and see how they held up during the storms.
We were able to settle on a 26-gauge standing seam system manufactured by McElroy. A few reasons we chose this system, when you're dealing with metal, several metal systems are either a concealed fastener system or exposed fastener. Going with an R-panel or a 5V crimp metal, leaves fasteners exposed to wind, rain, and UV damage. The 26-gauge system we selected is concealed fastener. As it installs, all the fasteners are tucked up under the system, leaving no penetrations through the metal.
Here we are at rooftop. As you can see, the ice and water system has been installed, as well as the drip edge details that we had spoke about. Let me take you through the process of how we got here.
The first step in production is removing the old system and preparing for the new system. We have removed all the tile, we have detached the gutters, and the third step is inspecting the decking system. In Florida, Florida requires an in-progress inspection, verifying that we have looked at the decking system and renailed every board. That process has been completed.
The second is a Polyglass installation. Polyglass ice and water shield is a peel-and-stick application. This requires a thorough inspection and cleaning of the decking system to guarantee that we have a solid stick on our product.
The third is a drip edge installation. As you can see, our drip edge is already installed and overlap with our Polyglass ice and water shield. Under this ice and water shield, you'll find a fastener located every four inches. This ensures our Florida Code of 120-mile-an-hour wind rating and we're ready for a positive in-progress inspection.
Finally, we're ready for the metal installation process. Our client chose a standing seam closed fastener system for a reason. A lot of different metals allow penetrations to come into the metal. Standing seam is a little bit different. When we start this process, we're going to pop lines on the ice and water shield to install a plumb straight installation. When you look from the ground, everything will be straight and it will not look crooked. When it comes to concealed fastener, we install a clip at the bottom and a clip at the top. This allows the panel to snap in and the next panel to come in and lock in behind it. This mitigates any penetration through the metal by a fastener.
If you're looking for a contractor that can handle a project of this complexity, give us a call. I'm Wyatt Raper with RestoreMasters. We Roof America.
Call Now For Emergency Services
Building Restoration Services by RestoreMasters
Storm Damage Restoration
Disaster Cleanup
Roof Emergency Sealing
Shrink Wrap Roofing
Roof Tarping
Site Containment
Emergency Board-up
Debris Removal
Hail Damage Repair
Wind Damage Repair
Commercial Roofing
Residential Roofing
Water Damage Removal
Water Damage Restoration
Fire Damage Restoration
Mold Remediation
Restoration Construction
Windows & Doors
Siding/Stucco Repair
Flood Damage Repair
Interior Construction
Commercial Exterior
Insurance Claims
Insurance Restoration
Why RestoreMasters
We bring properties back to life. Here's why owners & managers choose RestoreMasters for roofing, restoration & construction services.
Superior Restoration Results
Top 100 Roofing Contractor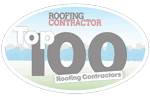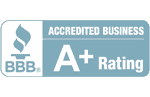 We have been honored to work with several great companies, serving as the preferred national roofing & restoration contractor for a number of multi-location property owners. As part of our Master Service Agreement, we offer real-time monitoring and annual inspections, along with with priority response to following storm damage, including wind, hail and catastrophic damage.