Water Damage Restoration After Frozen Pipe Burst
Project Overview
Summary provided by video transcript.
Hey guys, Adam Hubbard here, and we're at Leta Horn Smith Elementary School. Has your property ever experienced a fire, or maybe a pipe burst that flooded multiple floors? Who do you call when something like that happens? Many schools, churches, colleges, and hospitals trust us during emergency situations and in their times of need.
The reason why we're here today is because the gym, the library, and multiple rooms have pipe bursts due to the extreme weather. Follow me inside, let's take a look.
So behind me is the area that was affected. Follow me down the hallway as we check out each room. As of right now, over 12 classrooms were affected, as well as some hallways, and the library.
As you can see, crews are pulling carpet and the contents from each room so that we can begin the drying process. When we first got here, there was over six inches of water in the hallway, but now that we've pulled all the water out of the hallway, we have to go back and build a moisture map.
So one of the things we're going to do is we're going to take this moisture meter. We're going to place it up against the wall and take our reading. So now that we have our reading, we know that there's moisture behind this wall. So what's going to happen is we're going to have to pull this tile because if not, there's going to be mold that grows. We don't want that in the school. So behind me here, we're going to put up a containment wall to provide protection for the kids from the construction area.
We're here in one of the classrooms, and we're going to have to tear out two feet of the sheet rock all the way around. And we're going to have to tear this carpet up, because as you can see, it's soaking wet. It's starting to smell a little musty. Over here on the cabinets, we're going to be able to save the cabinets. But here on the bottom, we're going to tear out this baseboard and replace the baseboard.
So right now I'm in the library where we've got our dehumidifiers and we've got our air movers. We're going to try to dry this place out as much as possible so that we can save as much as possible.
All right, so believe it or not, all the damage to this school happened right here. So inside this door, a pipe had burst. And it had been flowing for several hours before anybody had noticed. They called us. We were able to come out here and shut it off.
All right, this is all that's going on with this property. But if you're ever in need of anyone for a fire, pipe burst, water, storm damage, please give us a call or check us out on the web.
My name's Adam. Thanks for tuning in.
Call Now For Emergency Services
Building Restoration Services by RestoreMasters
Storm Damage Restoration
Disaster Cleanup
Roof Emergency Sealing
Shrink Wrap Roofing
Roof Tarping
Site Containment
Emergency Board-up
Debris Removal
Hail Damage Repair
Wind Damage Repair
Commercial Roofing
Residential Roofing
Water Damage Removal
Water Damage Restoration
Fire Damage Restoration
Mold Remediation
Restoration Construction
Windows & Doors
Siding/Stucco Repair
Flood Damage Repair
Interior Construction
Commercial Exterior
Insurance Claims
Insurance Restoration
Why RestoreMasters
We bring properties back to life. Here's why owners & managers choose RestoreMasters for roofing, restoration & construction services.
Superior Restoration Results
Top 100 Roofing Contractor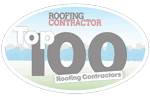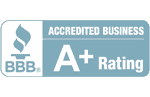 We have been honored to work with several great companies, serving as the preferred national roofing & restoration contractor for a number of multi-location property owners. As part of our Master Service Agreement, we offer real-time monitoring and annual inspections, along with with priority response to following storm damage, including wind, hail and catastrophic damage.