Sunnyside Business Center
TPO Roof Replacement Installation Details
Project Overview
Summary provided by video transcript.
All right, I'm Jose. This is a job for RestoreMasters. It's 160 square. What we are doing here is we are removing a PVC, existing roof. They got two layers. The first one is a PVC roof. The second one is gravel. So, we are removing two layers on this one. And we are installing TPO 60-mil GAF product. So, we are doing two layers of insulation, 2.6.
Basically, we are doing full tear-up all the way to the deck, right here, where this felt paper is. Right here is the deck, so we are using the felt paper to protect the building away from the dust we are making with the tear-off. This system is mechanically attached. This system we are using on a new roof. On this part, we are waiting for the AC guys. They're going to help us to remove all the duct and all that, to do this part right here.
So, they have to remove all this. On this edge, right here, we are waiting for the TPO drip edge metal, because it's still not delivered. So, a couple more days going to be here. It's going to be a TPO drip edge metal, and we have to weld the drip edge metal to the membrane. So, it's going to be secure, by hand weld. You can see right here, we are using a 2.6 inch insulation. It's two layers. This is the top one. It's one more underneath. What happening is we got a board right here, 2×4. So, we have to cut that a little bit back to use this board. Right here, we are already installed the TPO. We got two perimeter right here for the… The code says we have to put perimeter right here. We got perimeter on that side too. We start with a five foot roll perimeter.
You can see the seam right here. So, this is our perimeter. Then we start laying out the tens, 10 foot rolls. And on this edge, it's going to be the same. We want to use TPO drip edge metal to secure the perimeter to the drip edge metal. It's going to be hand welded. And the boots, on the pipes, we are using GAF pipe boots, what they do is make this water-tight. This is the product we are using here, GAF product, TPO membrane. 60-mils. Then, we are using seam plates, screws, all from GAF product. We want to clean this after we finish completely.
How do you clean it?
We have to use water and just rags. Yeah, it's just dust. This is just dust from the tear-up, but it's easy to clean.
How long does a roof like this last?
Well, this, the guarantee on this is 20 years.
Services Provided
Call Now For Emergency Services
Building Restoration Services by RestoreMasters
Storm Damage Restoration
Disaster Cleanup
Roof Emergency Sealing
Shrink Wrap Roofing
Roof Tarping
Site Containment
Emergency Board-up
Debris Removal
Hail Damage Repair
Wind Damage Repair
Commercial Roofing
Residential Roofing
Water Damage Removal
Water Damage Restoration
Fire Damage Restoration
Mold Remediation
Restoration Construction
Windows & Doors
Siding/Stucco Repair
Flood Damage Repair
Interior Construction
Commercial Exterior
Insurance Claims
Insurance Restoration
Why RestoreMasters
We bring properties back to life. Here's why owners & managers choose RestoreMasters for roofing, restoration & construction services.
Superior Restoration Results
Top 100 Roofing Contractor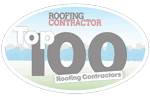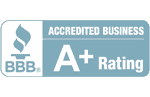 We have been honored to work with several great companies, serving as the preferred national roofing & restoration contractor for a number of multi-location property owners. As part of our Master Service Agreement, we offer real-time monitoring and annual inspections, along with with priority response to following storm damage, including wind, hail and catastrophic damage.