Flat Roof Replacement for Hail Damage
Project Overview
Summary provided by video transcript.
Good afternoon. My name is Jeff McIntyre. I'm with RestoreMasters. We're out here with the property management group, Telus, where we had to replace two roofs here, and several other roofs in the same area. We're in Hudson, Wisconsin.
The jobs went very well. We dealt with all of the clients in the buildings quite well, actually created some good friendships. The job went fantastic. We're going to get up on the earth and take a look at what we did.
Thank you for joining us up on the roof. One of the things that I want to show you is the type of damage that can happen from hail. If you look at the unit behind me, you can see all the dents in the coil. Same thing happens to the membrane, the walls, the whole roof gets damaged.
What we do is we come in and we put safety lines up. We create a safe environment in the parking lot, on the roof. Then we will tear the roof off and remove all that debris.
Typically what we do is we have a lull. We put all the material into a trash box on the roof. We don't throw it off of the roof. And then we drive it over to the dumpster and fill the dumpsters up. But we also create a safe environment in the parking lot. Make sure we don't impede any of the traffic. The people on the sidewalks know to not go into certain areas. We flag those off. We also go in and have discussions with the owners with the stores, give them our card, let them know who we are, what we're doing, answer any of their questions, address any of their concerns. This creates a much better relationship with them and actually makes the job go a lot smoother.
I'd like to take a quick minute to talk about some of the things that we do on the roof to ensure that it doesn't leak. See behind me is this large HVAC unit roof. One of the things we have to do is raise that unit up so it exposes the curve up underneath it. When we put the membrane back on the roof, we actually go up that curve, over to the top of it, and even a little bit down on the inside. That way, when we lower that unit back down, there's no way it can leak.
A lot of times on some of these other roofs that you see, they'll just put a metal flashing around there and some screws. There's different ways to do things. The way we do it, it doesn't leak when we get done. We like you guys, we just don't want to come back and see you after we've finished. We don't want you having any issues.
What we have here is the standard roof hatch. The way that we flash this and keep it from leaking is when we run our field membrane up to the edge, then we'll run an additional membrane, flashing membrane, up. This flashing membrane will go all the way under this edge and then we put additional caulking on the outside just to ensure that there's no additional leaks as well. This will last as long as the membrane does.
I wanted to show you in detail how we do this install. The correct way to do this is once you've actually put the boot on, we take it put a metal bracket, which is right here. It's a clamp, and it goes on there and tightens up. There's also a water block behind that, so it's sealed. You really wouldn't have to do this caulking on the outside, but we do that as an additional prevention just in case something went wrong. This is the way we do it. This is the way it's supposed to be done that way you don't have leaks in the five year.
Here we have something I'm sure you're all familiar with, satellite dishes. If you've ever been home during a storm and you lost your signal, you know how frustrating it is. One thing we do with these businesses since it's so crucial to them to keep their service, is we leave this area undisturbed until we just have to get in that area to replace underneath it. When we remove it, we'll take the bricks off of it, we'll move it over. We will replace the insulation, replace the membrane, do the welding, put it back in the same place so we don't lose service. We also install another piece of membrane so that the application of the satellite does not hurt on the actual field membrane. That way it's safe, you're not going to have any issues, it's not going to move around, and the customer will be happy.
Hey guys, I appreciate you coming up on the roof with me. We have another one right behind me about the same size as this one that we did. If you'd like us to come out and give you a free estimate, just give us a call and we'll do it. My name's Jeff McIntyre. I'm with the RestoreMasters. We Roof America.
Call Now For Emergency Services
Building Restoration Services by RestoreMasters
Storm Damage Restoration
Disaster Cleanup
Roof Emergency Sealing
Shrink Wrap Roofing
Roof Tarping
Site Containment
Emergency Board-up
Debris Removal
Hail Damage Repair
Wind Damage Repair
Commercial Roofing
Residential Roofing
Water Damage Removal
Water Damage Restoration
Fire Damage Restoration
Mold Remediation
Restoration Construction
Windows & Doors
Siding/Stucco Repair
Flood Damage Repair
Interior Construction
Commercial Exterior
Insurance Claims
Insurance Restoration
Why RestoreMasters
We bring properties back to life. Here's why owners & managers choose RestoreMasters for roofing, restoration & construction services.
Superior Restoration Results
Top 100 Roofing Contractor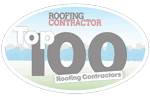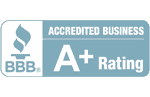 We have been honored to work with several great companies, serving as the preferred national roofing & restoration contractor for a number of multi-location property owners. As part of our Master Service Agreement, we offer real-time monitoring and annual inspections, along with with priority response to following storm damage, including wind, hail and catastrophic damage.