Flat TPO Roof Replacement for Hail Damage
Project Overview
Summary provided by video transcript.
Hey, guys. How you doing? It's Lamar Hinton with RestoreMasters. We're here today in St. Louis, at Associated Footwear. We're halfway through the process of putting on a TPO roof. Come with me, show you what we got going on. Thanks for joining me on the roof, and here's where I go into a little bit more detail about the roofing system. It's a three week project and we're halfway through the project. To the right, we have the finished product. To the left, it's unfinished, which we'll have done by the end of the week. Now the client called us up a couple months ago due to a weather event that created a two-inch hail storm. We came over and we did our assessment.
Now in our training, we learned how to identify hail impacts on a TPO roof by looking for spatter. The spatter is when the hail falls from the sky, it actually cleans off the portion of the TPO roof. Now that portion in which it was impacted, we rub our finger across it and there should be a divot there. In that spatter, we also feel that fracture in the divot. This is what we use as evidence to get the insurance to pay for the roof for the client.
Now I'm going to go into more detail about a TPO roofing system. This is the before, and here we have the after. When we got to the project, we realized that he has a metal decking. He also has two inches of ISO, and then we have a TPO adhered directly to the two inch ISO, by metal fastener. What we did to bring it up the code, we added two more inches of ISO, making a total of four, and then we added a half inch of protection board. By doing this, we're making it more sturdy, fire resistant, and ready for the next major hail storm and future weather events to happen. Making this a true 10, 20 year fix.
What you see is the HVAC that's been impacted by the two inch hail storm. Now it's apparent that our client needs more than just a roof. Here at RestoreMasters we run a turn-key operation where we'll actually bring in the crane, lift the HVAC, bring in the TPO roofing system and lower this HVAC back down to the roofing system, making a great seal. Now because the gutters, the downspouts, and also the garage doors were impacted by the hailstorm, we are also going to replace those as well. Then we're going to throw on a little bit of paint just to make sure that the build is brought back to pre-storm condition.
If you are looking for a company that serves, sacrifices, and also delivers, give us a call. I'm Lamar Hinton with RestoreMasters. We Roof America.
Call Now For Emergency Services
Building Restoration Services by RestoreMasters
Storm Damage Restoration
Disaster Cleanup
Roof Emergency Sealing
Shrink Wrap Roofing
Roof Tarping
Site Containment
Emergency Board-up
Debris Removal
Hail Damage Repair
Wind Damage Repair
Commercial Roofing
Residential Roofing
Water Damage Removal
Water Damage Restoration
Fire Damage Restoration
Mold Remediation
Restoration Construction
Windows & Doors
Siding/Stucco Repair
Flood Damage Repair
Interior Construction
Commercial Exterior
Insurance Claims
Insurance Restoration
Why RestoreMasters
We bring properties back to life. Here's why owners & managers choose RestoreMasters for roofing, restoration & construction services.
Superior Restoration Results
Top 100 Roofing Contractor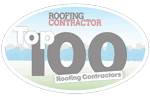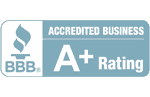 We have been honored to work with several great companies, serving as the preferred national roofing & restoration contractor for a number of multi-location property owners. As part of our Master Service Agreement, we offer real-time monitoring and annual inspections, along with with priority response to following storm damage, including wind, hail and catastrophic damage.